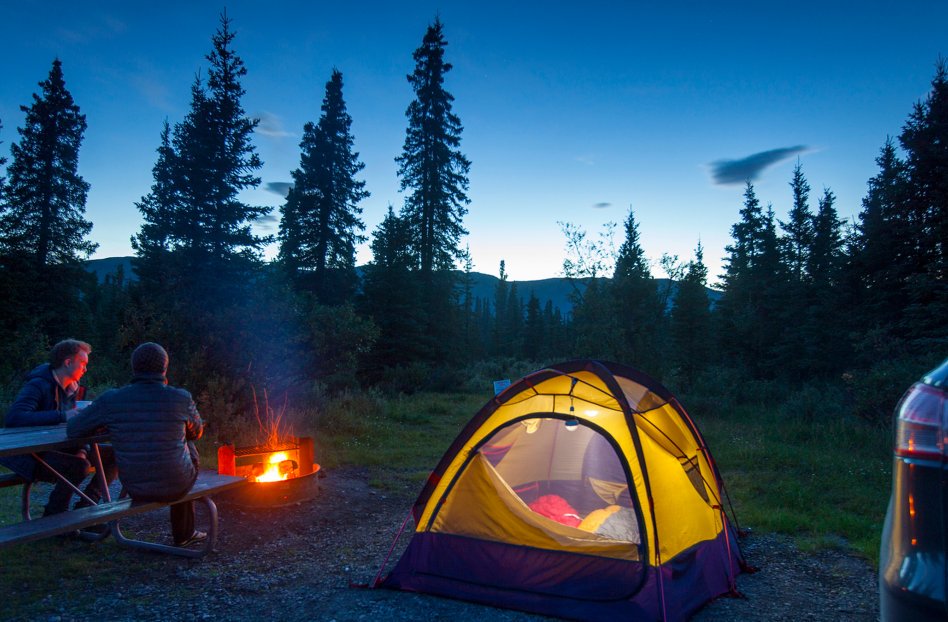 Tips for first time camping during vacations
Camping is a great way to maximize your opportunities for adventure. A comfortable basecamp is the perfect place to prepare for day hikes. If you love the great outdoors you probably want to take your non-camping friends camping too. If you want to learn how to go camping for the first time there is a lot to know, but don't worry—it's not hard to be a happy camper and a smart camper with the tips for your first time camping.
Things you need for camping:
Tent
6-PERSON DARK ROOM SUNDOME TENT($179.99)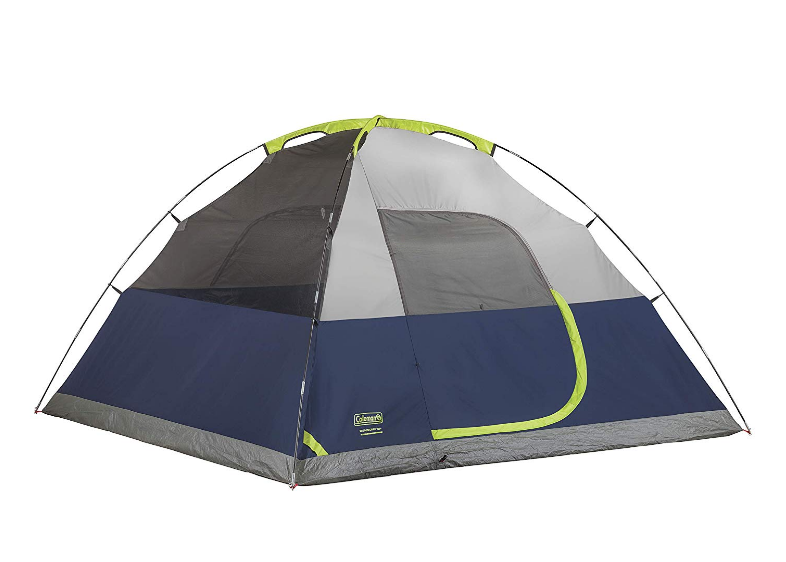 New campers frequently find themselves in a crowded tent. Make space and comfort a priority in your choice of tents. Most tents fit in a car trunk, so size and weight aren't a major concern. For family camping get a tent with a capacity rated two higher than the number of campers that will use it. So for a family of two, get a 4-person tent, for a family of four a 6-person tent, and so on. Be a smart camper, buy a tent that is big enough.
Sleeping Bags and Sleeping Pads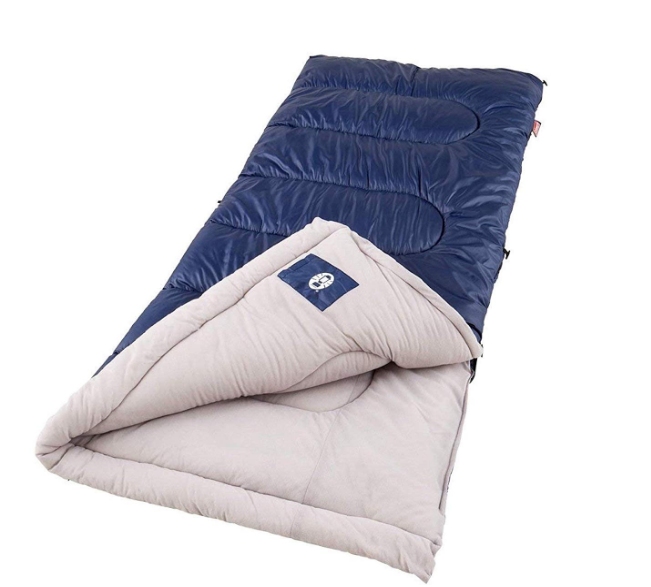 The Cheapest Viable Product:  Coleman Brazos 20 Degree Sleeping Bag
Resting on a bed of moss and leaves may sound like fun, but it won't keep you warm when the sun goes down. Temperatures can drop significantly at nightfall, sometimes 20 degrees or more. Keep in mind, too, that many insects are most active at night and may chance upon your unswaddled body. Going without a sleeping bag risks an uncomfortable night's sleep at best, exposure at worst.
Backpacks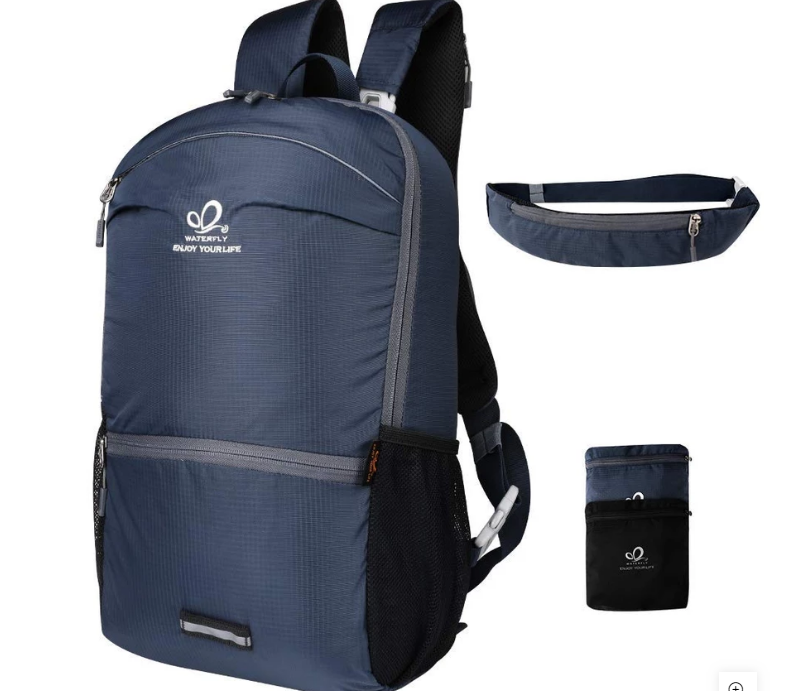 waterproof pannier bags 3 in 1 Pack for camping($34.5)- Waterflyshop.com
Packing the clothes and your personally stuff which you need for camping into a backpack. You don't need a large just enough to put your belongings.A lightweight,durable, and water-resistant backpack could help you camping easily.
Headlamps, Lanterns, and Flashlights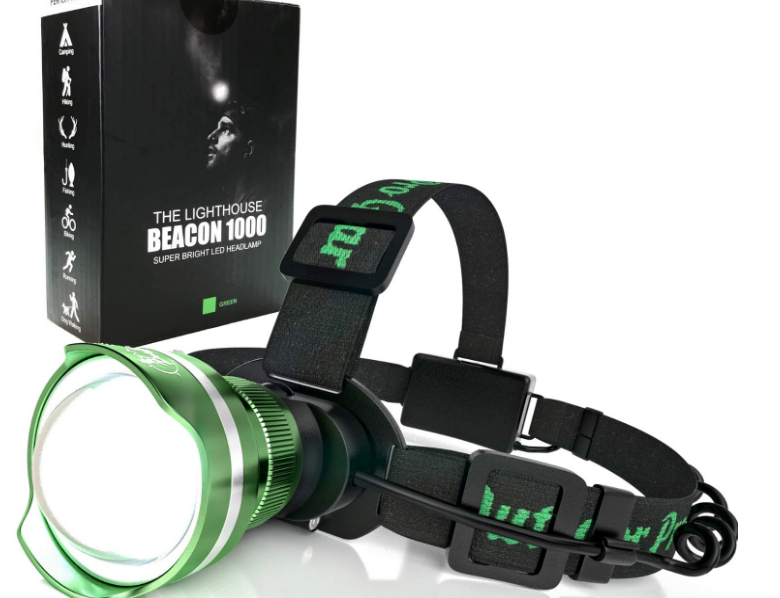 SUPER BRIGHT LED Headlamp Flashlight ($29.95) -Amazon
Whether you're stumbling to the bathroom after dark or sneaking a midnight snack, you should always have a lantern and/or flashlight in your camping essentials box. Be sure your light source is easy to reach in the car, in the event that you arrive at your site after dark.
Toilet paper
Hardcore survivalists may view toilet paper as an unnecessary luxury in the outdoors, but many campers swear to its necessity. Bark and leaves make poor substitutes for latrine duty in both comfort and hygiene, and a chapped backside can make sitting painful. Also, campgrounds with bathroom facilities have been known to run out of paper on occasion. If you're camping in the deep woods and concerned about the environmental impact of using toilet paper, purchase some that's biodegradable or take a refuse bag for disposal.
Camping stove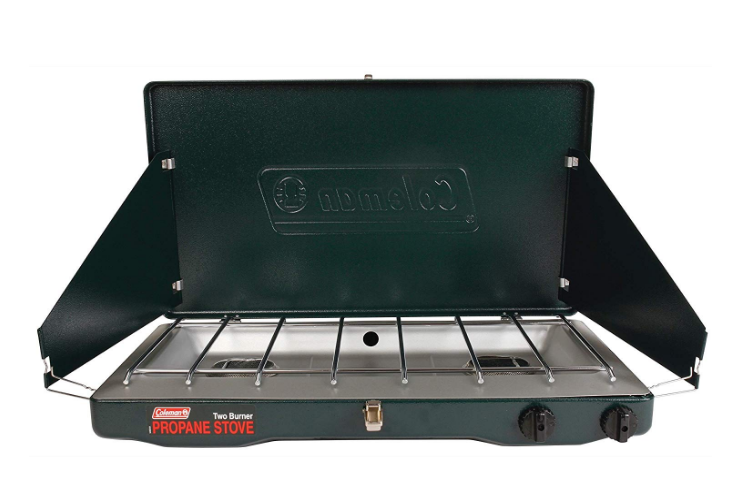 Coleman Gas Camping Stove ($43.88)-Amazon
You will want a portable camping stove, pots and pans, coffee pot, and other cooking utensils. If you are going to a campground, you can check ahead of time to see if they have picnic tables and benches, if not you should plan to bring a folding table and chairs as well.
Pocket knife
hikenture 4-in-1 Camping knife set($9.80)-Amazon
A pocket knife has ultimate multipurpose for camping. It can be used to cut fishing line, trim a rope, slice cheese or sausage, sharpen a stick and skin a small animal. It will be must have tool for outdoor.
Pick the Right Campsite
Be aware of widow makers.Dead trees can fall at any time and ruin a perfect camping trip.
Downed limbs and debris around the site can be a good indicator of what's to come.
If you're a walk-in (meaning that you arrive at the campground without a reserved site), be sure to surveythe
Know camping etiquetteand expect it from your campground neighbors. Don't be the one that pisses off their campmates. Many campgrounds have picnic tables and firepits.
Look for campsites with a bit of tree cover (healthy trees of course – see previous bullet) which could be beneficial in a light rain.
Know the general wind direction. Nobody wants to be sucking down the neighbor's campfire smoke all night. Look for sites that are upwind whenever possible.
Determine where the sun will rise and set.
Hope you all enjoy your first time camping with your lovely friend, family or lover!