Waterproof Socks – Do They Really Work?
Useful 3 tips on picking best waterproof socks
Waterproof socks are sometimes hard for people to imagine. A pair of socks can help you to prevent water from reaching your feet when doing sports and outdoor activities. Do they really work? How do they work? Any material special in these socks? Today we will give a detailed explanation. Just check it now!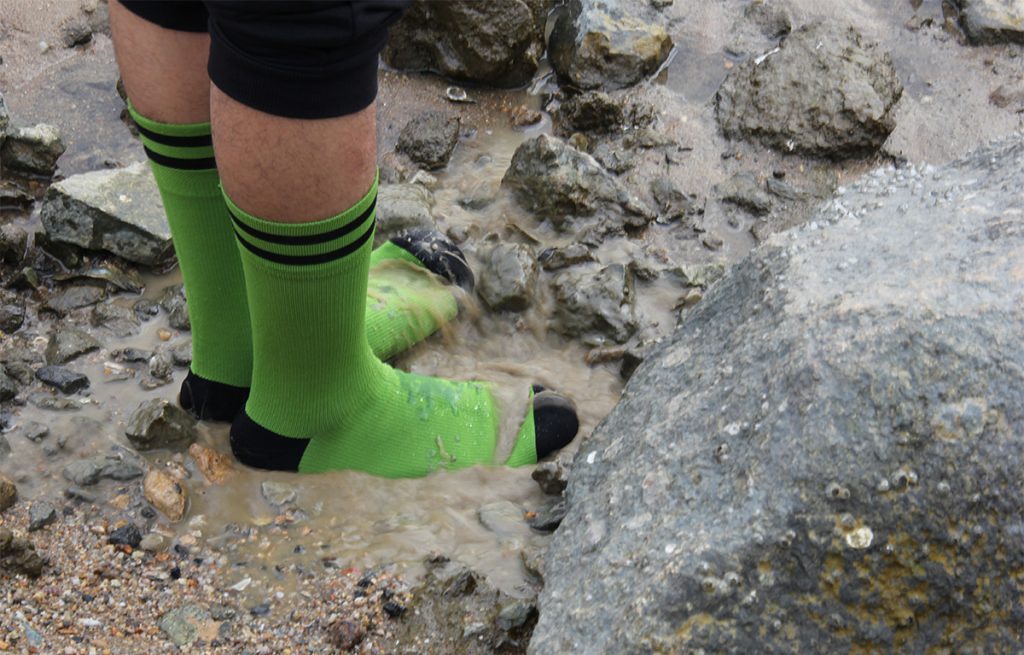 First of all, we want to show 2 interesting waterproof tests. From the tests, these waterproof socks do work even you wear it and walk on water or cold snow. It seems better even than your waterproof shoes. You may think about how it works now.
Why are these socks completely waterproof? We have reviewed and found the material in socks is the key point. Especially, the membrane inside a sock is hydrophobic or water repellent inside a sock. Take Sealskinz socks as an example, there are three different layers in the socks.
Outer: 90% Nylon, 10% Elastane
Membrane: Hydrophilic Membrane
Inner: 35% Merino Wool, 35% Acrylic, 20% Polyester, 6% Elastane, 4% Nylon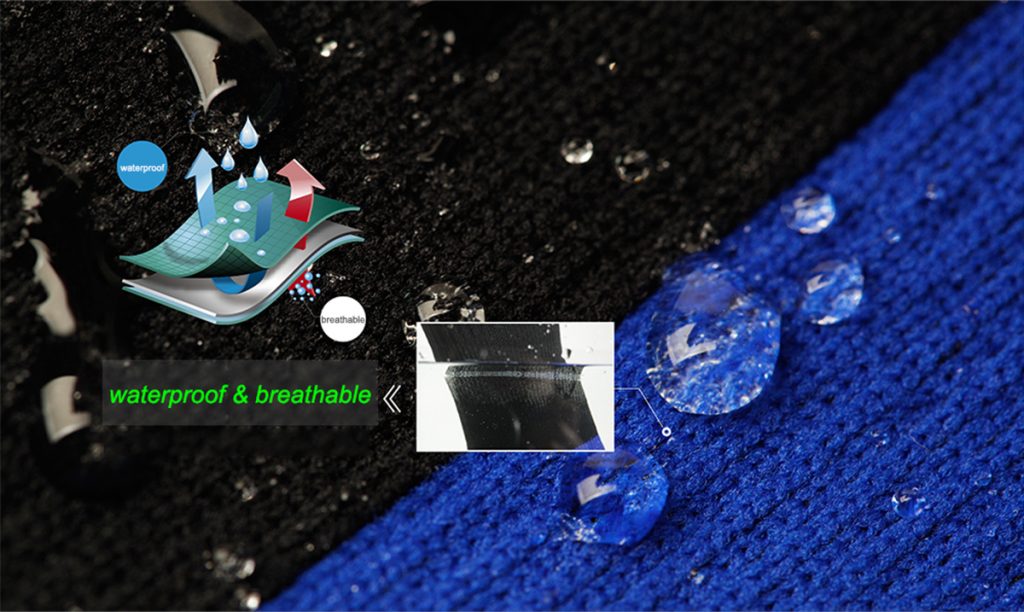 The hydrophilic and breathable membrane is the key to keep socks waterproof. This membrane will block water from reaching your feet and any fiber inside the membrane dry.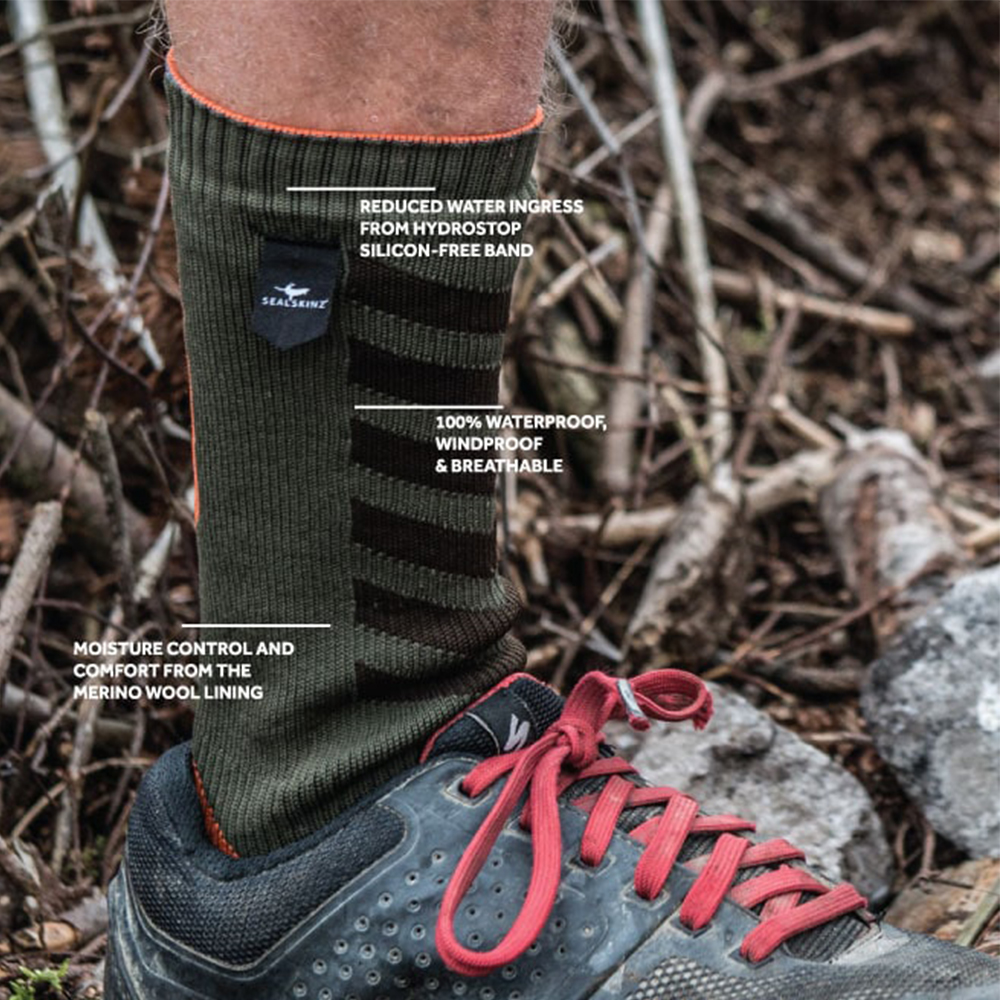 The different fibers in the inner layer are helpful to make socks warm and comfortable. Merino is a wicking fiber and can absorb and release 10 times more moisture than synthetics. And each fiber can absorb up to one third of its own weight in moisture without feeling clammy or wet to the touch. All these materials make waterproof socks different from traditional socks.
Now we also offer 3 useful tips to choose your waterproof socks.
The waterproof rating is the most important tip you need to consider. When buying socks, you have to check the materials and different layers in the socks like the waterproof-breathable membrane in the middle.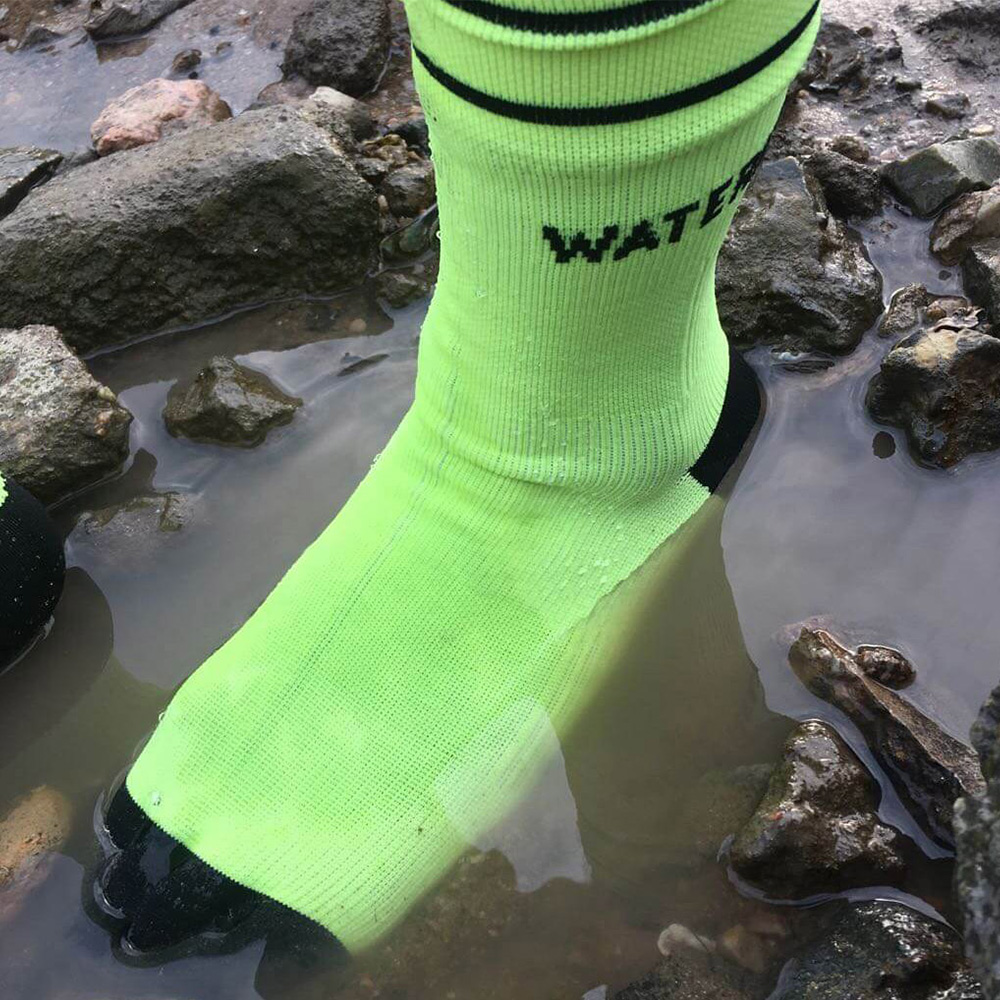 Breathability is another point when buying waterproof socks. Normally your feet will be comfortable if your socks contain the moisture-wicking merino wool or fibers in the inner layer.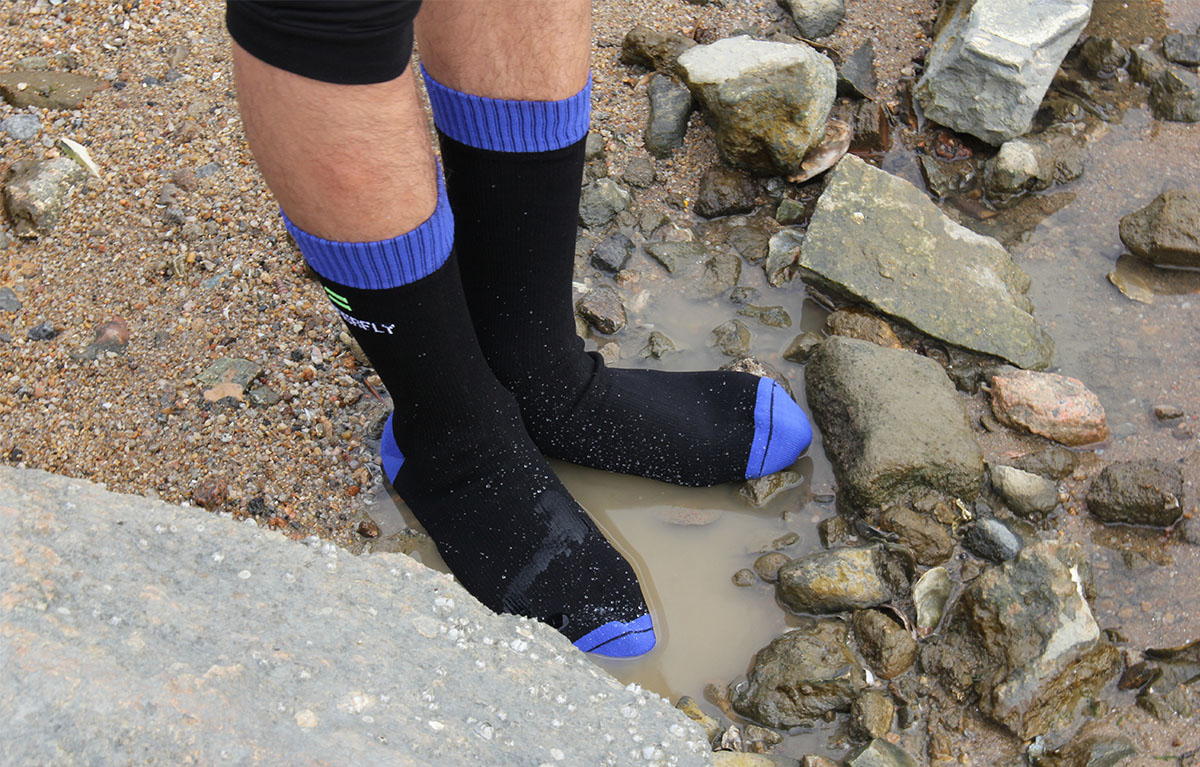 Suitable sports and occasions you may use these socks. Generally, waterproof socks are super portable for many sports and outdoor activities like running, cycling, hiking, and camping. It works well during the bad weather like rain and snow. And these waterproof socks are not always suitable for some high-intensity and high-perspiration sports.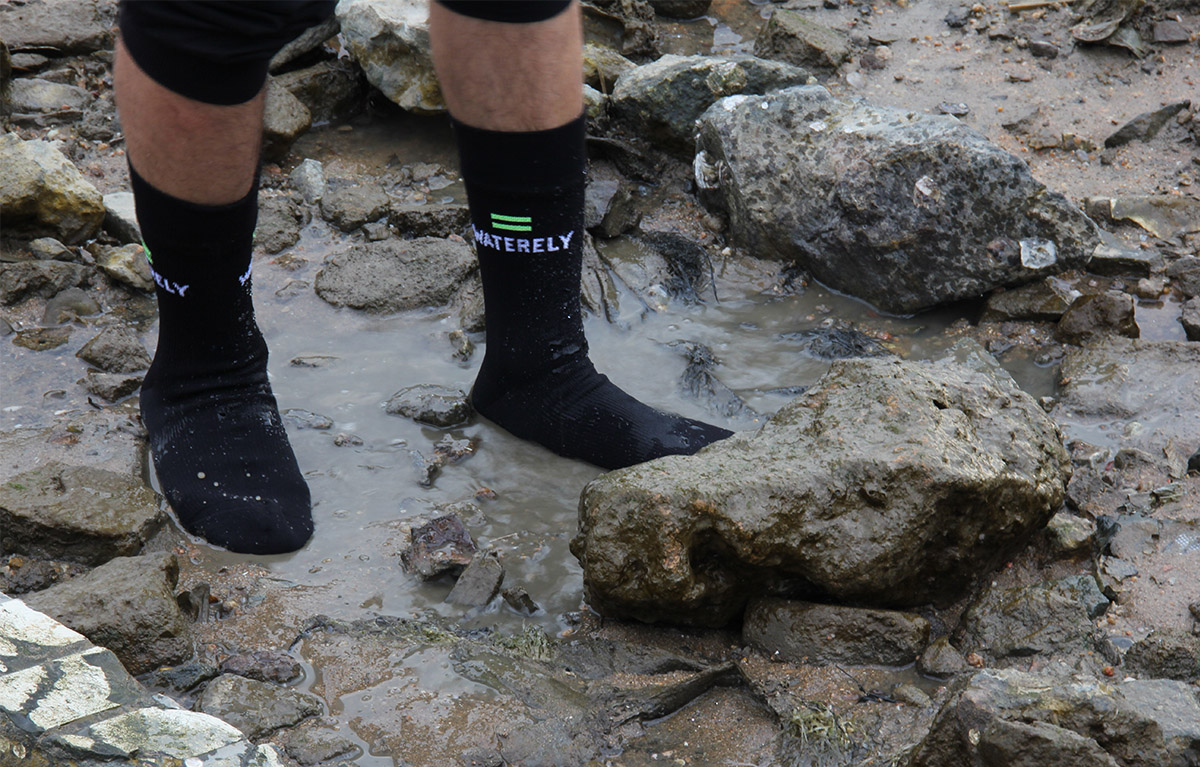 Finally, we have tested many waterproof sock brands and recommend best 3 waterproof socks for you. You can check them on their official website or Amazon.