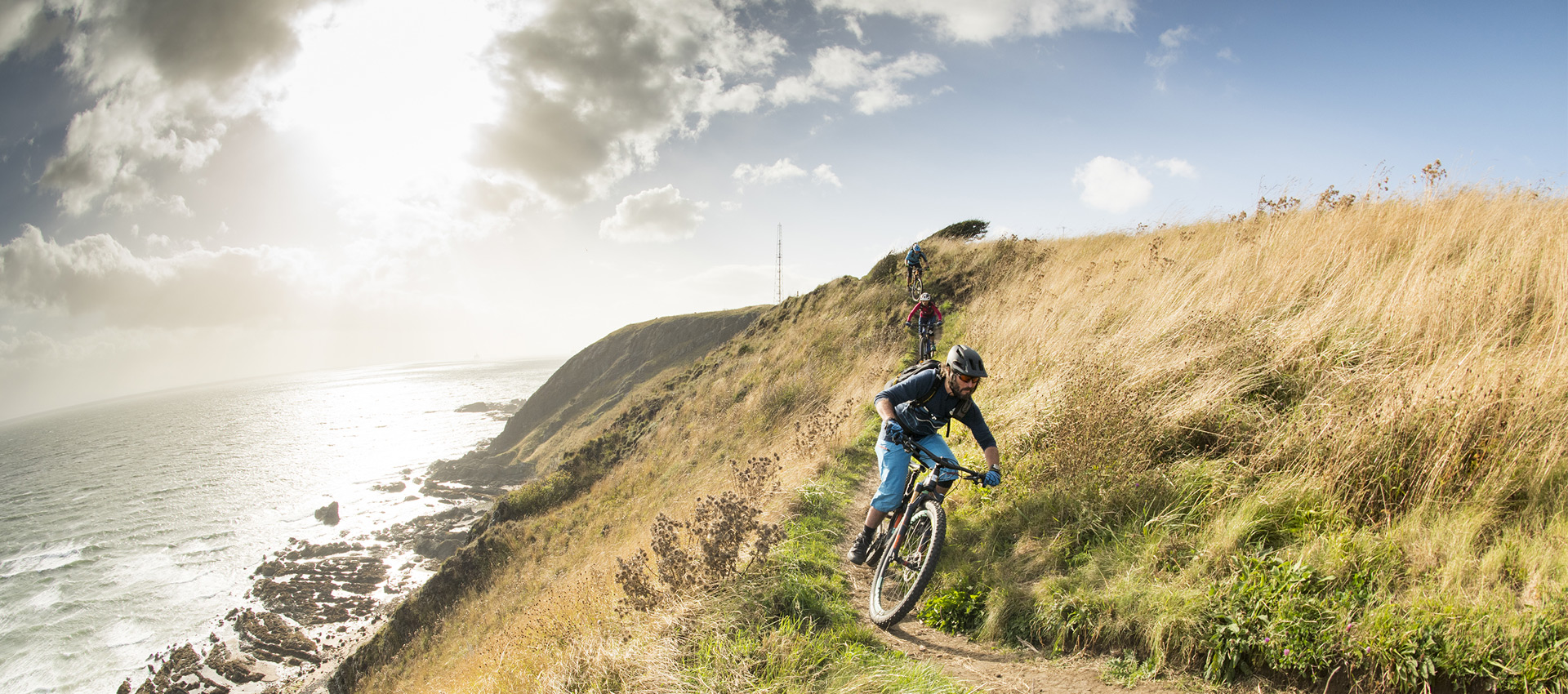 How to choose your bike bags for 2020?
How to choose your bike bags for 2019?
Whether you are cycling across the town, starting your cycling trip or touring across the countries, you will need to carry things on their bikes. There are lots of options for cycling lovers, but which one is the best choice for you? It will depend on many factors like the stuff you want to carry and the bag types you can use conveniently. Now let's look at these different bike bags and useful tips for picking the right bike bags.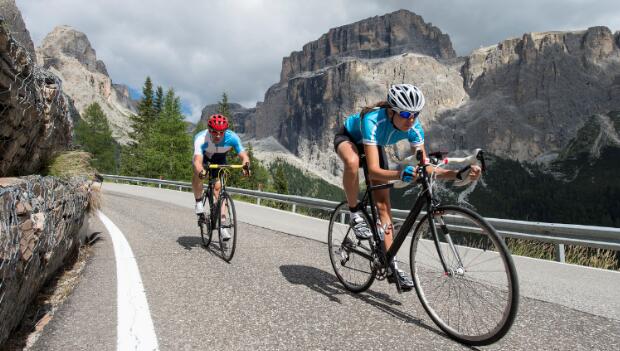 Different Types of Bike Bags
Cycling Backpacks
Panniers
Saddle Bags
Handlebar Bags
Frame Bags
1 Cycling Backpacks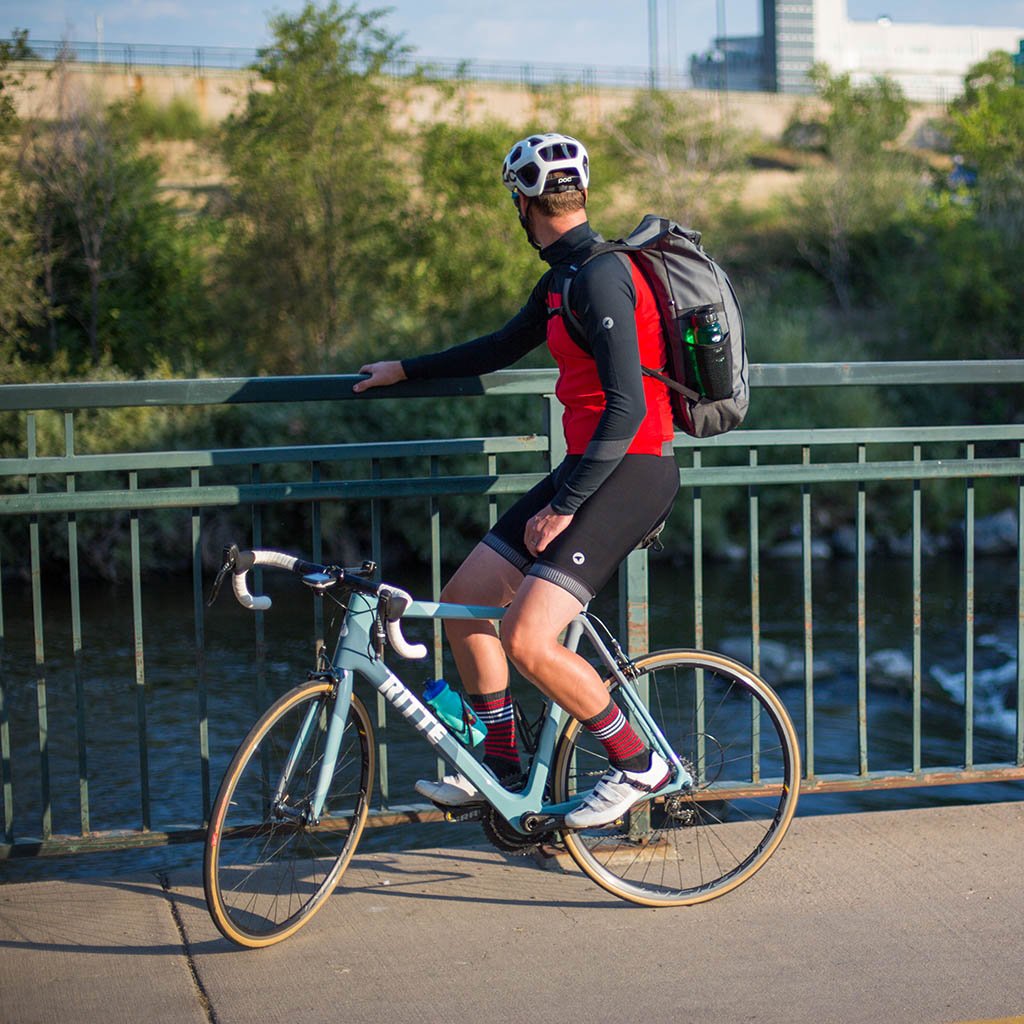 Different from regular backpacks, cycling backpacks are not just common backpacks, and they often combine with some bike-specific features. It will be helpful if your cycling backpack has these details like reflective straps, helmet attachments, water-resistant or waterproof fabric. Compared with other bike bags, the cycling backpacks show their benefits for cyclists. You can carry it on your back and don't need to attach it to the bike. In this way, you can change to use different bikes and won't bring the weight distribution problem on the bike.
Best for bike commuting, urban cycling, roading cycling, mountain biking, and other sports like hiking.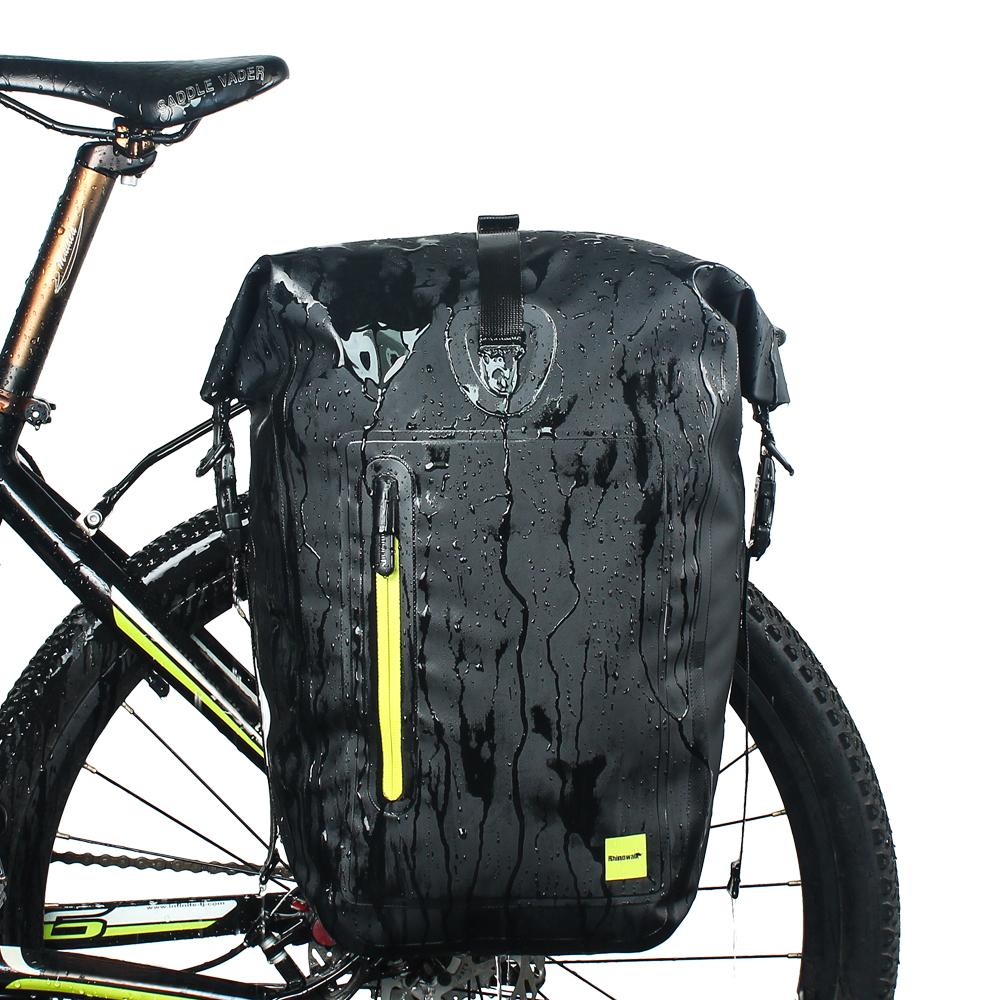 Panniers are usually mounted on racks and attached the sides of a bicycle or motorcycle. They can be used singly or in pairs and it is easy to take them off from the rack. Bike panniers with large capacity are suitable for providing provide protection from weather and carrying everyday essentials, extra clothes, and camping gear.
Best for bike commutes, urban rides, and long-distance tours.
3 Saddle Bags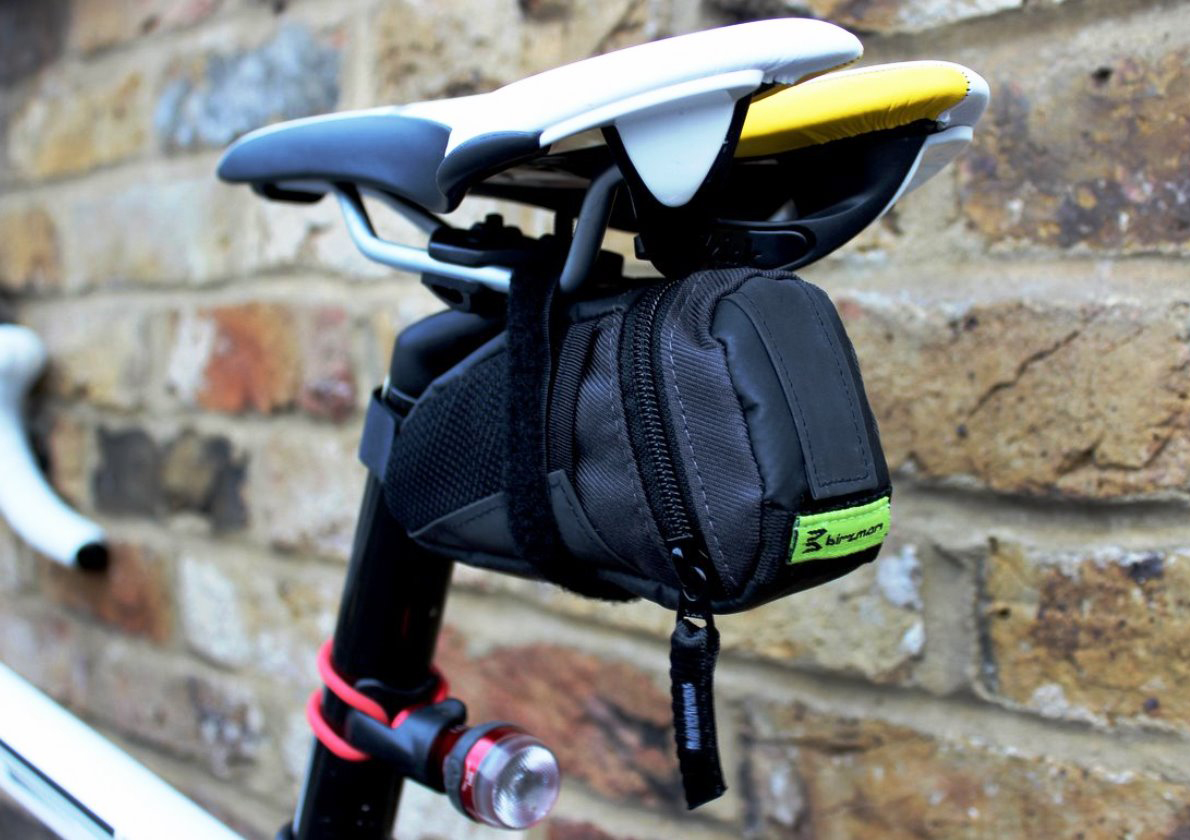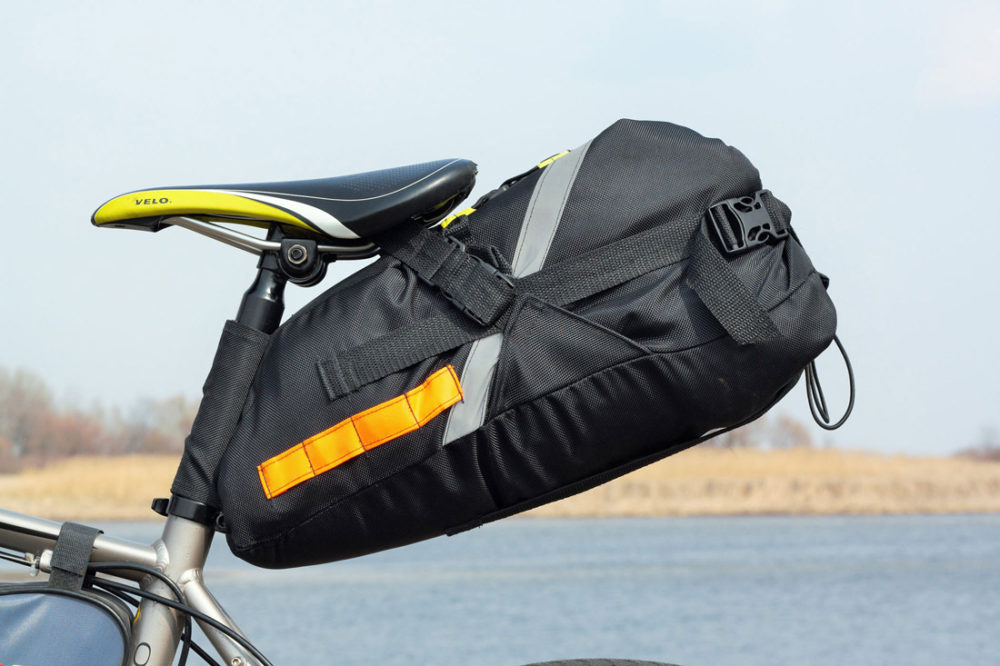 Saddle bags are normally used under the bicycle seat and can be attached to the rails of the saddles. You can choose saddles bags with different capacities according to your own needs. Some saddles bags are equipped with a folding closure and buckles and no zipper so cyclists can adjust the bag capacity. It can hold your small items like the umbrella, water bottle, raincoat, and other cycling gear. The waterproof materials will be better for you to ride in the bad weather like rainy days.
Best for mountain bike, road bike, and casual bike.
4 Handlebar Bags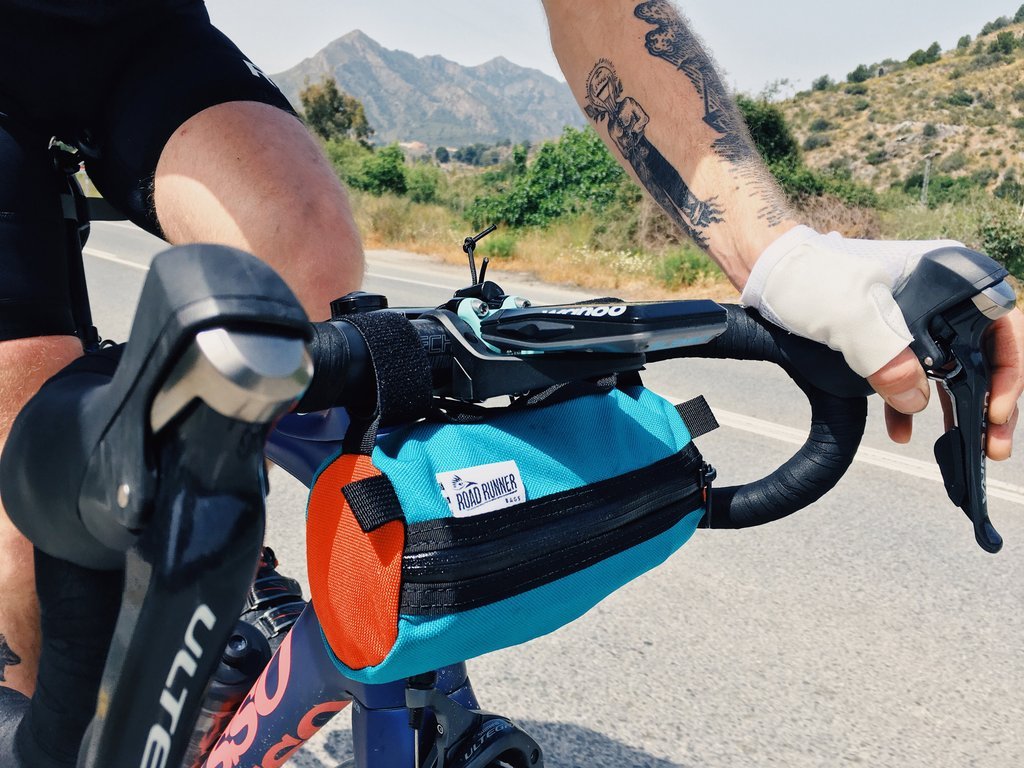 Many handlebar bags have a quick release system so that you can take them off the bike with a single movement. Handlebar bags are very suitable for carrying frequently used belongings and valuables like phones, camera, snacks, ID, passport, wallet, keys, etc. As for capacity and use, the small ones are more suited daily bike commuting or short trips, while others are specifically designed to withstand the hardships of long bicycle expeditions.
Best for daily bike commuting, short trips, long cycling.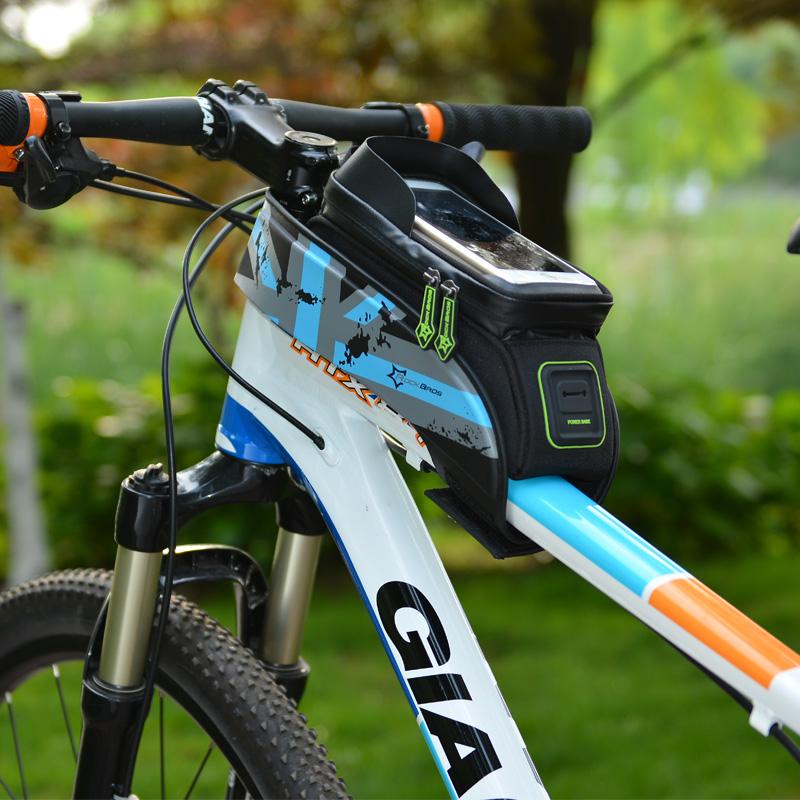 Bike frame bags are not in large capacity but they are super useful for storing the small cycling tools like bicycle light, cycling gloves, towel, flashlight, cash, cards, USB cable, bicycle repair tools, etc. Most frame bags have the touch screens that allow you to see your phone screen clearly even in bright light environment.
Best for daily bike commuting, short trips, bike commutes, urban rides.
6 Useful Tips for Choosing the Right Bike Bag
After knowing different types of bike bags, how do you choose the right bike bag for yourself? When you pick up the bike bags, you should know your own needs first like the cycling type, the stuff you want to carry and the cycling time in your plan. For instance, you just plan to do daily cycling around the town. What you need is just a bike frame bag for it is enough to store your daily necessities like phone, keys, cards, wallet. And a small cycling sling bag or backpack is also good for holding a water bottle, and sports clothes.
Here there are some important factors you need to consider when picking bike bags. It will be helpful for you to find the one that fits your need well.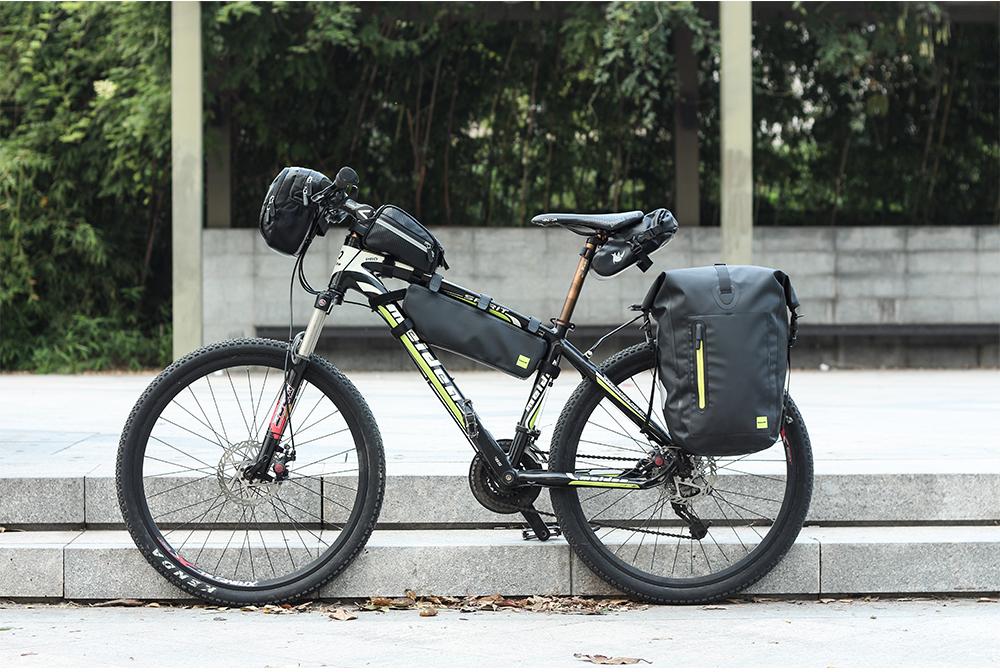 1 Capacity
The capacity mainly depends on the stuff you want to carry for your cycling. Bike pannier and backpacks are suitable for storing lots of cycling necessities, including shoes, thin clothes, raincoat, toiletry bag, phone, power bank, water bottle, bike repairing tools, etc. For your daily cycling, frame bags and handlebar bags are more suitable for you to carry the daily necessities.
2 Water-resistance
It will be better if your bike bags have a water-resistant or waterproof function, especially for all-conditions riders. Cycling bags adopt a waterproof material, which is ideal to protect your belongings form raindrops, dirt, dust and scratches. Roll-top bags are very popular among cyclists for it is useful to keep their clothes and electronics day.
3 Ease of Access
For frequently used items, you will prefer the handlebar bags and frame bags. These bags are normally smaller than other cycling bags like panniers, but they are more accessible than panniers or seat bags.
4 Adjustability
As for adjustability, you can adjust the bike bag capacity or take it off from your bicycle. Some saddlebags can be adjusted according to the stuff they put in the bag. You may want to take your bike bag off the bike if you want to park in public areas. You may need to check the details on the bags like hooks, clips or a quick-release mounting bracket.
5 Compartments
Different cyclists may prefer bike bags with different compartments. For some cyclists, they just want to put all the cycling necessities in one main compartment and rummage in it when needing some items. For others, they prefer to organize everything well in different compartments so the bags with small compartment will be more suitable.
6 Reflectivity
The reflective design of bike bags will be safer for you. It will increase a bit of extra visibility during your cycling life, especially in the night.