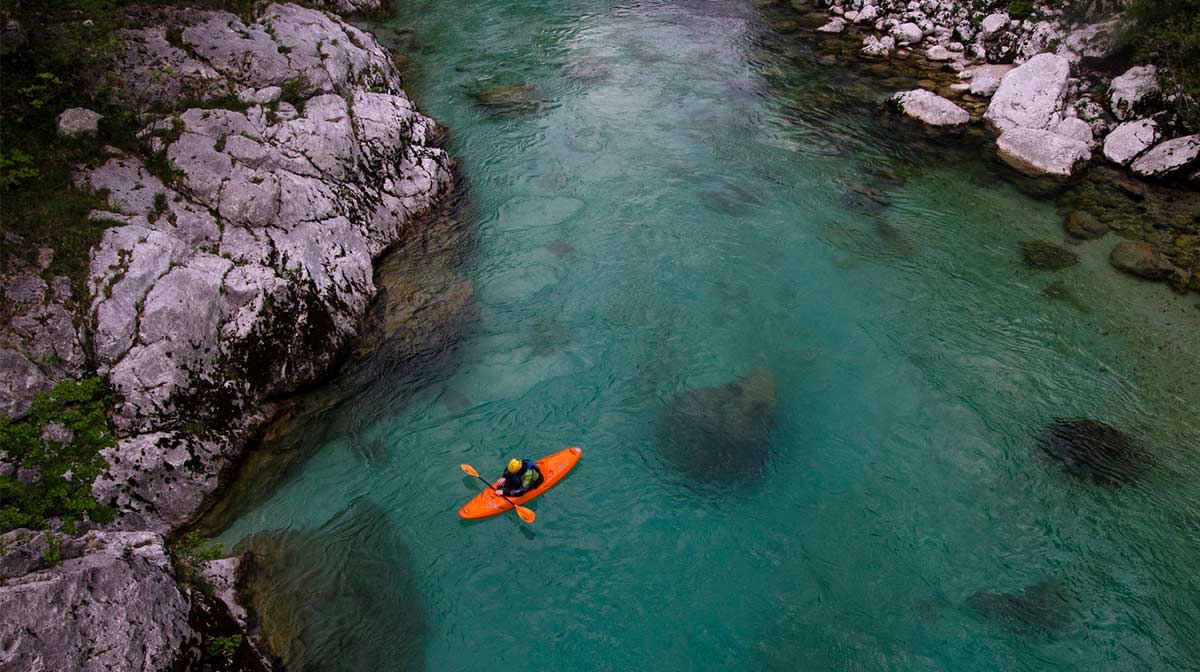 How to Kayak | 6 Essential Tips for Kayaking Beginners
Aquatic sports have become popular among young people, like swimming, drifting, surfing, motorboating, as well as kayaking. The coming summer is the high time for watersports, as an exciting and fun sport, kayaking becomes hot in this season. If you are a kayaking beginner, this post will provide you a preliminary understanding and some essential tips for kayaking.
What is Kayaking?
Kayaks were first created thousands of years ago by the Inuit, which literally translates to "hunter's boat" was for hunting and fishing. By the mid-1800s, the kayak became increasingly popular and the Europeans became interested, and German and French men began kayaking sport. Now kayaking represents a key international watersport.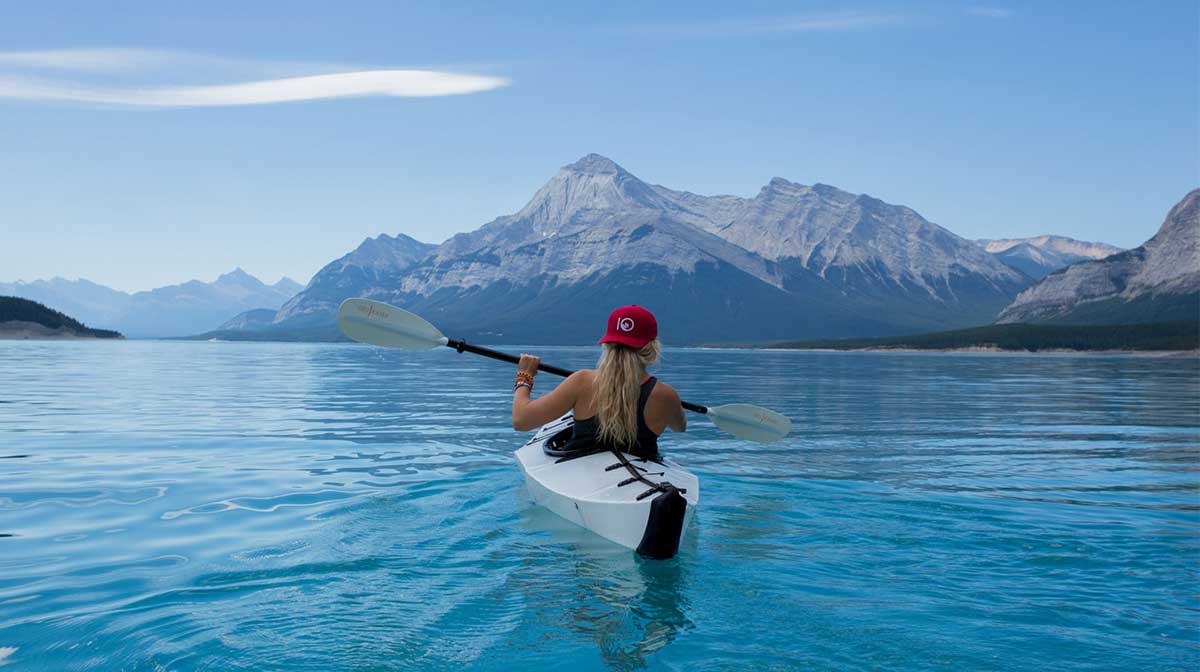 Kayaking is distinguished from canoeing by the sitting position of the paddler and the number of blades on the paddle. A kayak is a low-to-the-water, canoe-like boat in which the paddler sits facing forward, legs in front, using a double-bladed paddle to pull front-to-back on one side and then the other in rotation. Most kayaks have closed decks, although sit-on-top and inflatable kayaks are growing in popularity as well.
Different Types of Kayaks
– Recreational Kayaks
Recreational kayak is usually wide and stable, it is the basic kayaking that is seen on well-protected lakes and other safe bodies of water. They are the boats used in rental fleets and local parks and are found on the shores of lake homes across the country.
– Touring Kayaks
Touring is for paddlers who take paddling seriously and can be used over long periods of time with a reasonable amount of comfort. Touring kayaks are long and they track (go straight) very well. While touring kayaks look a lot like sea kayaks, they only have one sealed bulkhead which is behind the paddler.
– Sea Kayaks
Sea kayaking is done out in the ocean or on other bodies of water that are large and unpredictable. For this reason, sea kayaks have two sealed bulkheads, one in the bow in front of the feet and the other in the stern behind the seat.
– Whitewater kayaks
Whitewater kayakers paddle rivers, streams, and creeks where rapids — or white water — is present. Within whitewater kayaking, there are also different types of paddling such as playboating, river running, squirt boating, and creeking. Depending on how serious of a paddler a kayaker is, they can require very specialized boats for each type of whitewater paddling.
Sit-on-tops are primarily recreational boats for lakes and easy flowing rivers. You'll also see them in warm coastal waters, and a few longer sit-on-tops have enough storage for an overnight trip. If you'd feel too claustrophobic inside a cockpit or you don't want to learn how to do a "wet exit" if you capsize, you're a sit-on-topper.
– Sit-In Kayaks
Sit-in kayaks come in recreational boats, day touring and touring models. They move fast, track straight and have covered cargo compartments, so they're good for paddling to a destination, and they're more efficient to paddle than a sit-on-top.
6 Essential Tips for Kayaking Beginners
1. Take a Lesson
It is necessary to get a lesson about kayaking before getting start the watersport, no matter the Internet lesson or training agency lesson, some key points you must know before your trip, such as the kayaking operation, foundational kayaking skills, self-rescue skills, etc. You'll also get the benefit of seeing an expert kayaker at work, so you can model your own motions and approach after theirs.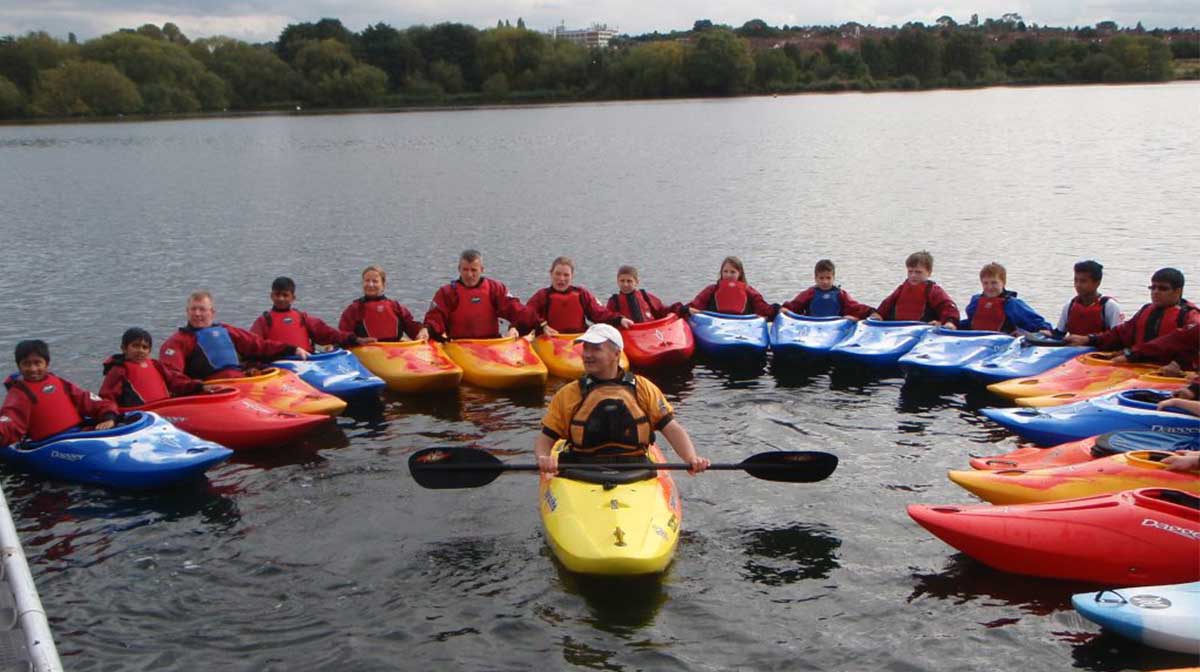 2. Go Out in A Good Weather
Never think light of the weather while kayaking, a good weather is an important part of a happy kayaking. It is not only the factor to keep you in a good mind but also to ensure the stable kayaking without any sudden storms and dangerous waves.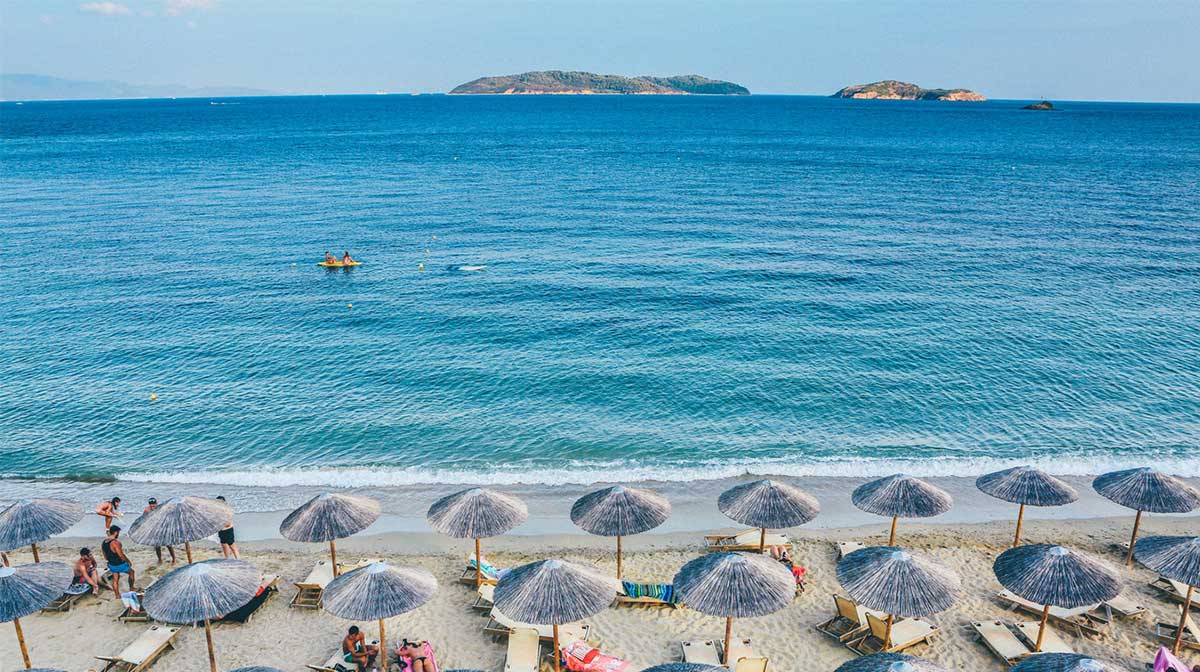 3. Stay on Calm Waters
Beginners usually do not have much experience, so you'd better stay on calm waters to keep safe on a kayaking trip unless you're a trained whitewater kayaker.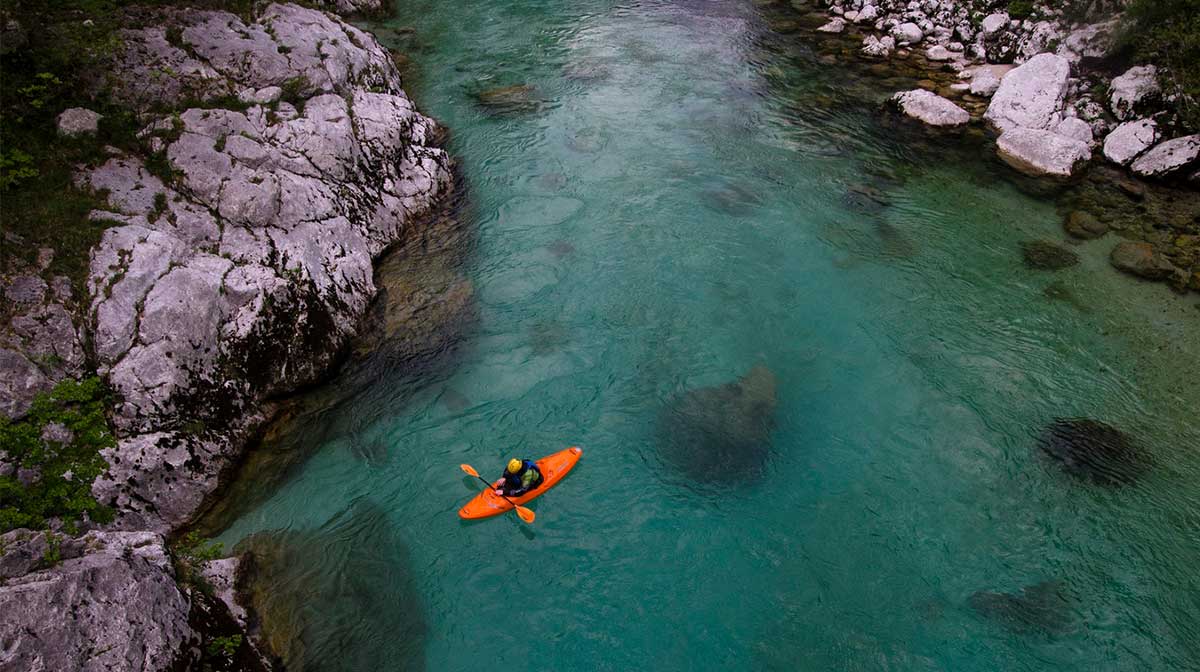 4. Prepare Proper Kayaking Kits
You may bail out of your boat while there comes a sudden sea wave, or maybe stumbled by rocks or other obstacles in the streams accidentally, in a word, nobody can ensure there is no accident during a kayaking, so proper kayaking kits are essential for you, including waterproof gears like waterproof bag, waterproof shoes and clothes, compass, signal whistle, first-aid kit, water purifiers, etc.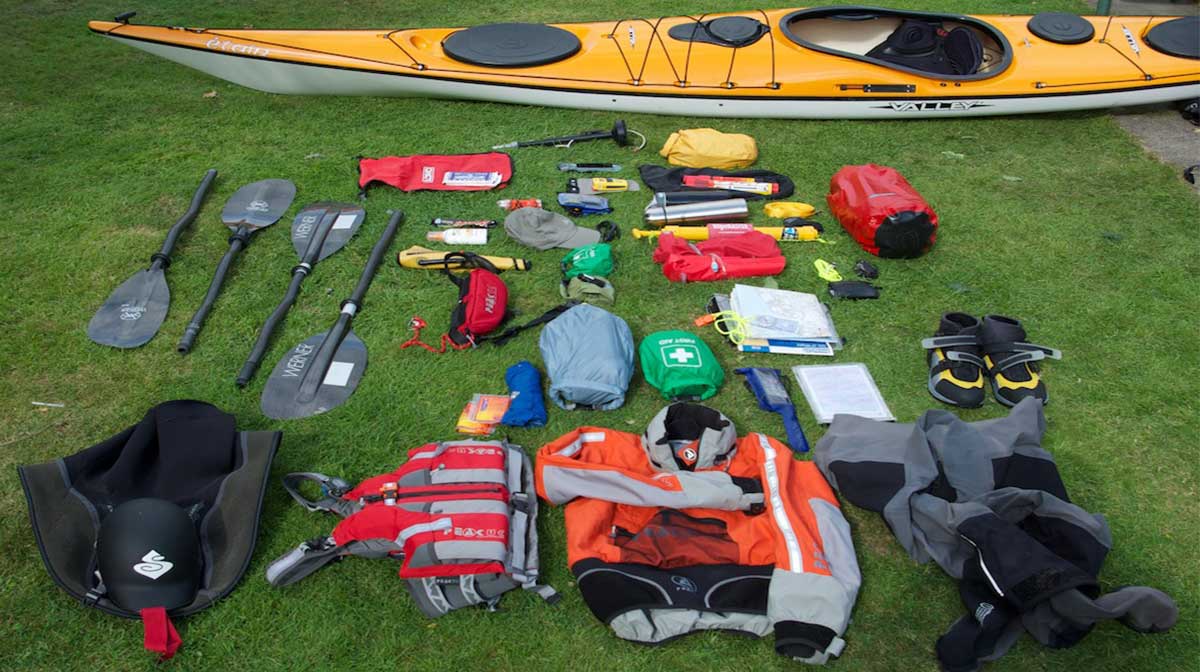 5. Dress for Water, Not the Weather
It might be a hot sunny day, so you'll be tempted to wear shorts and tee to go kayaking. But the water temperature might be icy cold. Make sure you wear clothes that are appropriate for the water not the air temperature. If you fall in (which isn't totally unlikely) then you will be glad you wore a wetsuit, kayaking gloves and waterproof cagoule rather than summer clothes.
6. Go with Friends
You'd better start your trip with a group of friends, especially when you are a kayaking beginner, your companions can help you while there is any unexpected case and show you more ideas while in emergency.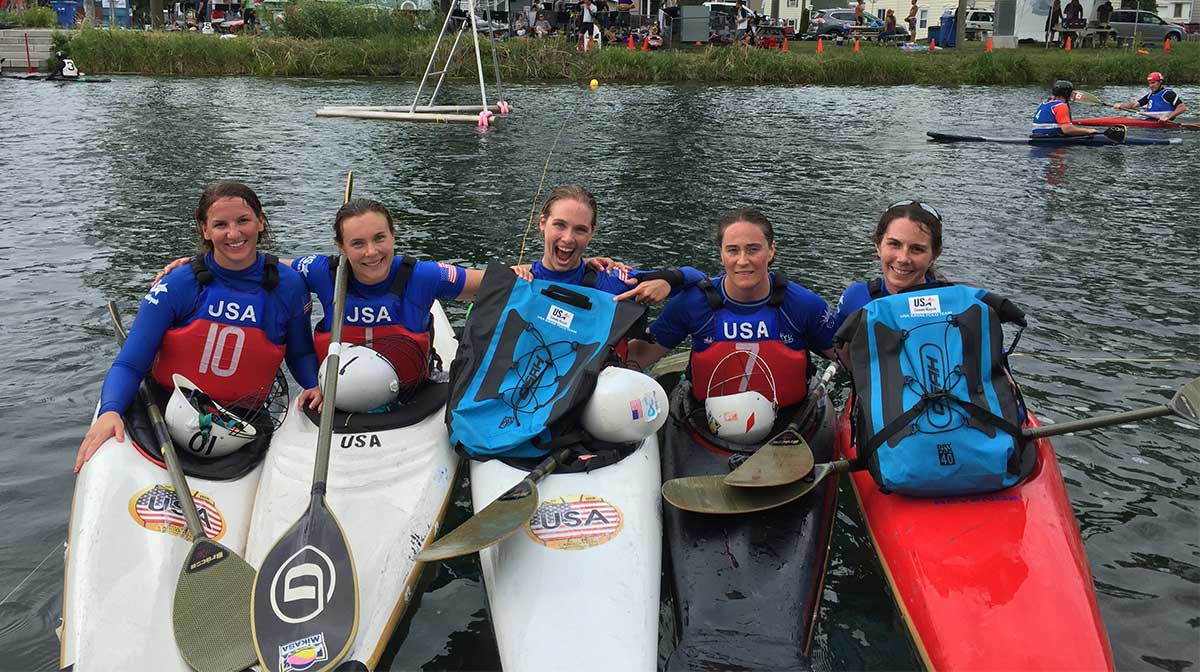 ---
Kayaking can be fun and exciting if you are fully-prepared, good preparations include the above tips but not only these, following the guide and make a kayaking plan fits you well.