Running Belts That Must have
GET YOU OWN BELT BAG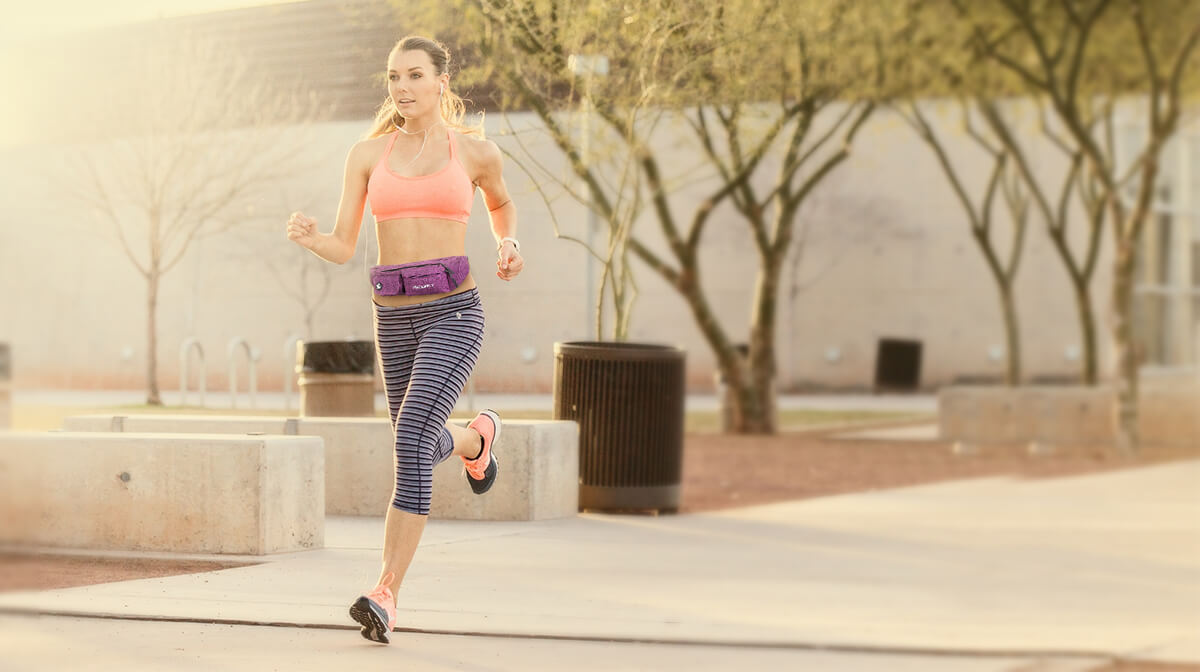 Running is such a great form of exercise, but while running you must bring along basics items like phone,key and other necessary items! If you've struggled to this problem, a good running belt bag is the best solution. There are a few factors to consider besides price for every runner at every skill level. These factors are size, weight, quality and needs.
Size: Buying a running belt bag is to hold your belongs.different people carry different stuffs. So, storage size is essential when choosing the best back for running.
Weight:Most running belts will be designed to be lightweight, but if you're a particularly petite runner, or you're planning on wearing the belt over a long distance, like a marathon, the lighter the belt the better.
Quality:Wear and tear from running will put stress on your running waist pack. That stress breaks down material, zippers, and buckles. So, choose the quality of your pack wisely. Also, read up on materials, adjustability, and how well it sits on your waist while running.
Needs: some running belts will have pockets for little bottles of water – this can be handy during longer training runs, or if you've signed up to a race where you need to carry water.
If you need a running belt that'll go further than just your runs, the On the Beat Belt Bag from lululemon is a great choice. Stylish and surprisingly roomy, it can be worn around the waist when you're logging your miles or cross body when you want to make a statement. There's a special pocket for your phone and a zippered pocket in the back to safely store your credit cards. https://shop.lululemon.com/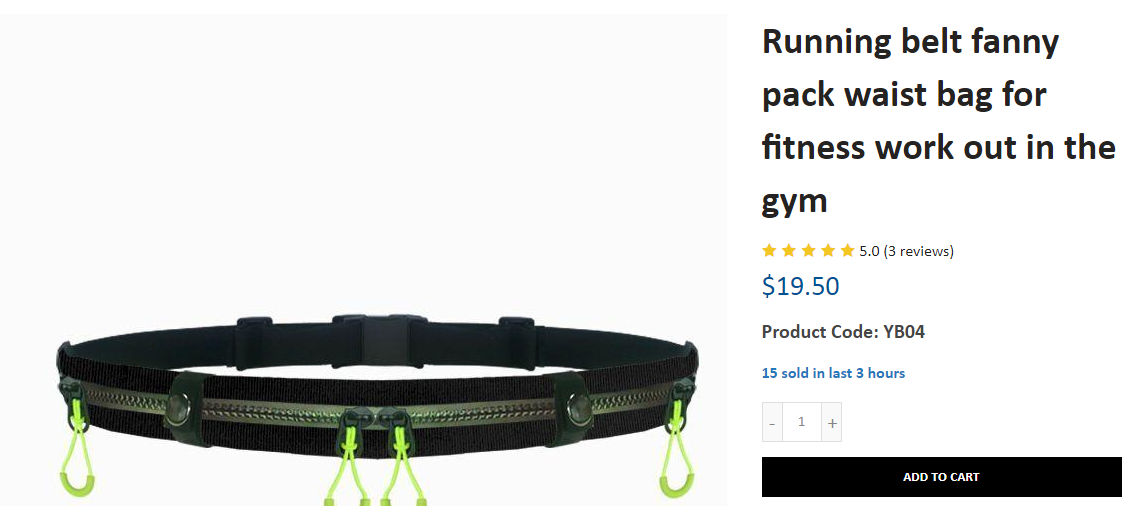 Waterfly's Running Belt is perfect for those who like to carry lots of fuel for the road. The stretchy pockets can expand to hold gels, your phone, keys, wallet, and more. The elastic belt keeps everything secure, so you don't have to worry about bouncing when you run. Bring your stuff everywhere you run! You'll always know its on you and safe! https://waterflyshop.com/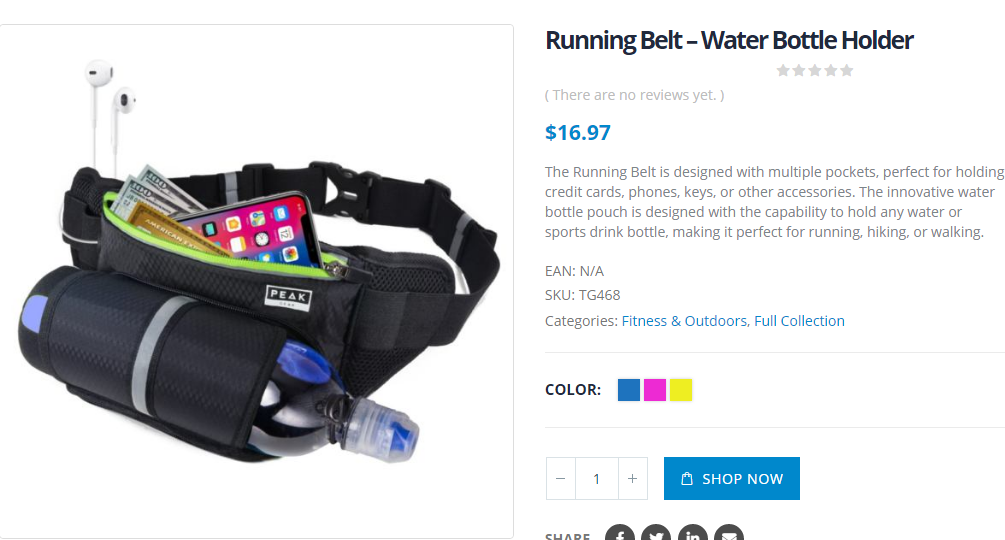 The Peak Gear Water Bottle Belt is built for beginners and experienced runners alike. Not only does this pack have a large front pocket, but there is a holster to hold a full-size water bottle. Now on your next long run you can enter a store, buy a drink, and either place it in the holster or fill up a water bottle you brought along. Its users are saying they love the innovative water bottle holder and lightweight material. https://getpeakgear.com/product/running-belt-water-bottle-holder/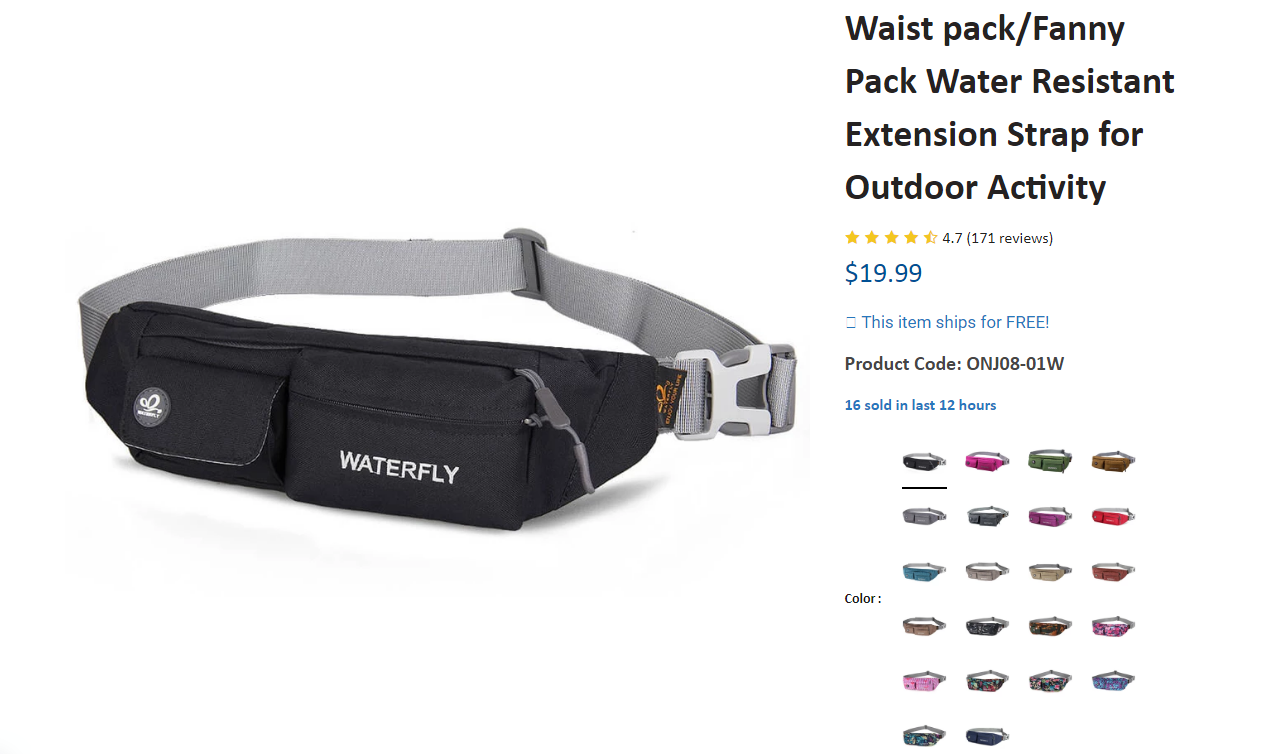 Waterfly's waist pack is a super affordable option. this water resistant running belt is a good option for beginners, heading out to a particularly rainy park-run. It might not be too comfy over long distances, but for the price, it's a good option and will help stop your phone getting too wet in the rain.
https://waterflyshop.com/collections/featured-products/products/sports-fanny-pack