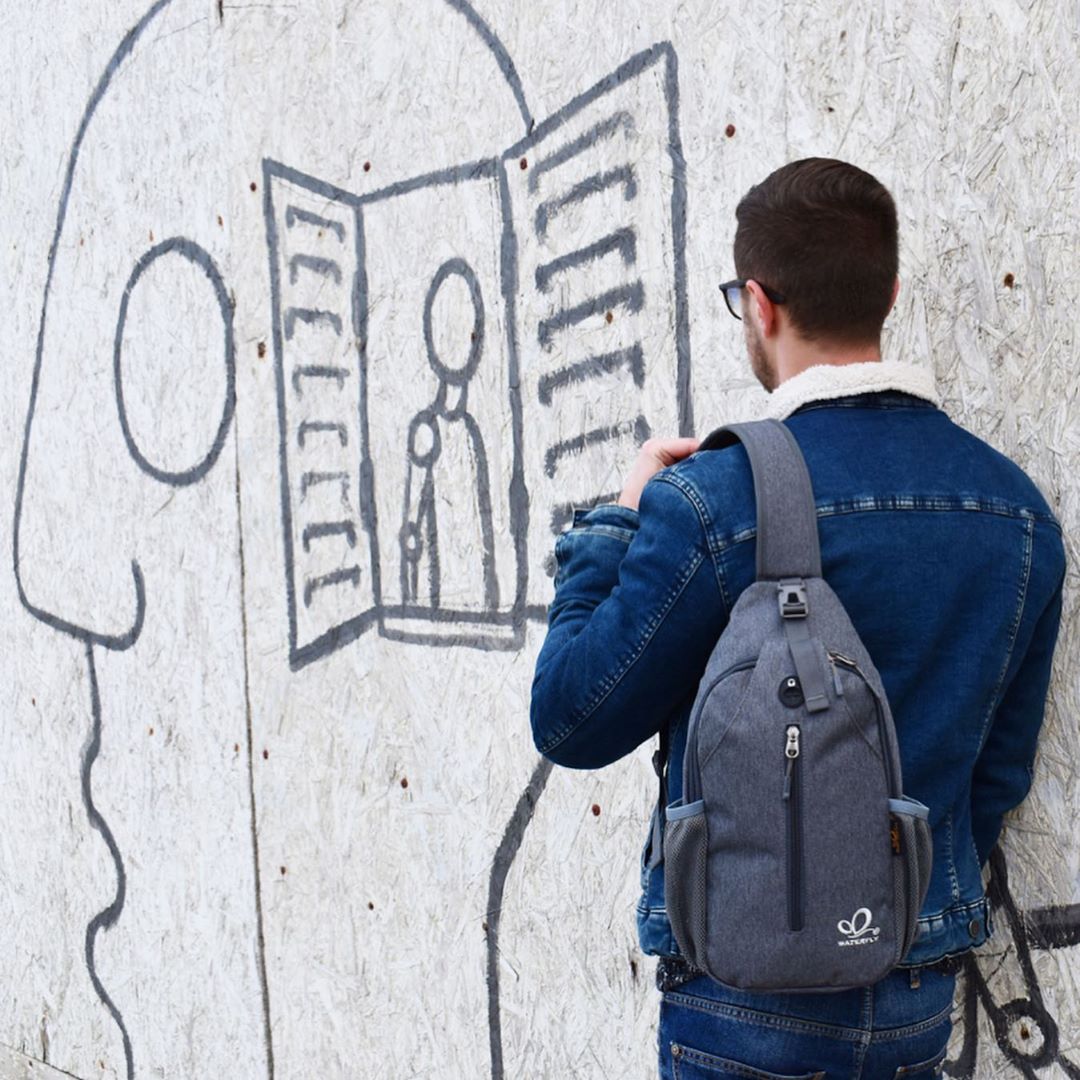 One Of The Best sling bag Review
Before I start, just a few words about the bag — Waterfly Mini sling bag is a lovely, versatile compact bag perfect for everyday use and travel. Its sleek design and sturdy build makes it a perfect sling bag for active women.
When a handbag is not enough, it's better to have Waterfly Mini sling bag!
Waterfly Mini is compact yet roomy. As I already mentioned before the Waterfly sling bag is sleek, and doesn't look bulky even if it's full. The design is what I like the most about this bag.
The bag has several compartments and pockets which will keep your things organized.
Front pocket with a vertical zipper;
Two side mesh pockets;
Front compartment with a buckle closure;
Zippered main compartment;
Two mesh and one fabric slip pockets in the main compartment, perfect for storing small items such as cables, chargers, makeup, etc.;
One reasonably sized elastic pocket at the back of the main compartment (fits a tablet computer);
A reasonably sized zippered pocket on a shoulder strap (fits iPhone 11).
There are several useful features as well:
The earphone hole at the top of the backpack;
Key fob in the main compartment;
Reflective strap on the shoulder strap pocket.
The Waterfly Mini sling bag is made of water resistant nylon. The lining is nylon fabric. The back panel is padded and lined with breathable and moisture wicking mesh fabric. The shoulder strap is very sturdy and well padded. It too is lined with a breathable and moisture wicking mesh fabric.
One end of the shoulder strap is detachable. It can be attached to either of the D rings at the bottom of the sling bag, depending on what shoulder you prefer to carry the sling bag.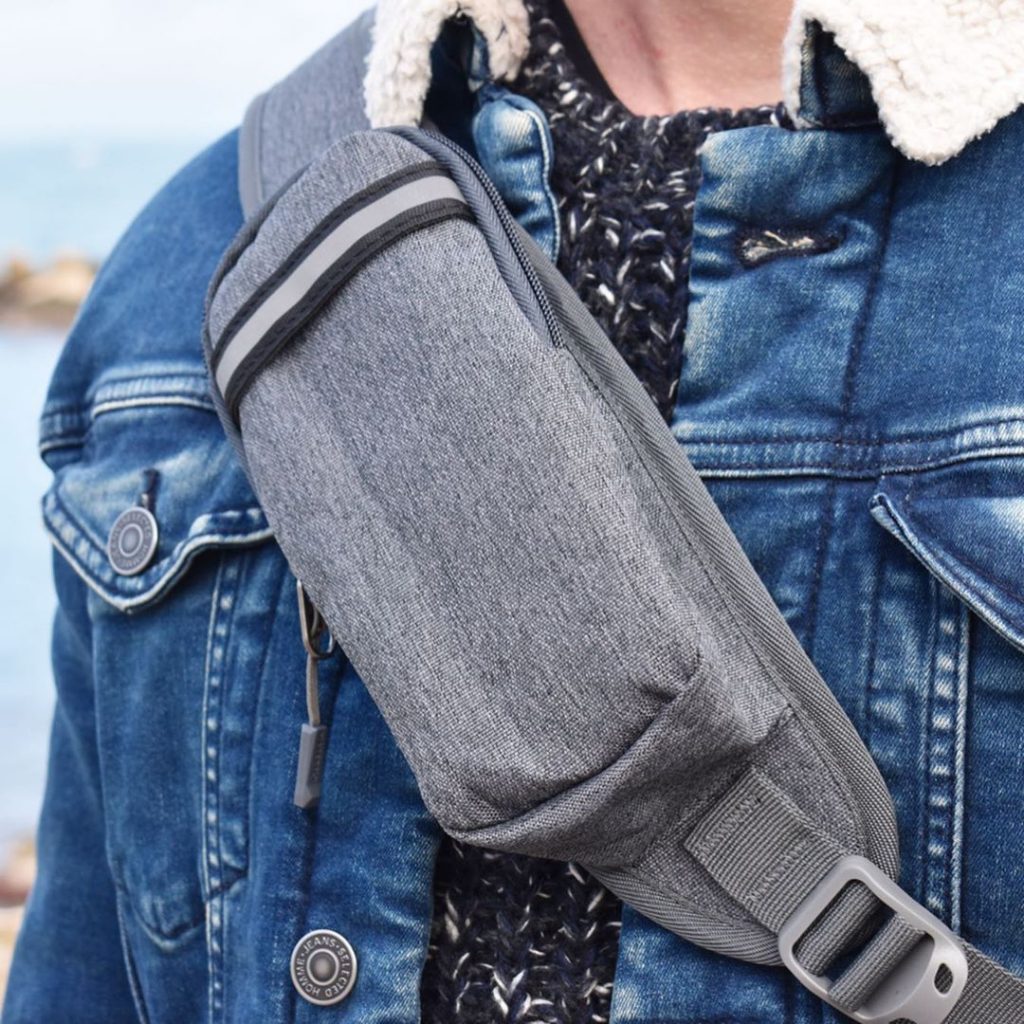 Despite the fact that the bag is roomy, it's not designed for commute and college.
It can hold a couple of books, a water bottle, and some everyday essentials like a pack of Kleenex, cables, phone, wallet. It's more of an everyday bag for those who don't like carrying a handbag or crossbody bag.
Also the Waterfly sling bag is great for short outings to the city while travelling, and day trips where you don't have to carry much with you.
Dimensions: 15" x 7" x 3.5" (38 x 18 x 9 cm).
Strap length: 31" – 39.5" (78 – 100 cm).
Where to Buy the Waterfly Mini Sling Bag?
Buy it from the website of WaterFly.
Get 15% off with waterflyoff15.
Buy the daypack from Amazon.