Hiking gears are always a good idea but they are usually expensive, so here we summarized top 8 thoughtful hiking gift ideas that won't break the bank for you to start your new trip.
No.1 NIKE Elite Quick Crew Socks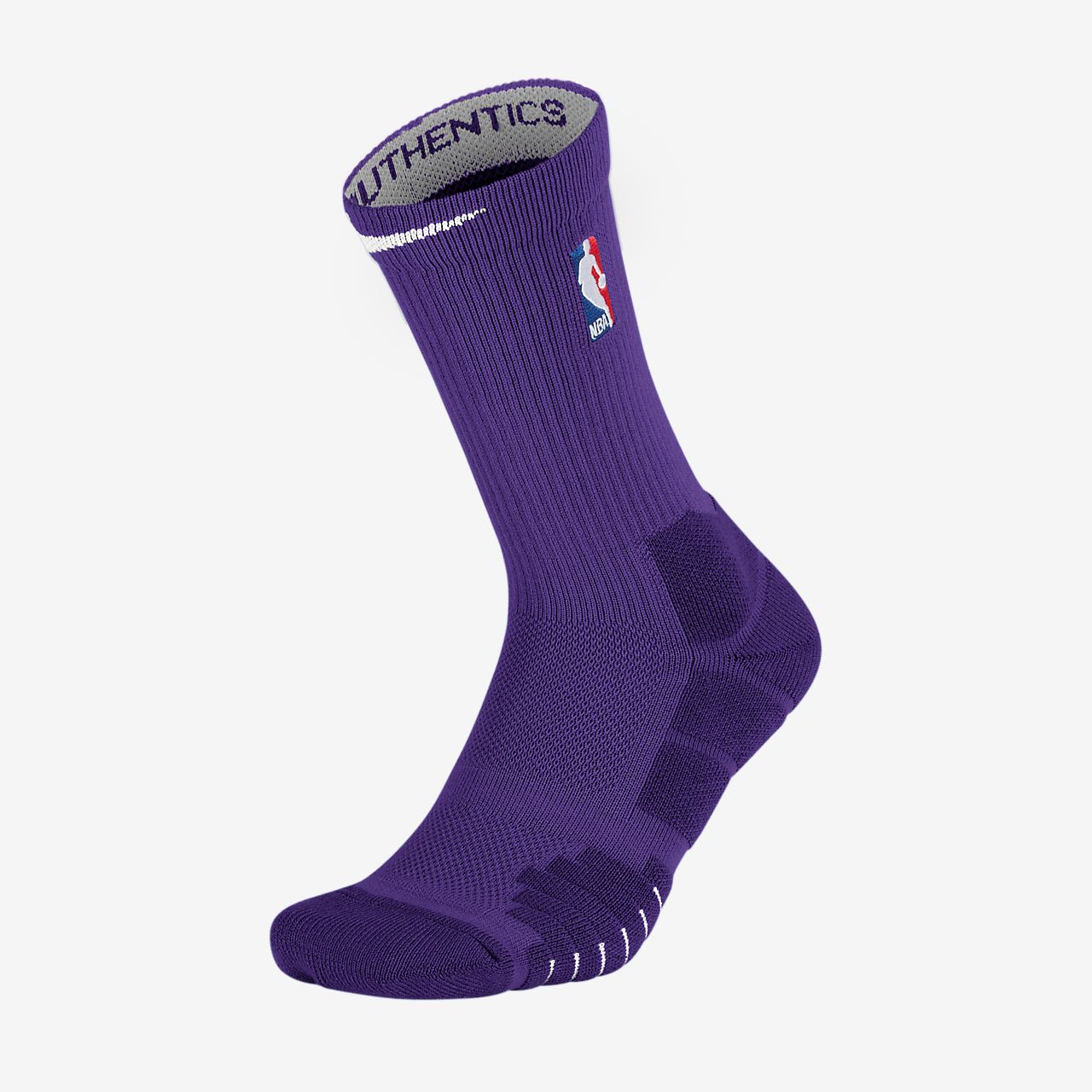 You may be surprised about that socks rank No.1 in this gift list, Ah? Calm down~ so let's see what's special about these socks.
55% polyester / 31% nylon / 9% cotton / 5% spandex
Breathable and ventilated for air circulation
Elastic in the forefoot secures your foot and helps reduce slippage during side-to-side movement
Maximum cushioning in key impact areas for greater comfort
Ideal for long trips or sports
Nike Elite Quick Crew Socks help keep your feet cool and comfortable so you can stay focused on the game or trips. Elastic in the forefoot offers a supportive fit and feel, while lightweight cushioning helps absorb impact. These socks are well constructed for every kind of terrain during hiking, showing high performance for travel but not only for games.
Get them from Nike official website for $22 (available in eleven colors).
No.2 Osprey Tempest 6 Hip Pack
Osprey knows exactly what customers need. Double water bottle holders on this hip pack add great convenience for hikers. For holding the two included 600ml water bottles, there are padded bottle sleeves with bungee retainers and side stabilizers, while the Horizontal StraightJacket compression system perfectly stabilizes and compresses loads for less bounce. The backpanel is equipped with Osprey's signature Airscape system, extremely breathable and comfortable.
100% Nylon

Two 600ml back bottles are included to keep you hydrated.

Horizontal StraightJacket™ compression stabilizes and compresses loads

Total Weight w/bottles = 11oz

Lightweight & durable pack
Get them from Amazon for $75.00 (available in three colors).
WATERFLY always brings us extraordinary experience, there is no exception this time. Designed with premium nylon water-resistant material and 4 practical compartments, this waist bag adds extra convenience for hikers. With slim construction and ultra-lightweight converging with delicate workmanship, it is perfect for both men and women. the inclusion of WATERFLY slim waist bag comes as no surprise.
Practical main pocket: compatible with phone screen size up to 5.5", like iPhone 6 / 6 Plus / 7 / 7 Plus, Samsung S5, S6
4 compartments in total to keep most of your small items organized
Ultra-light (150g / 0.33lb.) and portable
Water resistant durable surface
Adjustable waist belt, suitable for males and females
7 various colors for your choice
Suitable for hiking, running, climbing, trekking, traveling, everyday use
Shop now for $12.99 worldwide FREE SHIPPING
Water is one of the most important necessities of your journey. Take a bottle of water nearby is essential for any physical exercise. DEKINMAX sports water bottle is made of US Tritan material, BPA free, resistant to odors and bacteria, safe and healthy for outdoor use. We recommend this water bottle for its portability and large capacity.
Safe Tritan material
Leak-proof lid
Insulated silicone sleeve
Clear containing mark
Portable for outdoors
3 kinds of volumes and 4 colors for your choice
Suitable for hiking, climbing, trekking, traveling, fishing, everyday use
Get them from Amazon for $13.99+ (available in three colors).
KrogerFeedback Survey to win new offers and huge prizes
Wanna a pair of cool sunglasses protecting your eyes in the trip? Come on~ GARDOM photochromic sunglasses is your best choice. The smart lens can adjust its color to different conditions: getting deeper in highlight outdoors, lighter indoors, transparent in the evening, effectively making the scenery more clear and soft, as well as an eyes protection to prevent against harmful rays and dust.
Self-adjustable lens color
Impact resistant & UV protection
Added myopic lens frame
Ultra-light & portable
Detachable lens
Suitable for hiking, climbing, trekking, traveling, fishing, everyday use
Get them from Amazon for $19.99 (available in two colors).
This is a powerful portable water filter for outdoors, you can stop for a drink while coming across every stream, lake, or other water sources. It can filter up to 1000 liters of contaminated water without iodine, chlorine, or other chemicals, no need for batteries or moving parts. Portable and easy to use while hiking.
Removes minimum 99.9999% of waterborne bacteria and protozoan parasites
Mini and portable for outdoors
No batteries or moving parts required
A must-carry tool for hiking, camping, travel, hunting, fishing and emergencies
Get them from Amazon for $19.95+ 
Leg safety should never be neglected while hiking. There is nothing gifts better than a pair of gaiter to protect legs for hikers. The outdoor research crocodile gaiter will keep the feet dry and warm while hiking through the deepest snow as it is made of a 3-layer Gore-Tex fabric which are durable, breathable and protective. Otherwise, gaiters are a one-size-fits-all piece of gear, so you don't risk any gift returns in this regard.
100% nylon 70D upper leg
Bottom shear tab secures front closure
Durable, waterproof and breathable
Abrasion-resistant Cordura inner leg and boot
Larger circumference accommodates plastic boots
Get them from Amazon for $56.25+ (available in two colors).
No.8 Victorinox Swiss Army Classic SD Pocket Knife
Still think Swiss Army Knives are a gimmick? Think over now ~ Here you'll find it is a useful tool for hiking. Victorinox Swiss army pocket knife features 7 functions to equip you for everyday adventures, including 1.25″ blade, nail file with screwdriver, scissors, key ring, tweezers, and toothpick, super practical and convenient for day trips or long journey.
Stainless steel construction provides sleek durability
Multi-functional and practical
Fits comfortably in a pocket
A perfect addition to any set of keys
Lightweight and portable
Get them from Amazon for $12.95+ (Multicolor available).
In conclusion, choosing an ideal and suitable gift is not always easy, the thoughtful gift ideas have to be carefully chosen according to the hobbies and interests of the recipient, as well as your gift budget. Hope this article helps!