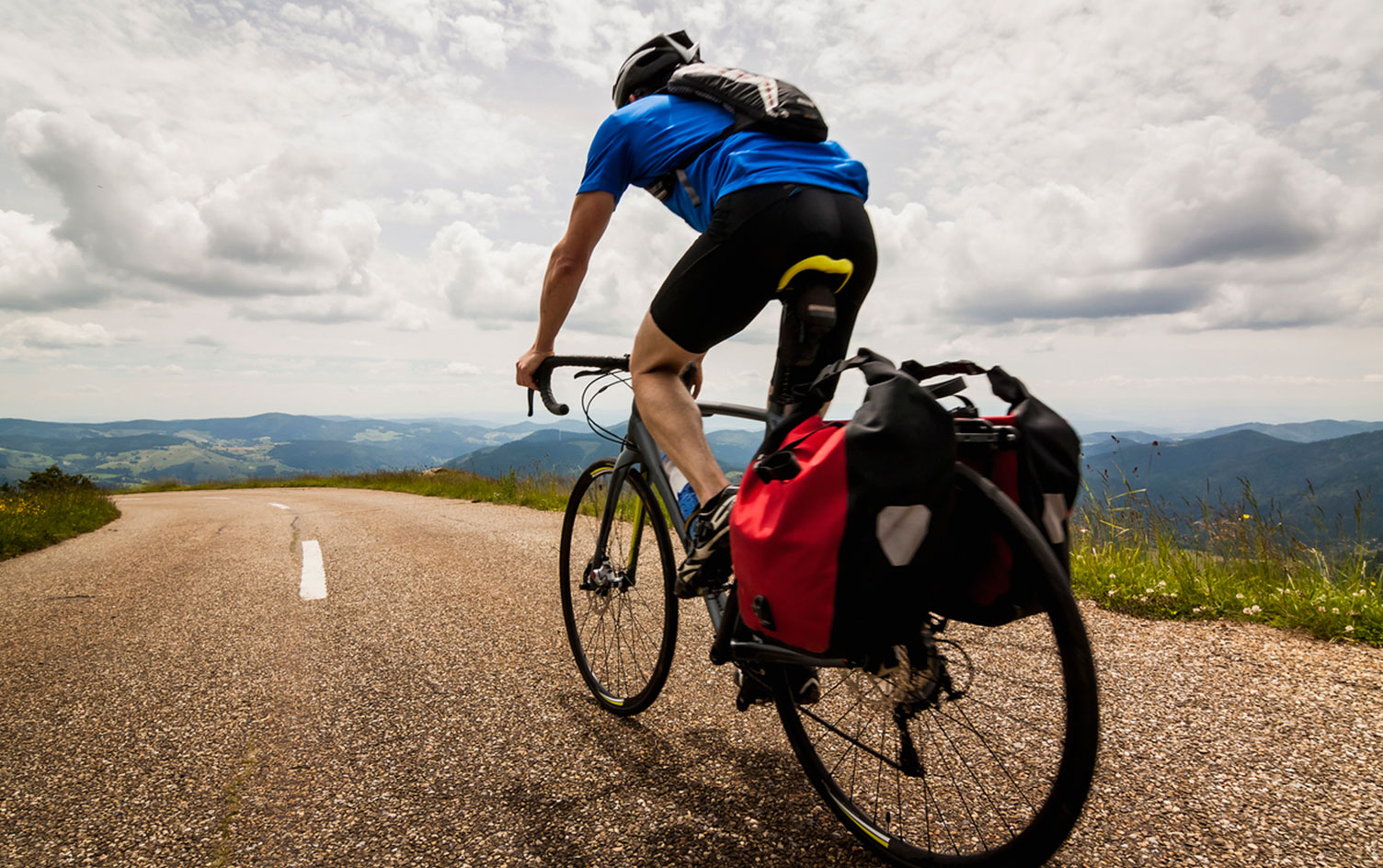 It's time for you to invest in the best bike frame bag to make carrying all your gear that much easier and make riding bikes even more fun.Since a frame bag is a relatively simple shape, some bike packers make their own so it completely fills the available space. The variety of styles, shapes and sizes of bike frame bags available means it can get a little mind boggling trying to find the best one for you. Because the bag needs to sit inside the frame of the bike, fit is king. Some bike bags are made to fit specific bikes. Others need to be carefully measured ahead of time for a proper fit.
Full-frame bags fit inside the entire triangle and often have a divider, splitting the space into a top and bottom half. This allows some organization and keeps you from having to dig for supplies while on the trail.
Half-frame bags ride just under the top tube and can fit a 2L bladder or a weekend's cache of food. Depending on the frame size, they can allow enough space to still access two water bottles bolted to the frame.
https://salsacycles.com/components/category/bags_frame_packs/exp_series_half_frame_pack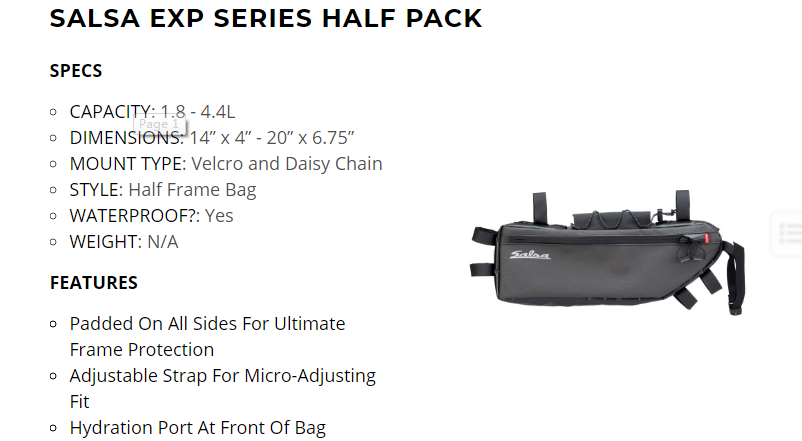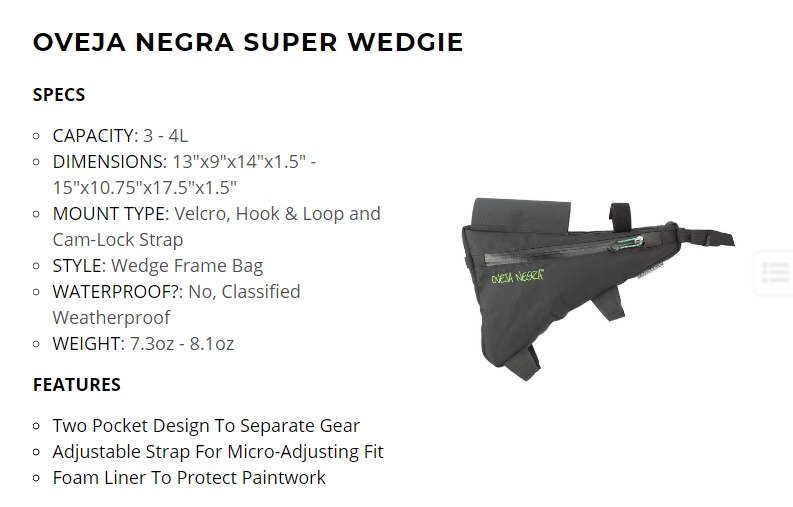 Waterfly Frame Bag; waterflyshop.com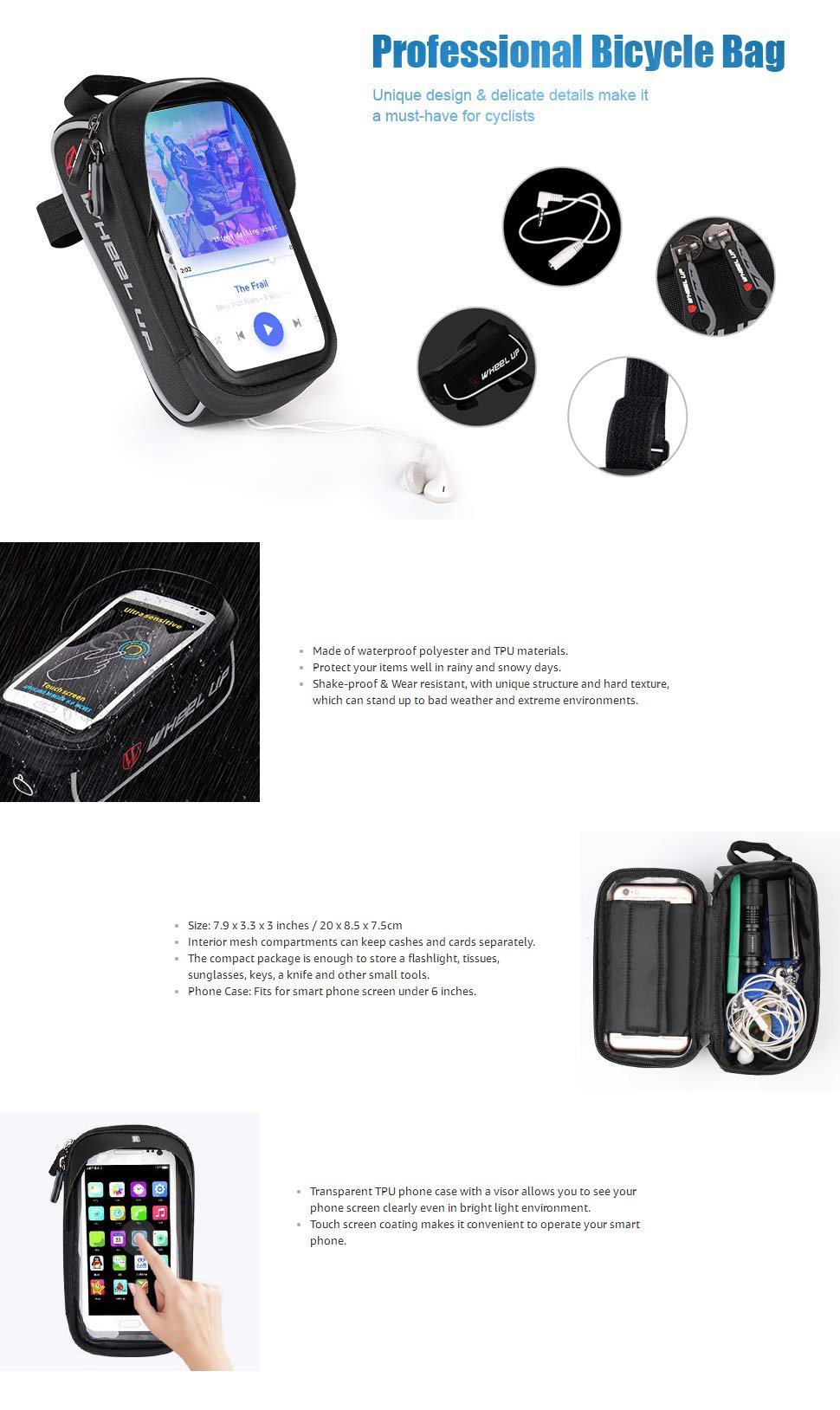 Why Should You Use Bike packing Bags?
1. They will fit almost any bike – just strap them on, fill them up and you're away.
2. They're light – a full system is typically under 1000 grams, less than the weight of a single pannier.
3. They encourage you to pack light – this means you can cycle uphill faster and reduce the wear on your bike parts.