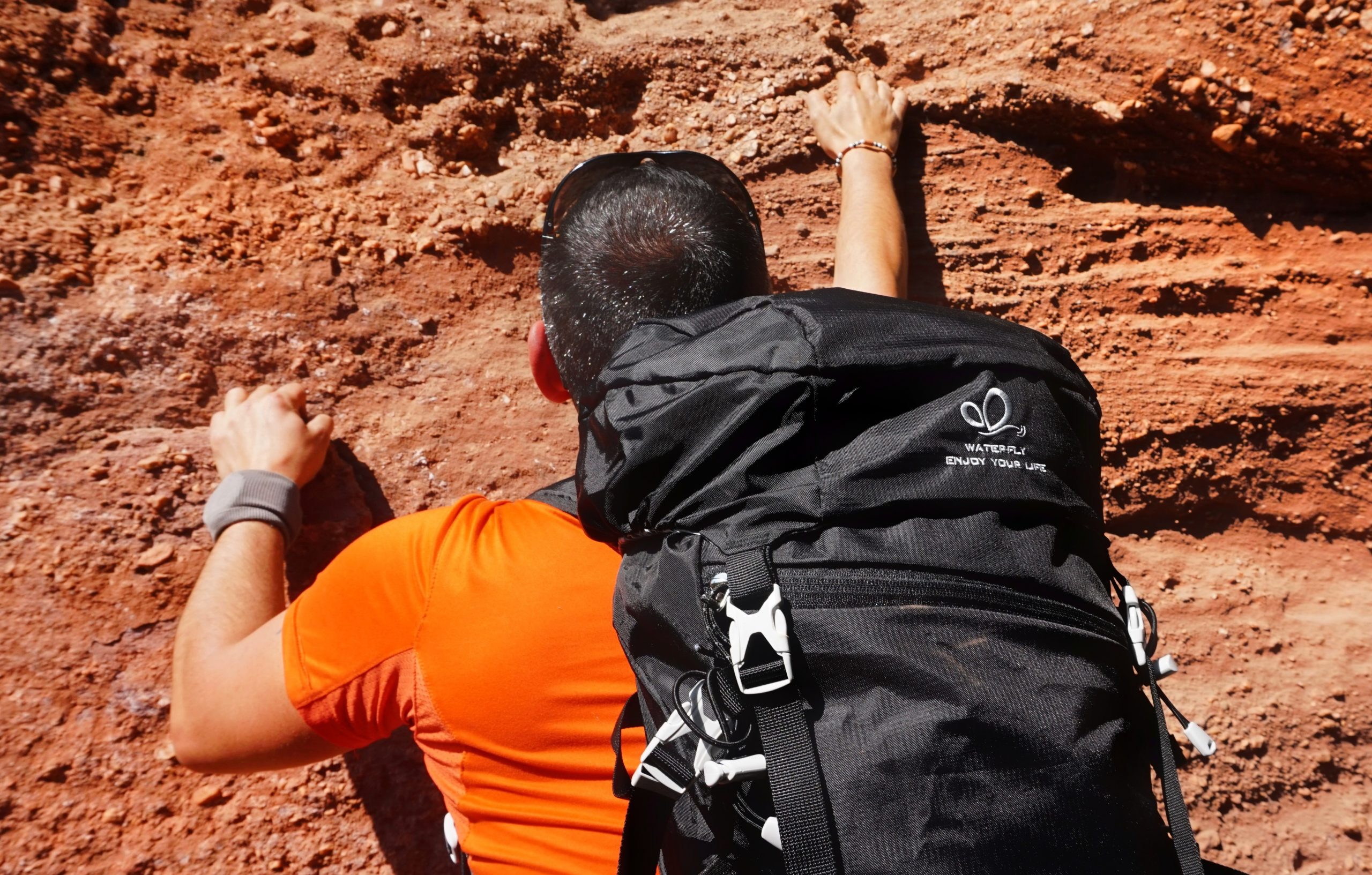 Best 8 brands for backpacker
There are tons of quality camping and hiking backpacks available on the market, it might be really confusing to find the right one, especially at a good price. But don't worry, based on hundreds of verified online customer reviews and a variety of comprehensive features here we selected the top 8 popular brands of backpacks to help you narrow down your purchasing decisions. Let's see all these backpack brands.
The top 8 favorite brands of backpack shopping online in 2020 in the above pie chart, in terms of popularity, they were:
1.Osprey – 38.0%
2.Deuter – 20.0%
3.Gregory – 14.0%
4.Waterfly – 8.0%
5.Granite Gear – 4.0%
6.ULA – 3%
7.Zpacks – 3%
8.Hyperlite mountain gear – 3%
As you can see in the pie chart, Osprey was the most popular backpack brand overall in 2020, 38.0% of hikers in the survey marked it as their favorite one. The most popular women pack was the Osprey Aura, liked by 8 percent of hikers. Waterfly was the most popular high-performance pack, also liked by 8 percent of hikers. Each brand has its own advantage, So let's see what's special about these brands by analyzing their typical ones.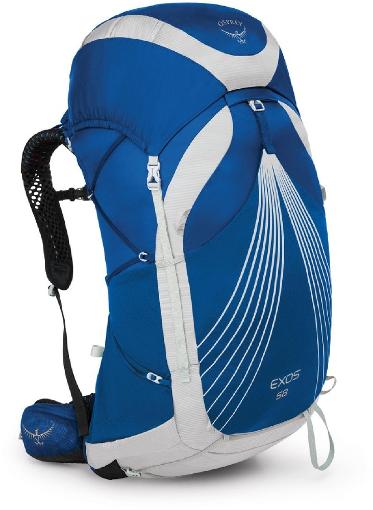 Osprey is known for it's luxurious, ultra-padded packs, and the Exos is a step towards lightweight trend while still keeping comfort and convenience.
Removable lid and over-the-top compression straps effectively secure the main compartment; while there is a clever flip-down "FlapJacket" that can buckle over the drawstring top. The Exo form sewn-in hipbelt features seamless layered mesh covered foam providing exceptional comfort. The pack has excellent weight distribution, easily organized with nine exterior pockets, and we found that the mesh on the exterior pockets tears easily, which is something the company will likely to improve in the future.
This redesigned ultralight gear-carrier adds even more comfort and support with a highly ventilated foam suspension system and lighter materials for added weight savings and speed on the trail.
Key Attribute: Comfort & Breathability
This comfortable and lightweight pack is a great mid-range price option for those looking to do multi-day hiking trips. With an extra 10-liter optional top and an adjustable lid added to the 65-liter pack, this backpack is spacious enough to hold all your hiking necessities.
Deuter's innovative AirContact ventilation back system adopts a large open pore structure that creates an air pump effect, keeping warmth and moisture away from the body, which is 15% less perspiration than other body-contour packs. Many hikers praise this pack for its ability to evenly distribute load weight close to the body so the bag is pressure-relief and comfortable on the back.
Key Attribute: Fit & Ventilation
Gregory is known for making high-quality backpacks that offer both comfort and advanced performance. The Baltoro 65 is no exception.
"Response A3" suspension technology is the key point of Baltoro 65, which actively balances your backpack's load, no matter in difficult terrain or in an ordinary environment. This makes for very comfortable carrying and hiking. The backpack also has a great silicone lumbar support grip for more stability.
What makes the Baltoro 65 a top choice are the many useful accessories that you get, which including an excellent rain cover, an ultra-light, removable daypack, a side bottle holster, dual ice ax loops (great for your tools), a weatherproof smartphone hip pocket, etc. It is really an economical backpack overall.
Key Attribute: Performance & Useful Accessories
Get it on Amazon for $178.85+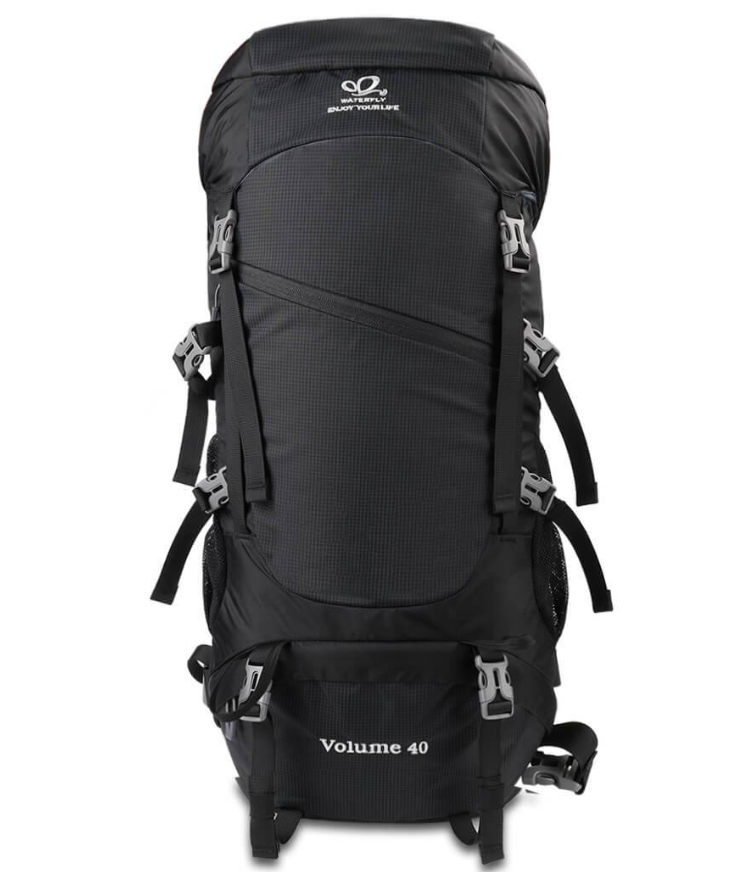 WATERFLY is not strange for most outdoor enthusiasts. The most attractive points of WATERFLY backpacks are the high performance and flexible carrying system, as well as its ultra-lightweight. WATERFLY 40L hiking backpack is a typical example.
Strong adjustable carrying system of this 40L hiking pack can effectively reduce the shoulder pressure and provides you a comfortable bearing according to your needs, while the back metal holder makes the backpack support much harder and fits for your back perfectly. This 40L large capacity pack only weighs 3.7lb./1.58kg, much lighter than the same volume backpacks. In addition, multiple compartments and durable material provide you a better experience while hiking.
All these come at a very affordable price, that's surprisingly low for the features and the quality you get.
Key Attribute: Lightweight & Outstanding Performance
Granite Gear team focus on designing a lightweight pack that has many conveniences of more featured packs while keeping the construction durable and the material weight down.
Crown VC 60 backpack has a Vapor Current suspension system, which features a molded back panel with channels that allow air to circulate from bottom to top, taking advantage of convection to help evaporative cooling. Top loading design features a secure roll-top closure that provides easy access to the main compartment, but there is no zippered outside pockets or hip-belt pockets. Brain and zippered hip-belt pockets are available to purchase separately. The Granite Gear team says this pack can comfortably carry up to 35 pounds, but we recommend the base weight be on the lower side.
Key Attribute: Durable Support & Carrying System
Get it on Amazon for $188.88+
The Circuit pack utilizes a 1.2oz carbon fiber and Delrin suspension hoop in conjunction with a dense internal foam frame and a single aluminum stay to give you excellent back panel support, maximum load control, weight transfer, and pack rigidity without limiting your range of movement. The articulated hip-belt does a stand-out job keeping the weight where you want it. Sweaty hikers beware, the back padding doesn't allow for adequate ventilation in excessive humidity.
ULA Circuit Backpack can be ordered with a 12″ to 18″ adjustable harness system, which works great for kids. In fact, the youngest person ever to backpack all 2,660 miles of the Pacific Crest Trail was carrying a Kids Circuit!
Key Attribute: Lightweight & Comfort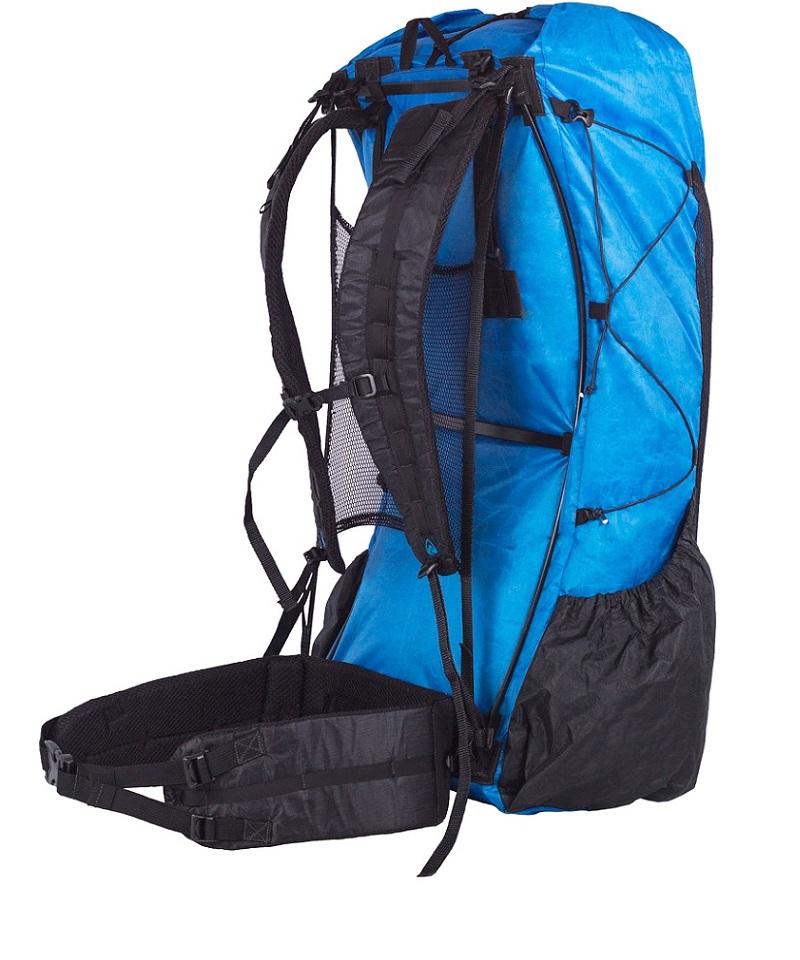 The patented "Flexed Arc" frame of Zpacks creates an air gap against your back for a super comfortable fit, which keeps your back cool and provides a buffer from any lumpy items in your pack. The curve of the frame is adjustable for optimal airflow and fit. No extra padding necessary.
Find our wide scope of sleeping mattress and more. Shop online from helmii.com. Home and appreciate free delivering on furniture orders.
The belt of Zpacks Arc Blast is removable and interchangeable. If you need to reduce weight or share the pack between people, the belt can be swapped out.
Key Attribute: Features & Breathability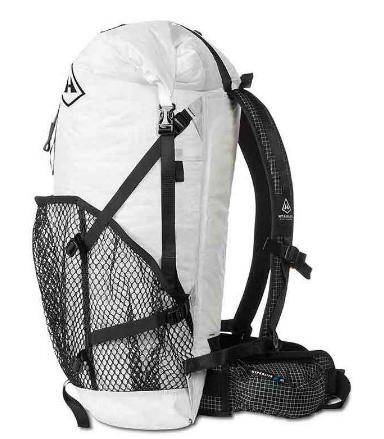 Hyperlite Mountain Gear 3400 Windrider backpack is known for its Compression System, which including roll-top closure system with side compression straps for vertical compression, side compression straps for horizontal compression and top Y-strap compression – designed to secure gear.
Three external mesh pockets make it easy to see what's in your pockets and allow gear to dry faster. The side pockets are highly durable and reinforced, and the mesh outer pocket is a mainstay for ultralight packs, as it allows for more organization without added weight. In addition, the internal frame is removable for outings with lighter loads.
Key Attribute: Appearance & Compression System