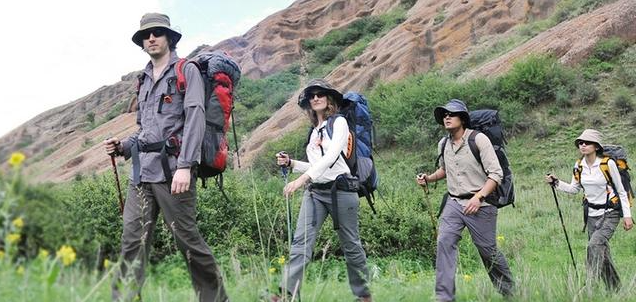 Basic Outdoor Tips for Beginners: Clothing and Essential Gear
Fall probably is the best ideal season for outdoor activates such as climbing. There are less bugs swarming around and have better views. Plus, the panoramic views of changing leaves will make your summit that much more satisfying. Here we summarized some basic outdoor tips for beginners: clothing and essential gear, so you can better prepare for your oncoming wildlife adventure.
1. Outdoor clothing principle
The preparation and wearing of mountaineering clothing are according to different seasons and activities. Generally speaking, two things should be considered: warmth and dryness, which are related to three environmental factors: wind speed, humidity, temperature. The "three-layer clothing method" is the common principle for outdoor clothing, and the three layers are made up of:
Layer 1: Absorption layer – functional underwear
Layer 2: Insulating layer – fleece sweatshirts
Layer 3: Outer layer – softshell jackets and pants
In addition, the body's center of gravity (referring to the torso and head) and the extremities (hands and feet) need to be specially protected so that they can be adapted in line with weather condition.
2. Essential gear – Backpack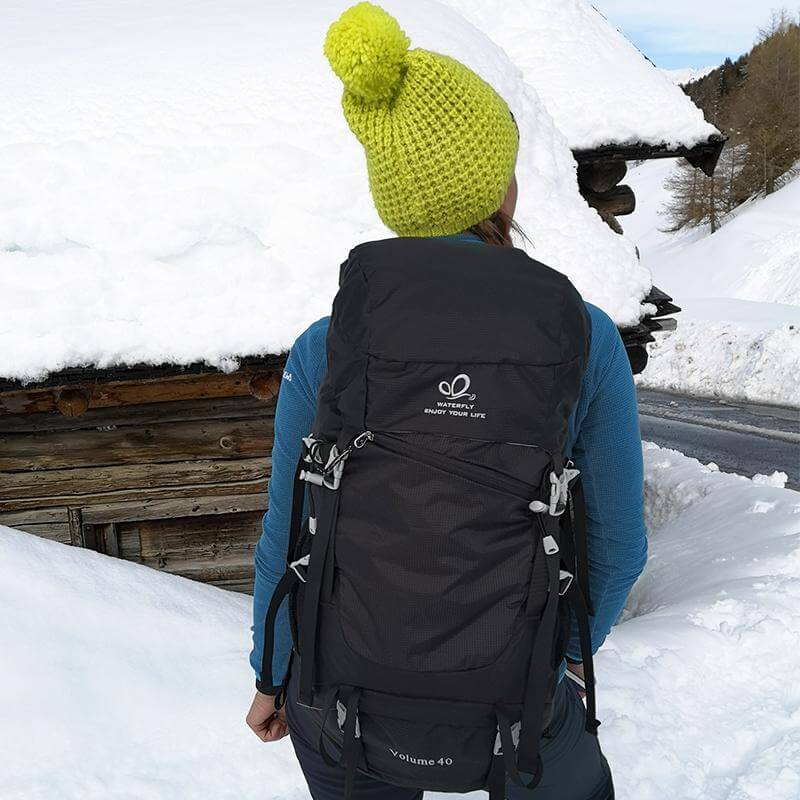 Backpacks come in a wide variety of styles and sizes. If it is a day trip for outdoor hiking or fitness, as long as you can fit the day's necessaries, you generally need a backpack of about 20L. If you want to go camping in the wild place, you will have a lot of things to pack up. Generally, you need a backpack of 40L to 60L or more. Of course, this also depends on the amount of materials you plan to carry on during your outdoor trip. The comfort of the backpack should be considered from the principle of load-bearing, namely: stability, gravity transmission, and fit.
How to pack your backpack for outdoor:
1) Place heavy items close to the back (tents, stoves, etc.)
2) Put emergency supplies on top (headlights, first aid kits)
3) Place commonly used items on top (food, clothes, etc.)
4) Try to not hang on too much equipment outside the bag.
Hiking boots offer a great balance between weight, water protection, blister prevention, comfort, durability, and traction for those who need stable and protective trail footwear.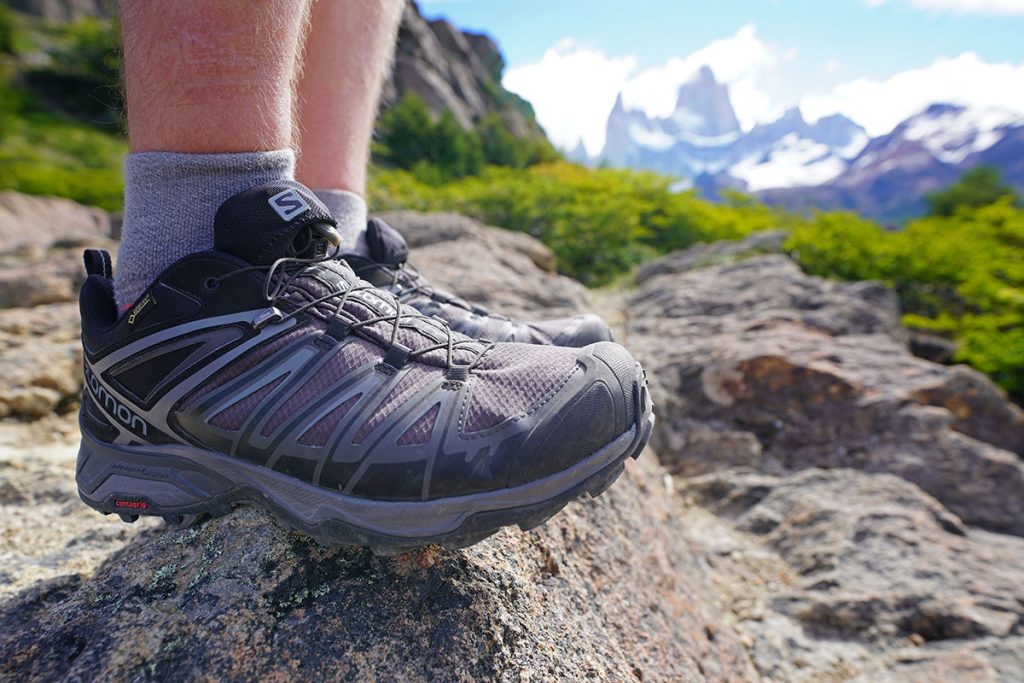 Hiking shoes can generally be divided into three types. Different types have different characteristics. Low-top shoes: this kind of shoes is suitable for day hiking and fastpacking. Lightweight boots: the Lightweight bootsis light in weight, has a wide range of applications, and is suitable for various activities. Heavyweight boots: these boots are made for professional hiking and bushwalking. The heavyweight boots are suitable for rugged terrain or hauling a large load.
Hiking shoes buying advice
1) Choose your shoes according to outdoor plan and the trail conditions
2) Bring your own suitable socks when trying on.
3) Test the shoes are slightly larger than the feet.
4) Take a walk after the shoelaces are tightened to ensure a good fit.
Trekking poles can add a lot of stability and comfort to your hike. They help provide stability on difficult terrain or while fording rivers, reduce impact on your knees, and some hikers even use trekking poles to pitch ultralight tents. We listed some tips for handling a pair of trekking poles for your reference: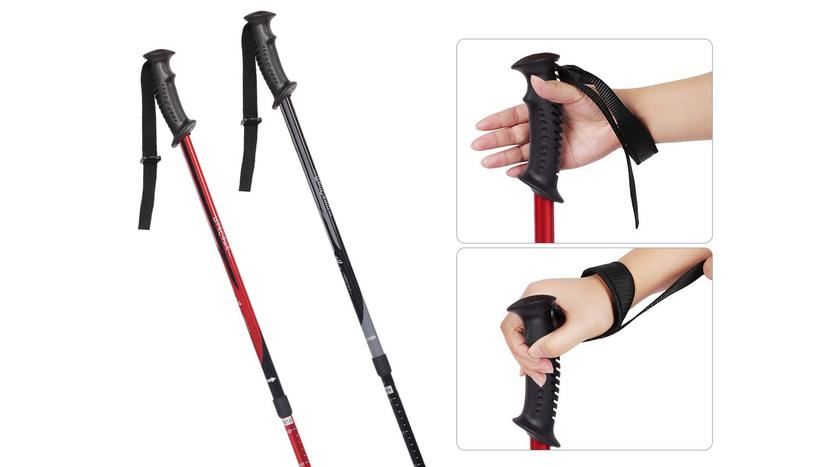 You should always carefully check the knobs and other parts before use. Stand upright with the elbow joint at 90° to hold the stick, and the length should be such that the tip of the stick touches the ground. Don't hold the stick too tight, put on the wrist strap and place the hand easily on the handle, so that you can share the weight of the body well. Last, when not in use, shrink the walking stick to the shortest and put in bag to avoid hurting people.
5. Maintenance of your outdoor gear
Good outdoor gear maintenance habits save you money and keep things out of landfills. It's important to keep all of your outdoor gear in good condition, not only the pricey waterproof outerwear layers and hiking boots. While each product has its own methods of care, here are a few basic guidelines to be a gear cleaning master: Thoroughly wash and clean everything before you put it away. Allow your gear to dry before stashing it in your gear closet. Keep everything in a cool, dry area. Remove the batteries from electronic devices to keep them from leaking or dying out. By the way, it is not a good idea to borrow or share outdoor gear as you want to make sure you know they are in good condition.
No matter you are planning a one-day or multi-day activity, for safety reason, you also should put some other essential equipment, which listed below, in your backpack for emergencies.
1) Navigation equipment (smartphone, GPS, topographic map and compass)
2) First aid kits (with medicines and equipment according to the type of activity)
3) Large size water bottle or water purification equipment
4) Extra clothing (mainly windbreaker, jacket or warm clothing),
5) Knives (light and versatile)
6) Headlights and lighting (headlights, camp lights, flashlights, equipped with additional batteries)
7) Rain gear (rain cover, raincoat or umbrella)
8) Large garbage bags and waterproof bags
Got any tips or advise for your next outdoor adventure? Let us know in the comments below!