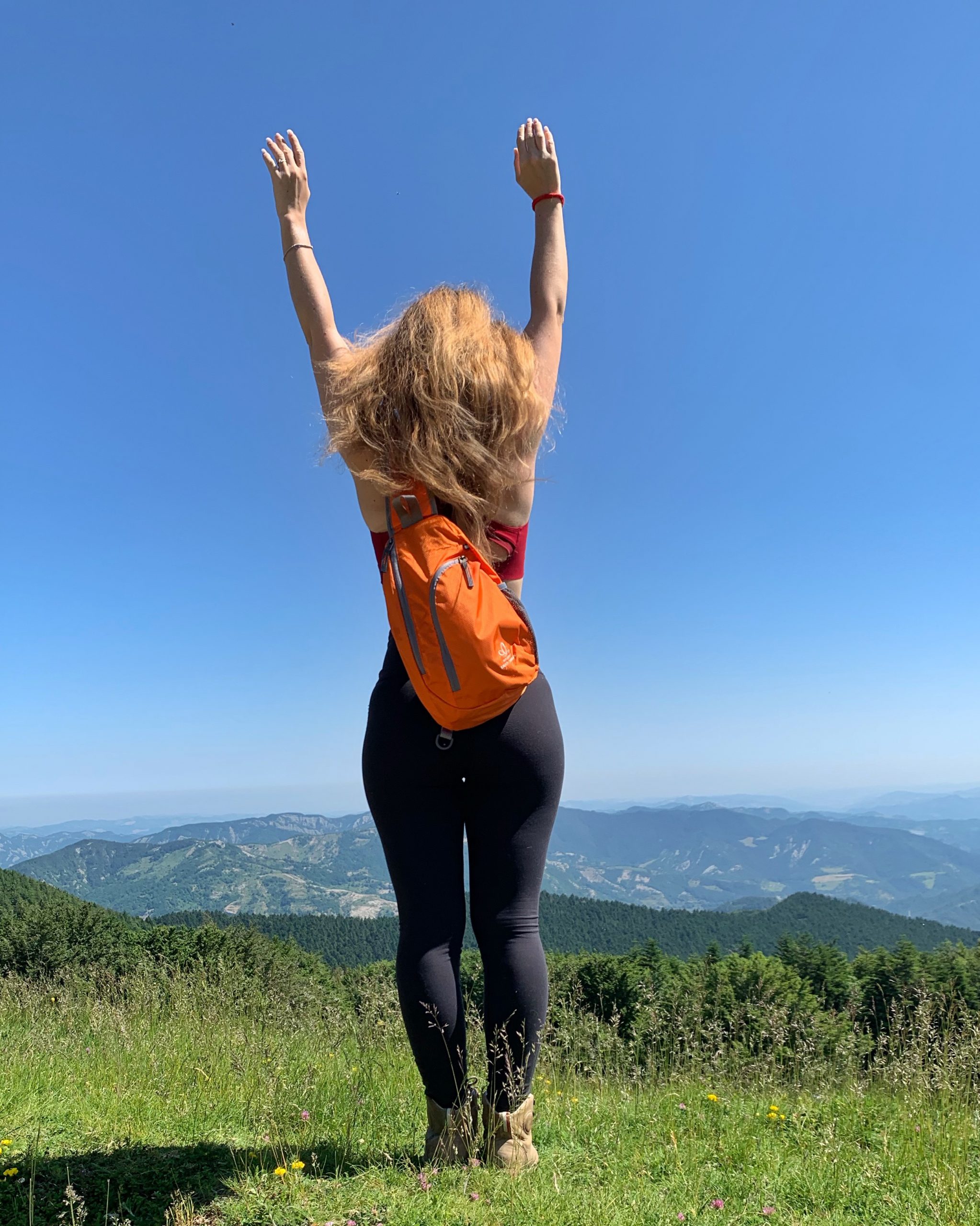 Top 5 sling bags for travel
Sling backpacks are well-suited for trendy travelers, surf dudes, sun worshipers, and mountain climbers alike. Slinging your stuff over your shoulder has never been easier, and there are plenty of crossbody backpacks out there for you to choose from. Here's what you need to know:
The Benefits of a Sling Backpack
Though a sling backpack will dramatically reduce the amount of useable storage space available compared to a standard backpack, it will still offer you a sleek, chic, and useful way to carry your belongings.
Sling packs allow you to keep your hands free and give you the option to wear it either across your body or close to your chest. You can adjust the shoulder strap to find your perfect setting, and padded and breathable back panels will prevent you from getting hot and sweaty.
The Best Sling Backpacks for Travel
Waterfly Chest Sling Backpack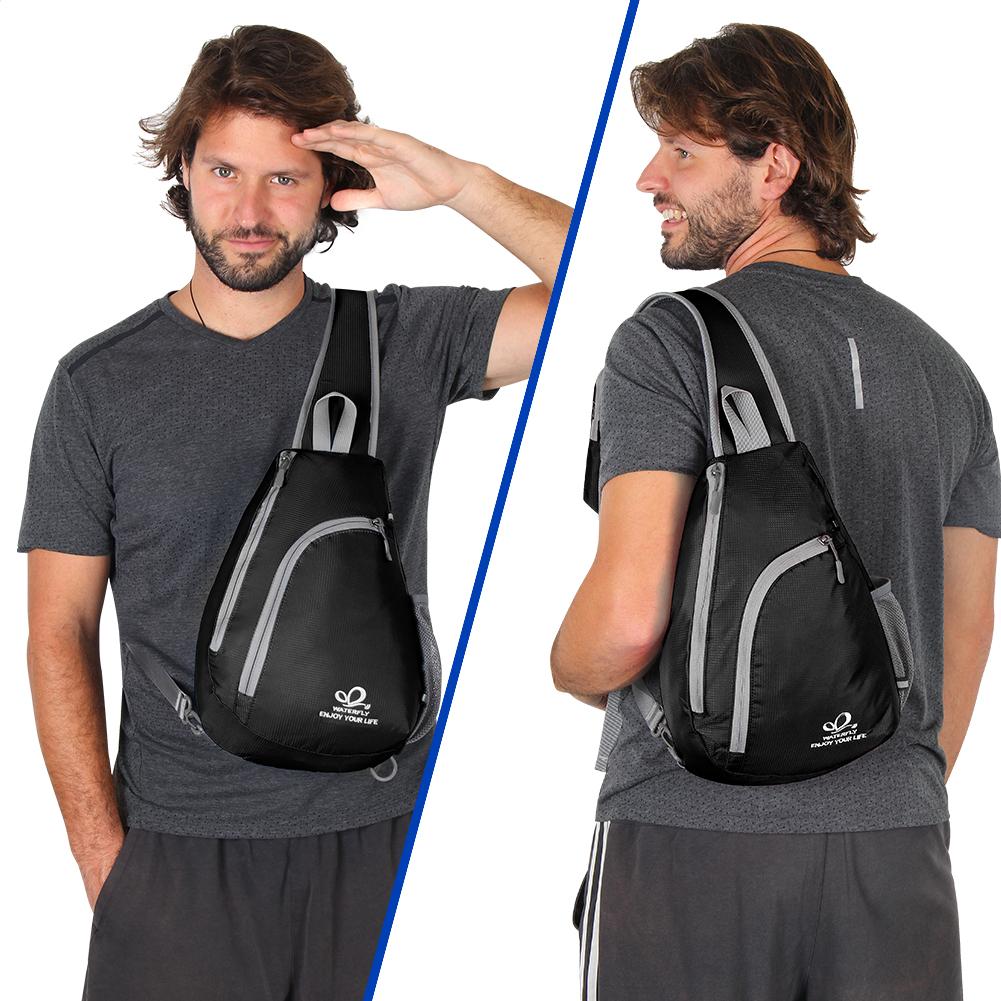 With a sleek and straightforward design, this ultra-lightweight sling backpack looks great and will handle all your daily commuting or vacationing essentials. Made from soft, water-resistant nylon, this sling has a 10-liter capacity and plenty of extra pockets.
The main compartment is large enough to comfortably transport your iPad or a magazine, while the extra key rack, card pouch, wallet pouch, notebook pouch, and 2 pen pouches will keep all your gear safe and organized on the move. For super easy hydration on packed trains, long walks, or anywhere else, the side mesh pockets will keep your water bottle close at hand.
Your shoulder strap can be adjusted to fit any size or shape, and can be moved from 23.6" to 43.3". On the strap itself, there is a useful little pouch that will keep your phone safe and accessible.
Osprey Packs Daylite Shoulder Sling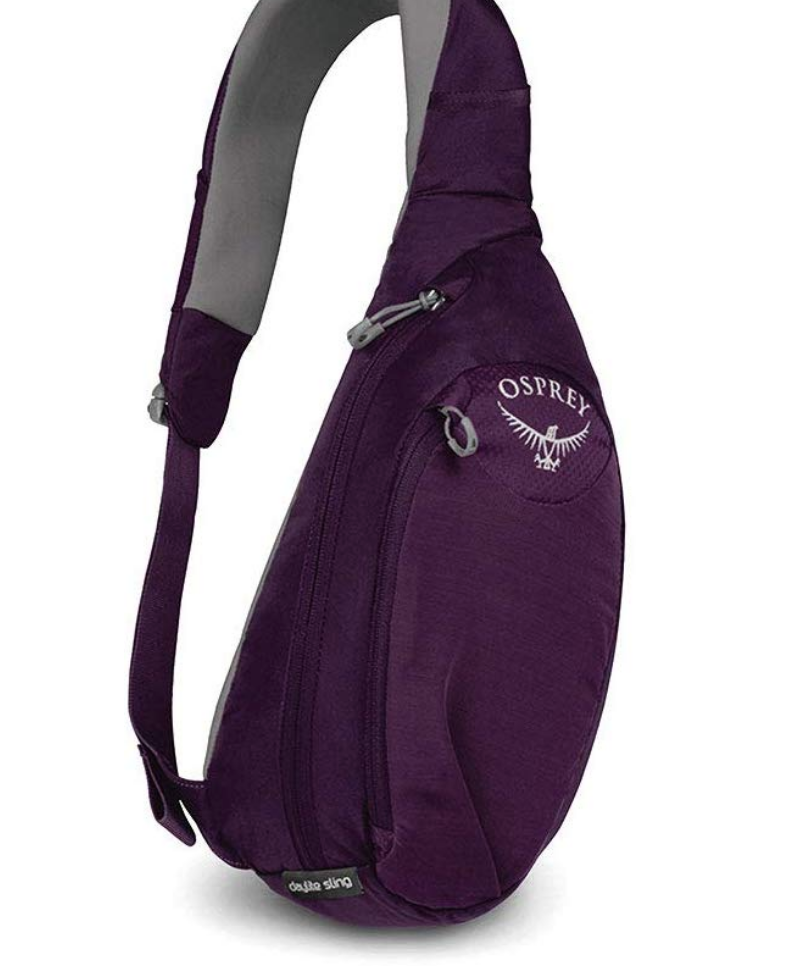 Made by one of the world's most reputable luggage brands, the Daylite Sling from Osprey is perfect for your daily commute, days out, or trip to the beach. Small enough to be easy to carry yet roomy enough to hold everything you need, this is an outstanding quality sling pack.
This pack is made from high-quality, ripstop nylon and features Osprey's soft and breathable NeoSpacer™ mesh material on the shoulder strap for superior comfort. The Daylite promises to be water-resistant and extremely comfortable to carry, including a key clip and front zippered mesh pocket for storing smaller items.
Leaper Retro Sling Bag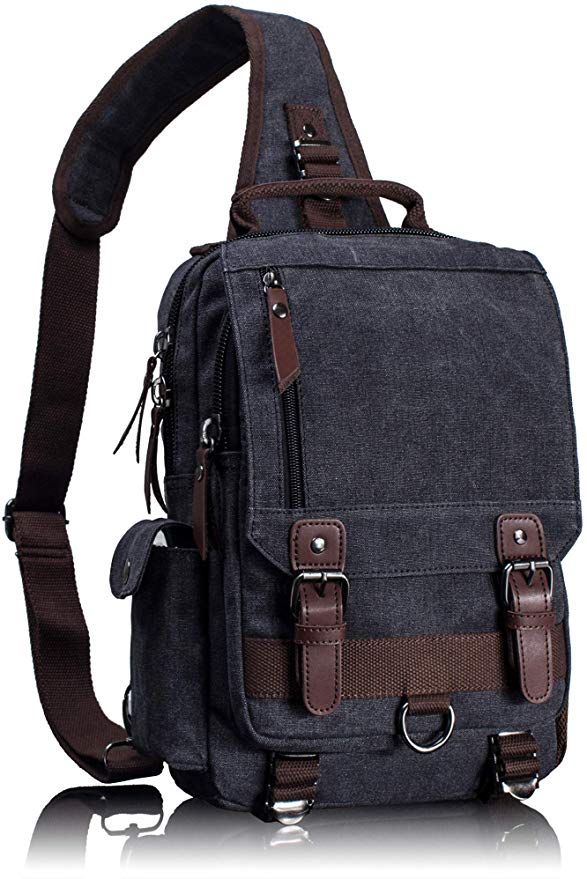 Made from soft and washable canvas with accents of elegant-looking PU leather, this messenger sling bag has a retro look perfect for festivals, vacations, and those who like to stand out from the crowd.
Big enough to comfortably hold a slim laptop up to 13", this may not be the largest bag on the market, but it is still a funky, practical alternative to a traditional backpack or tote. It also has additional straps so you can carry this bag by either the hand handle or the adjustable shoulder strap.
There is plenty of space in this medium-sized slingback: you get a zipper pocket in the front flap, 2 side pockets, and a main compartment with further inner pockets. You'll find enough room to keep your laptop, iPhone, wallet, snacks, drinks, and other essentials all in 1 place.
KAVU Rope Bag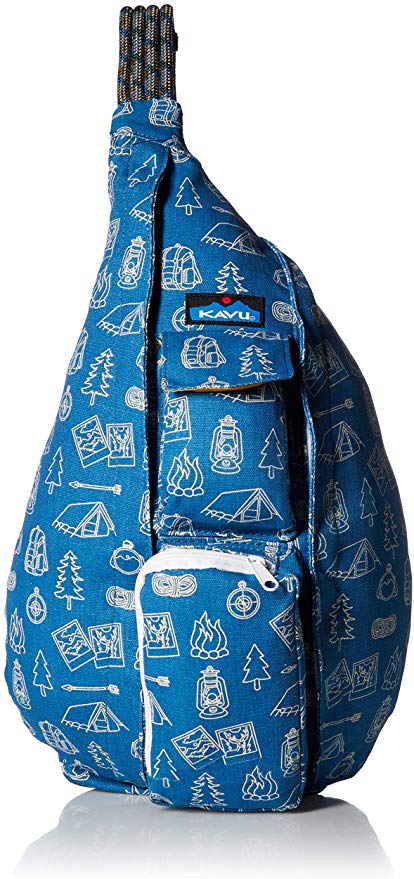 Sitting somewhere between a practical backpack and a fashionable travel purse, the KAVU Rope Bag is a firm favorite with many overseas adventurers and festival-goers. Perfect for use in urban environments where space is limited and security is tight, the Rope Pack comes in a variety of designs.
There is a single wide strap to help distribute weight evenly, while the bag itself can be slung right- or left-facing so you can switch shoulders if you need. You can also adjust the length of the strap to find your perfect fit.
The 2 main zippered pockets have plenty of space to hold an iPad, travel camera, wallet, water bottle, and other everyday essentials, while the smaller exterior pockets are just right for your phone, keys, or chapstick.
NeatPack Canvas Sling Bag and Urban Travel Backpack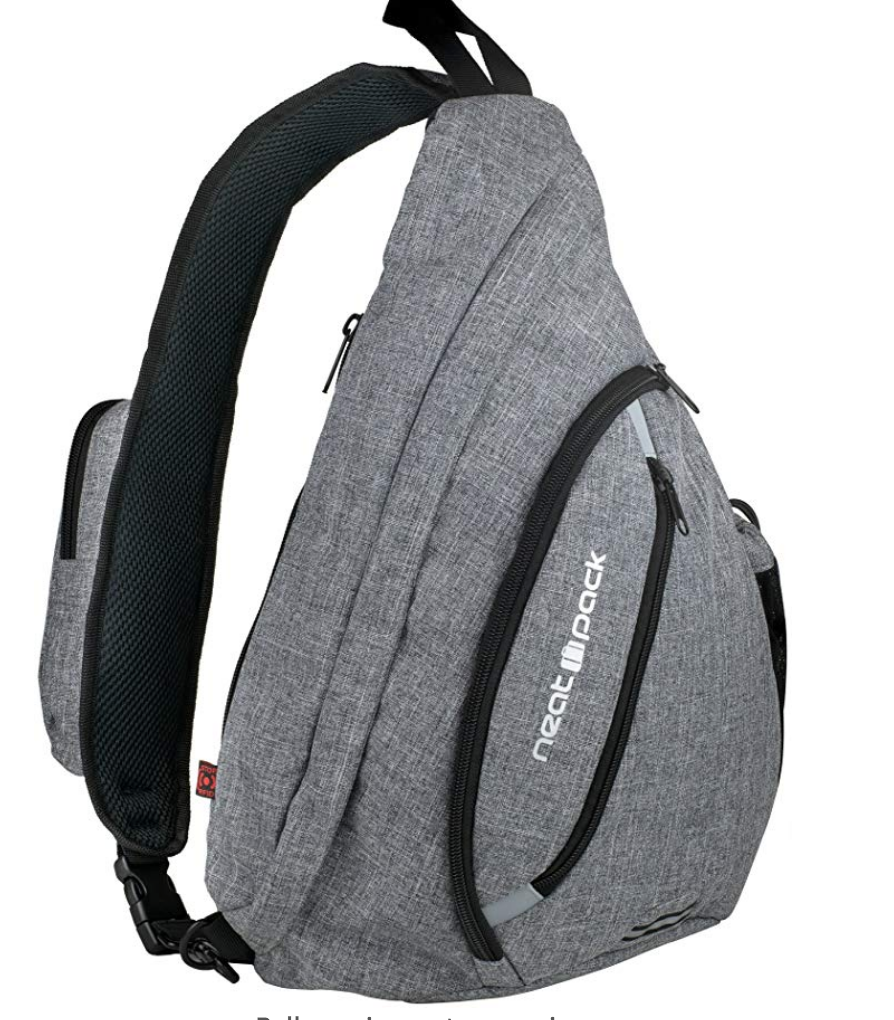 With a ton of compartments to stow your stuff, this sling backpack also comes with an RFID-blocking anti-theft pocket for your most vulnerable valuables. Made of water-resistant polyester canvas and constructed using top-quality zippers and durable straps, this budget backpack offers a lot of bang for your buck.
Ergonomically designed for comfort, the NeatPack bag can be slung over either shoulder or worn across your chest to keep it safe from thieves. With a convenient front cellphone pocket and separate headphone access, you can easily get to everything you need while on the go. The padded, breathable strap helps keep the bag comfortable and lightweight wherever you are.