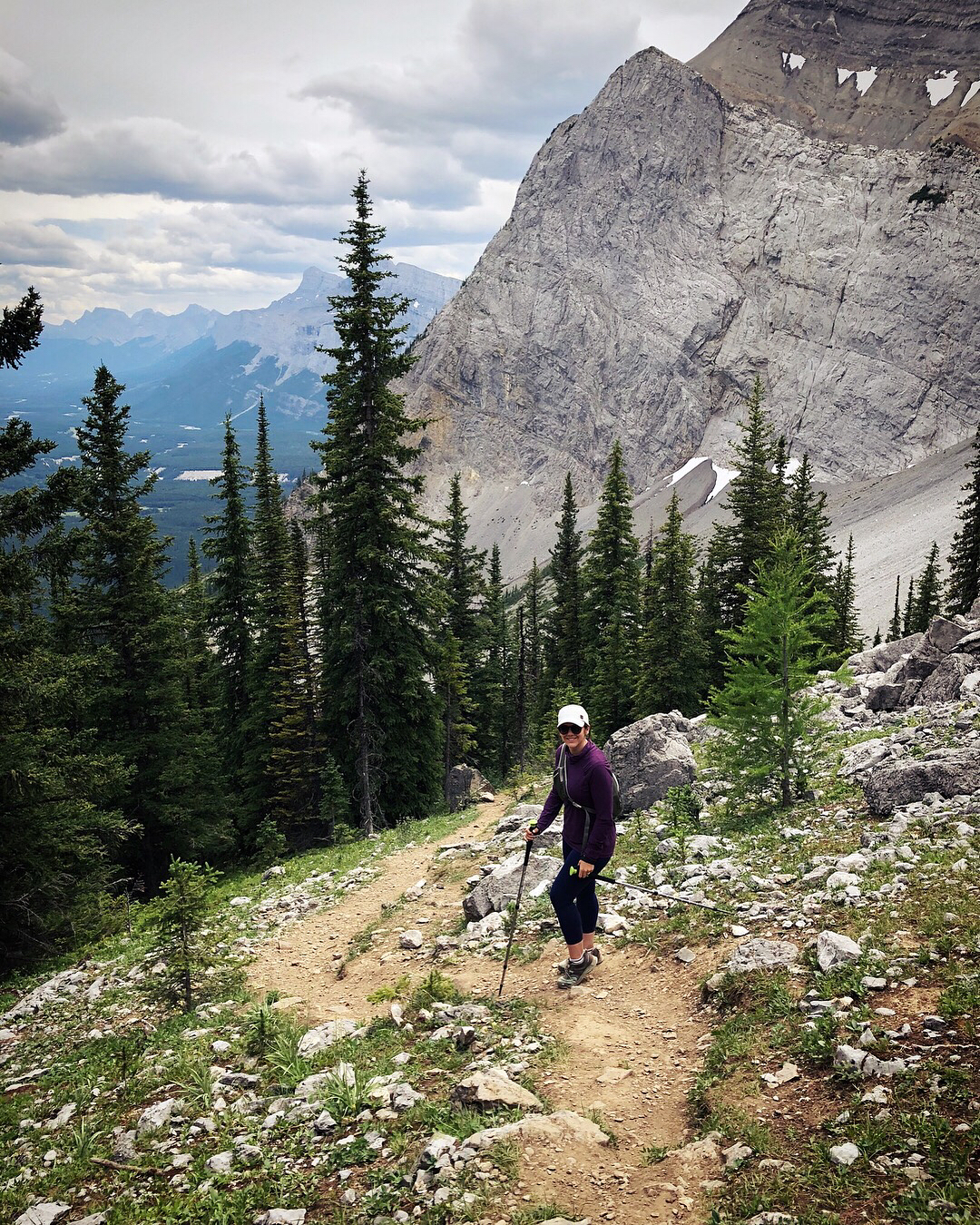 The Best Four Backpacks for Outdoor
What running backpack should I buy for outdoor activity
When it comes to choosing a backpack for running, the options are endless, depending on your need. If it's a ultramarathon, you'll want a minimalist vest to carry gels, fluids and snacks. If you're planning on adding a run commute or two to your weekly mileage, you'll probably want something more substantial to carry all the essentials.
Three parts of  choosing the best running backpack:
How much do you need to carry with you? If you're run-commuting, you're going to need to carry work clothes, toiletries and other essentials. Whereas if you're racing, you probably want to carry only the absolute bare necessities. A capacity of around 20 litres is a good starting point if you need to carry a fair amount of kit, whereas if you're aiming to stay light and fast, look for packs of around 10L and under.
In a nutshell, you'll want to look at the straps of the bag – you'll need one with shoulder, chest and waist straps in order to run comfortably. The shoulder straps should be padded and wide enough to distribute weight evenly (thin straps often dig in and rub), the chest strap should be able to be moved up and down (especially important for female runners) and all the straps need to be adjustable.
TOUGH, WATER RESISTANT FABRIC
There's no point carrying a change of clothes if they're going to be a soggy mess by the time you reach your destination. Look for fabric that is at least water resistant and will keep out the worst of the rain if the weather turns. The fabric should also be tough, with reinforced seams and the ability to withstand carrying heavier loads or being slung on hard or rough surfaces such as your car boot. For extra comfort, wicking fabric at the back of the pack will help moisture evaporate and reduce the risk of heat, irritation and rubbing.
Four styles of backpacks from waterfly:
WATERFLY Packable Daypack with 20L Capacity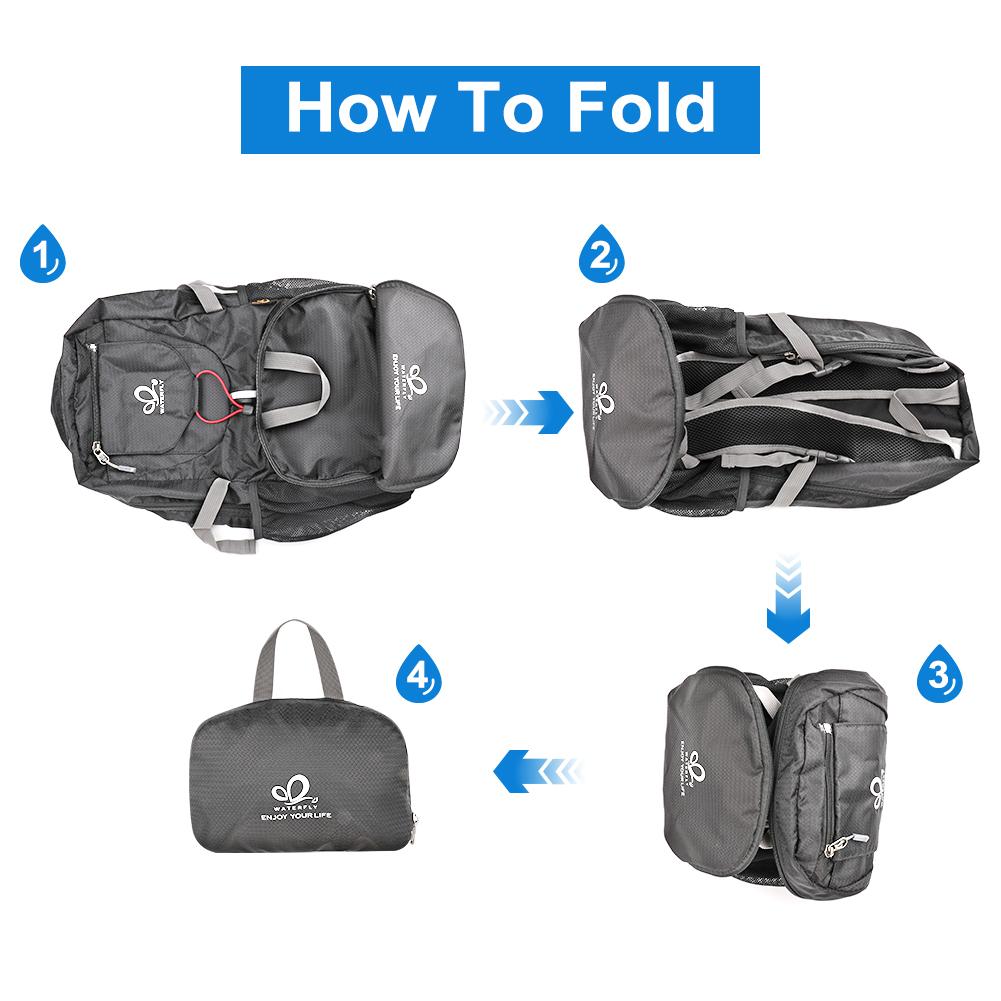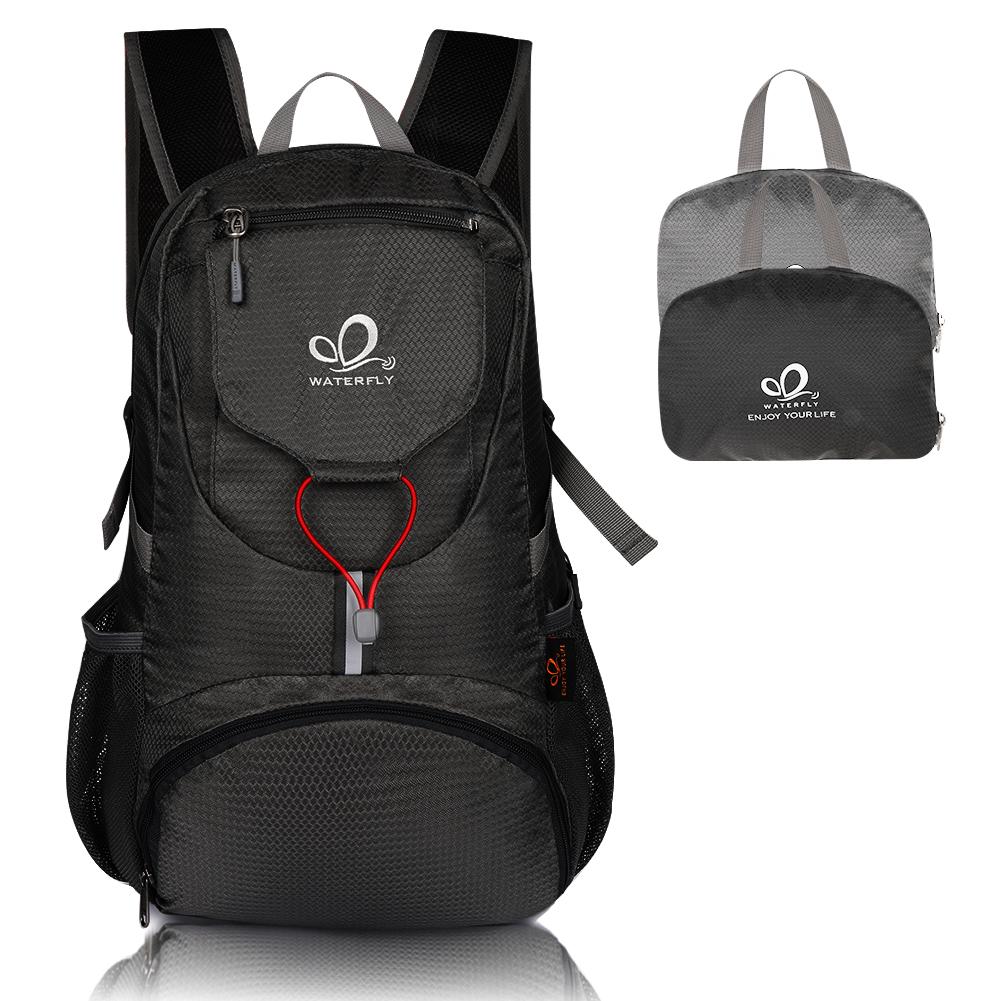 A great product to invest in. This Waterfly Packable Backpack Daypack is lightweight, durable, foldable, water and tear resistant. You will definitely need it if you need an extra bag later on your travel or hiking. As it is foldable, you can store it anywhere and it even will just occupy a very small space at your check-in luggage or even to your carry-on luggage. It has a lot of compartments where you can store your personal things.I will definitely recommend this bag to my friends
Feature
20L capacity bag fits 15" laptop
6 compartments to organize your items well
Foldable & lightweight design for space-saving
Top zipper pocket in 2 colors available
Details
Daypack Material: water-resistant polyester surface
Daypack Volume: 20L
Daypack Access: top zipper
Daypack Claimed Weight: 290g
    WATERFLY Packable Backpack 3 in 1 Pack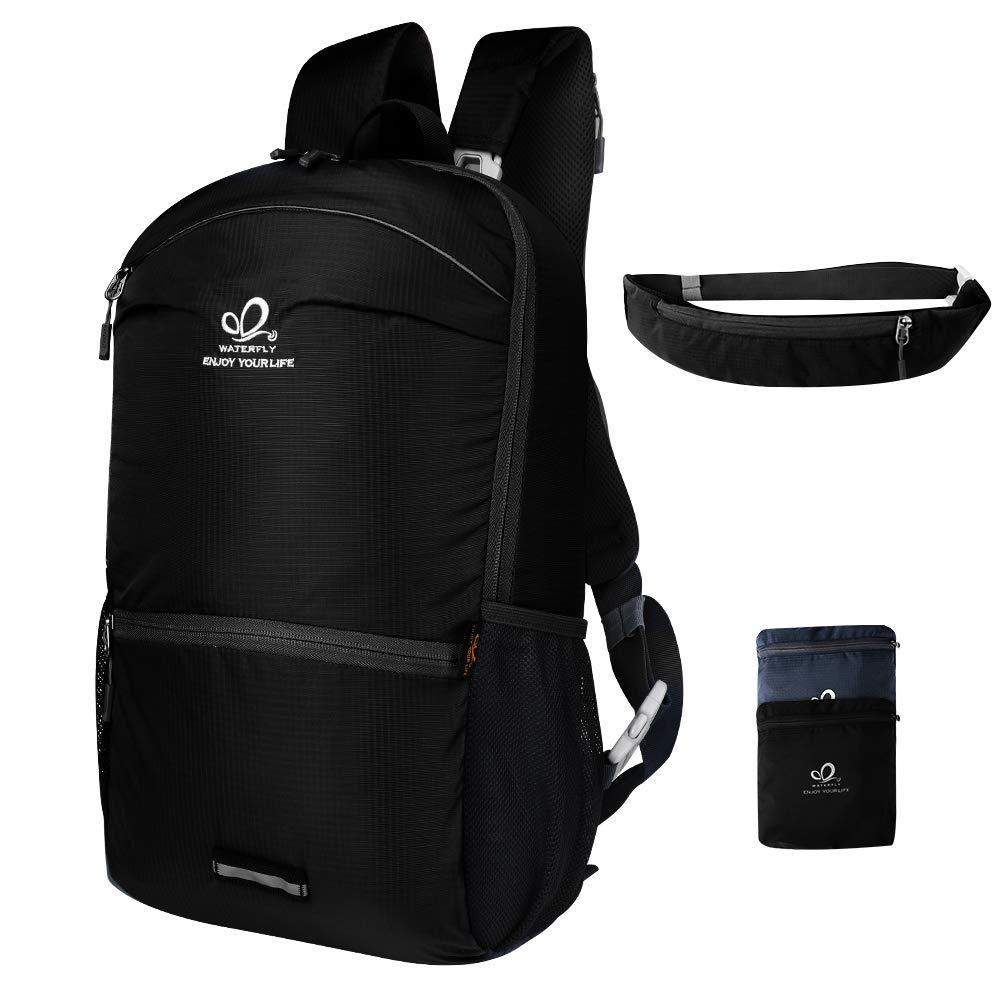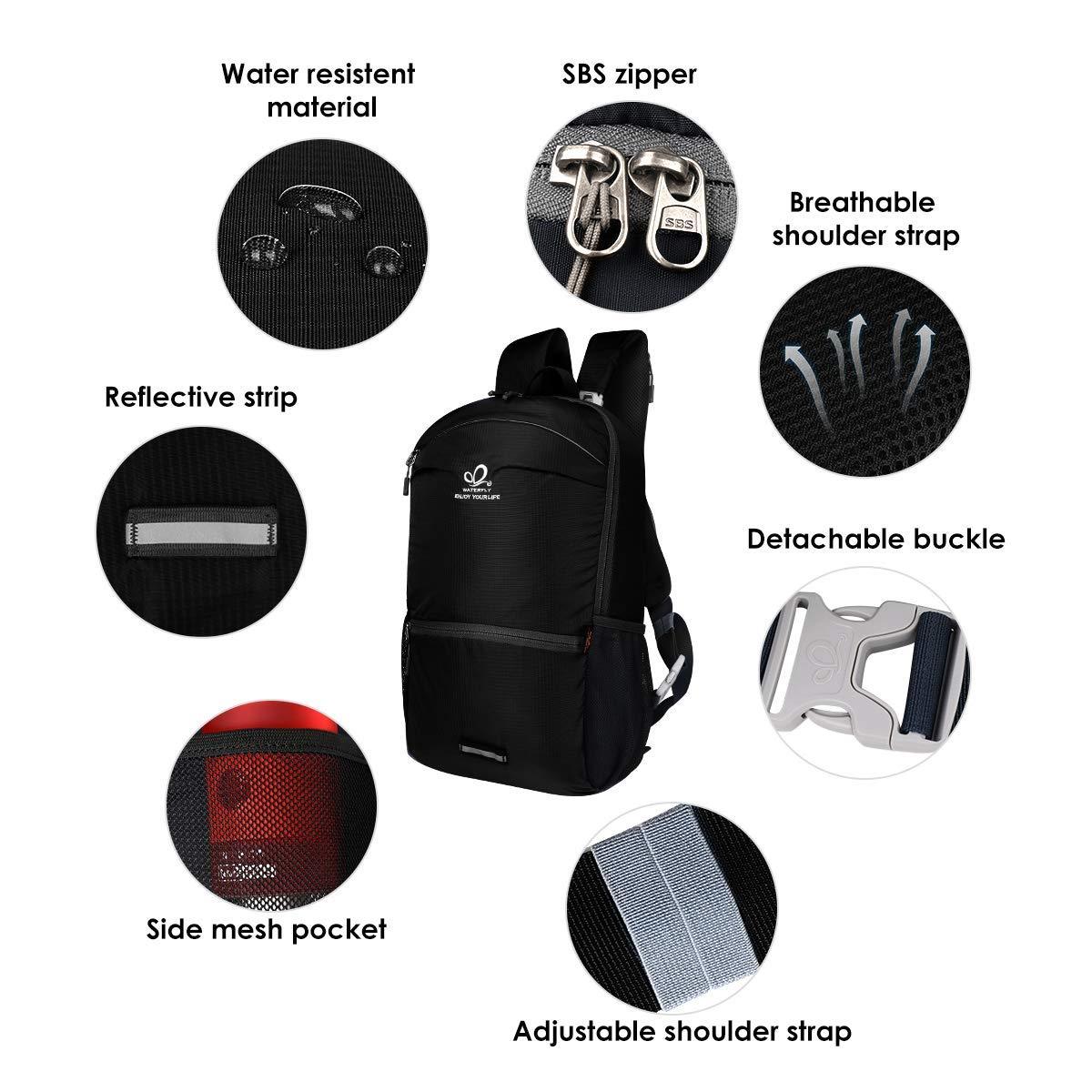 Foldable design for saving space
6 compartments to organize your items well
3 in 1 multi-functional bag can be used as the backpack, sling bag, fanny pack
32L Large capacity for storing your necessities
Details
Backpack Material: water-resistant polyester surface
Backpack Volume: 32L
Backpack Weight: 0.93lb. / 420g
     WATERFLY Foldable Backpack 4 in 1 Pack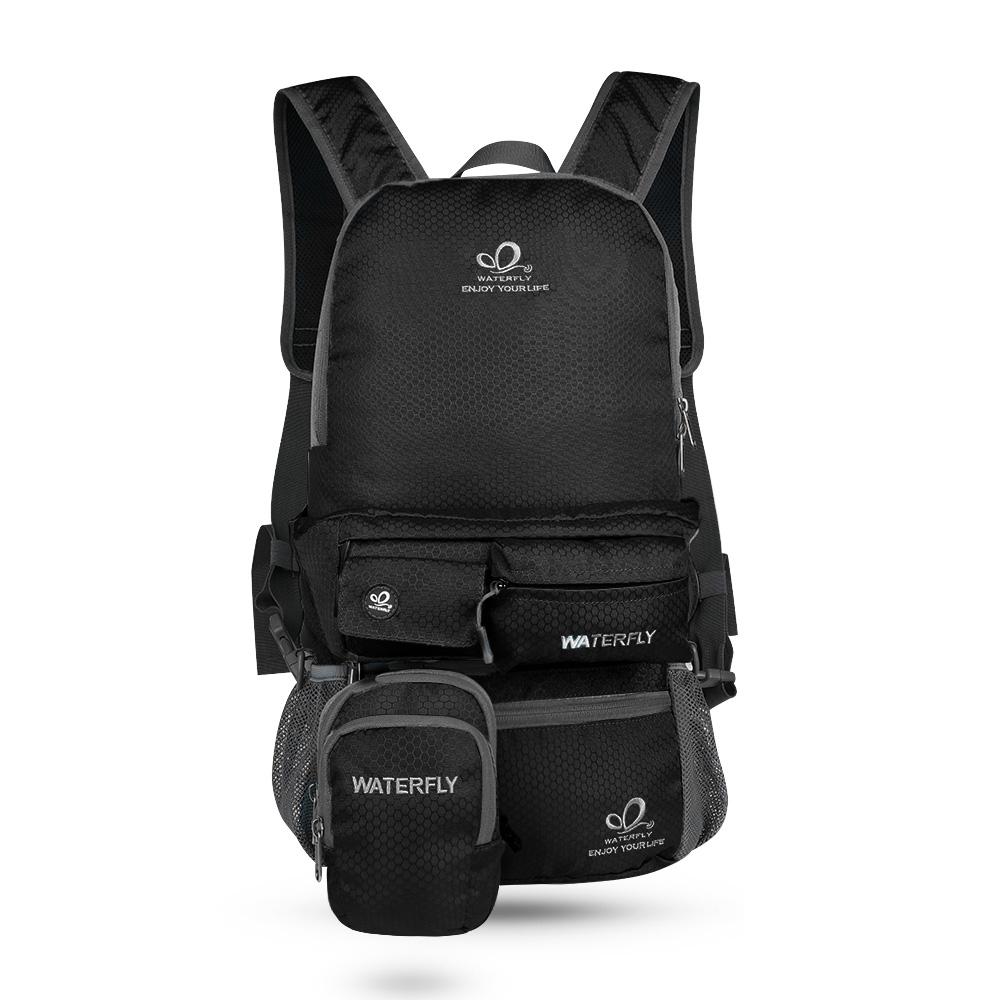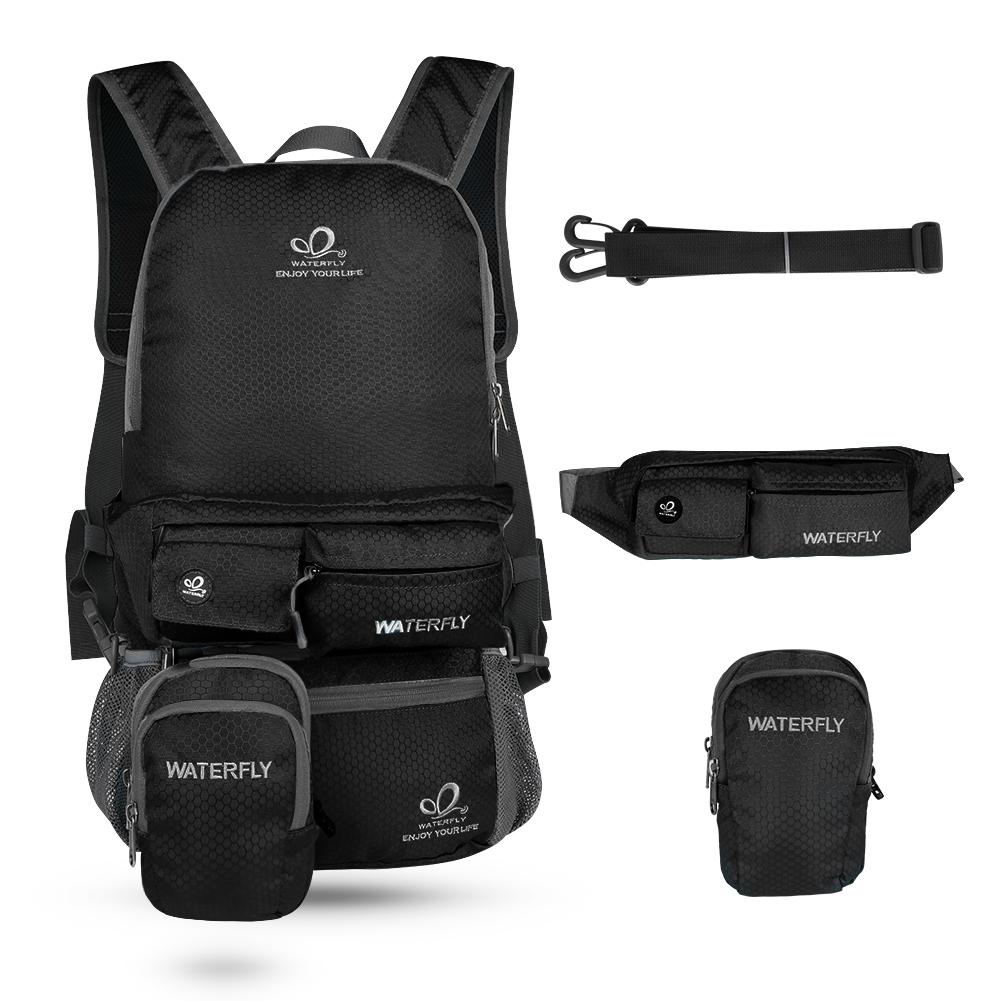 This backpack is very well designed. I was curious if it would fit well but I must say though this is an awesome hiking pack. The package is small which makes it great for travel, however, it can hold quite a bit of stuff fairly easy as there are many pockets. It has lots of compartments and zippers to separate your things which is awesome. The build quality is pretty solid and hopefully, it will last for long time. The detachable waste bag is a great add-on that allows me to take only my most important items and leave the rest of the backpack. I think it is a good value for the money.
Feature
Foldable bag as a true space saver
6 compartments for storing your items separately
4 in 1 bag includes the backpack, shoulder bag, attached fanny pack, and arm/leg bag  20L suitable capacity for holding your necessities
Details
Backpack Material: water-resistant polyester surface
Backpack Volume: 20L
Backpack Weight: 590g
WATERFLY 40L Foldable Hiking Backpack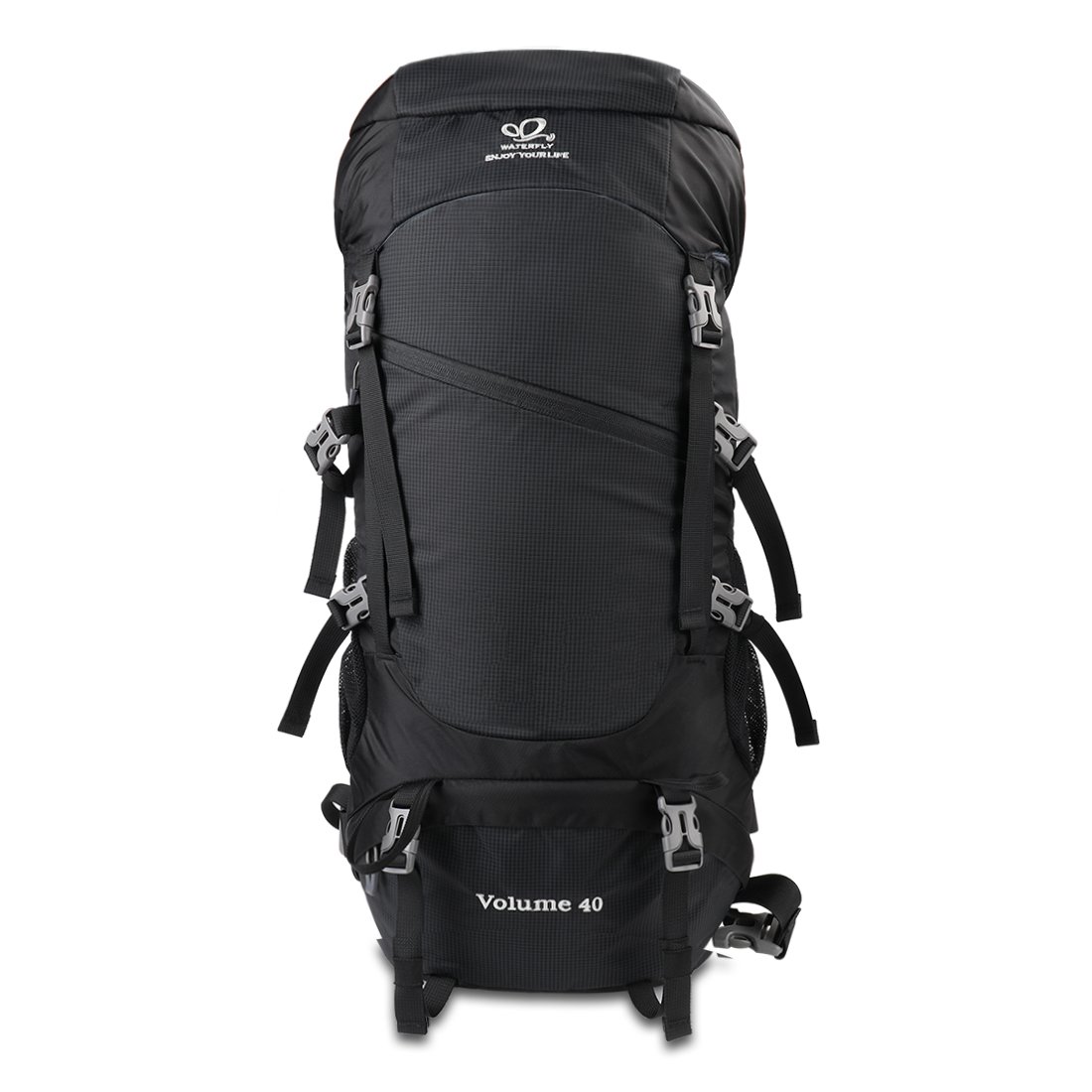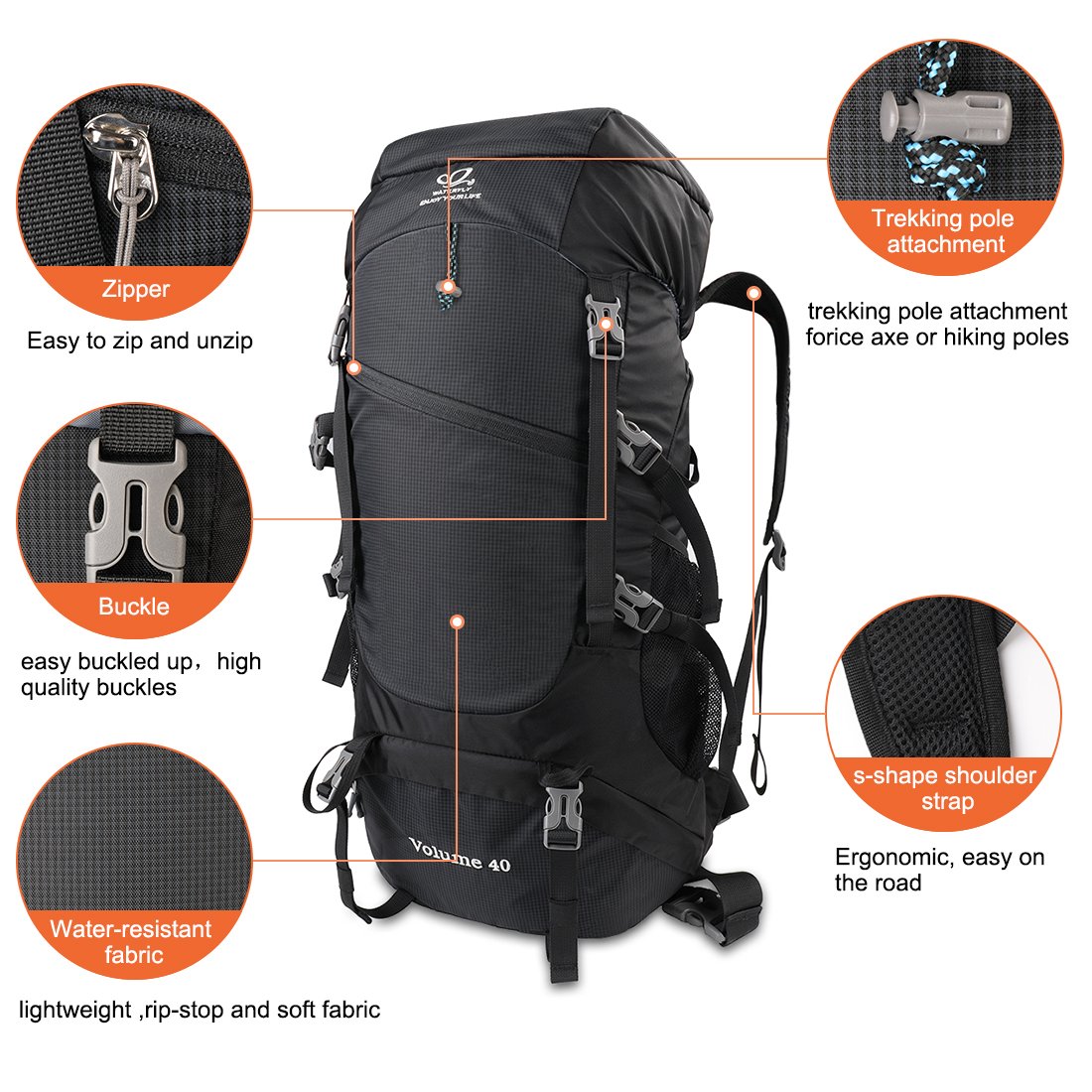 I was surprised by the way it arrived that I had received the right size backpack, It was collapsed into a small bag that once you unzip it and folded it out it became full size. Good amount of zippers to store stuff, and loops to connect Carabiner clips onto. Two sets of adjustable straps to attach a sleeping mat and a tent onto the backpack. If you're using this backpack for long-distance hikes it could become a bit uncomfortable with no solid backing. I carry a bear vault and need to find a new way to carry it outside of the backpack because it becomes too uncomfortable for your back with it inside. I do have plenty of enough room for a sleeping bag at the bottom + any other gear needed for backpacking.
Features:
40L Large Capacity
Ultra-light & Portable
Separate Bottom Pocket
Multi-Functional Backpack
Material: Nylon
Capacity: 40L
Size: 11.8 x 7.9 x 24.8 inches / 30 x 20 x 63cm
Weight: 1.6lb. / 730g
Package included:  1 x WATERFLY Backpack