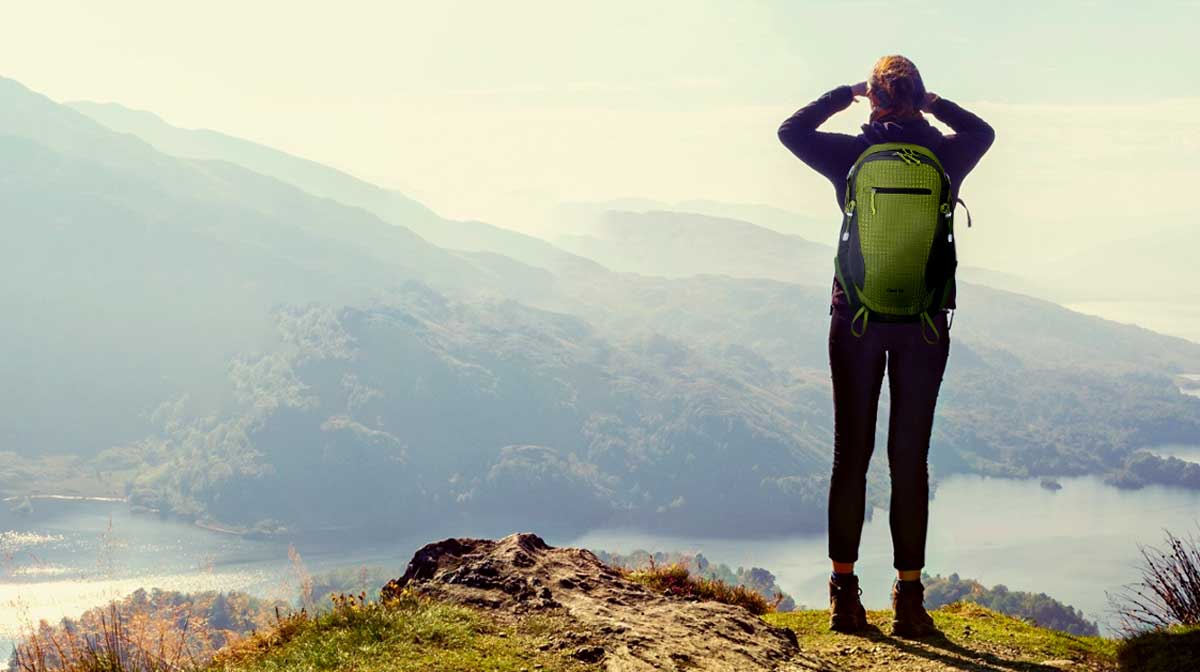 Miss Prime Day? Hiking Backpack Deal Begins on This Week!
Amazon Prime Day 2018 has been over, but there are some products still on the sale for a super cheap price. If you missed it or just thought the deals were a little disappointing, you'll be interested in this post~ WATERFLY hiking backpack deals begins on this week!
Hiking backpack is one of the very first essential gears for any hiking or traveling. A good hiking backpack will bear heavy loads while being comfortable, keep supplies in easy reach and protect your stuff against the elements. That's pretty much it. So here let's see what's special about WATERFLY hiking backpacks.
WATERFLY 40L Large Capacity Backpack
WATERFLY promotes 2 backpacks with 40L capacity in this deal. The black one is designed for backcountry adventure seekers, with high resiliency EVA back panel and mesh pad, it is breathable and comfortable to wear; meanwhile, the reflective strips make you visible in the dark and effectively ensure your safety at night.
The blue one is special for its suspended mesh back panel, which provides superlative airflow, keeping you cool and dry even on hot days; while the multiple pockets and compartments are great to keep your belongings organized on the trail.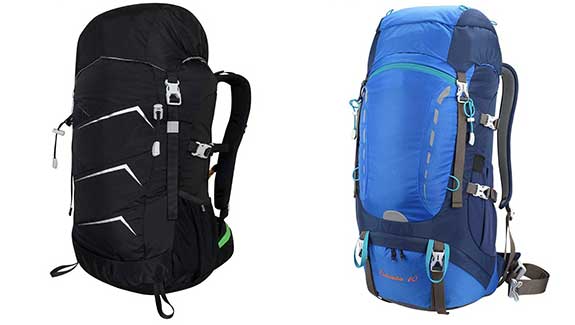 WATERFLY 30L Lightweight Backpack
The 30L hiking backpacks come in 5 colors of 2 designs. The black one and green one are of the same design, with the construction of curving metal arcs and mesh-covered back contact, matches with padded shoulder straps and waist belts, it can transfer the shoulder pressure to the hips and legs, efficiently reduce back and shoulder burden, ideal for long time trekking; while the net weight is only 2.6lb./1.20kg, which can be carried easily with more items for long time journey. helmii.com.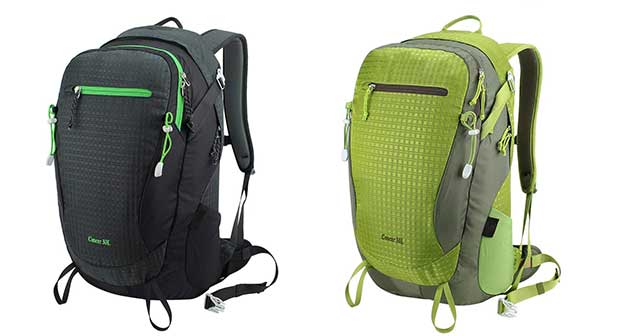 The blue, pink and red ones are of the same design, the breathable padded panel, safe reflective strip on the front and multiple compartments with 3L water bladder pockets make it comfortable, durable and practical to use.
What are you waiting for? It is time to pick a lightweight and roomy backpack for your journey! Click the following links to get WATERFLY hiking backpack with best deals!
WATERFLY 40L hiking backpack in black: 15% OFF from 00:00 PST on July 23th to 23:55 PST on August 6th
WATERFLY 40L hiking backpack in blue: 15% OFF from 00:00 PST on July 23th to 23:55 PST on August 6th
WATERFLY 30L hiking backpack in black: 15% OFF from 00:00 PST on July 23th to 23:55 PST on August 6th
WATERFLY 30L hiking backpack in green: 20% OFF from 00:00 PST on July 23th to 23:55 PST on August 6th
WATERFLY 30L hiking backpack in blue: 17% OFF from 00:00 PST on July 23th to 23:55 PST on August 6th
WATERFLY 30L hiking backpack in pink: 20% OFF from 00:00 PST on July 23th to 23:55 PST on August 6th
WATERFLY 30L hiking backpack in red: 20% OFF from 00:00 PST on July 23th to 23:55 PST on August 6th