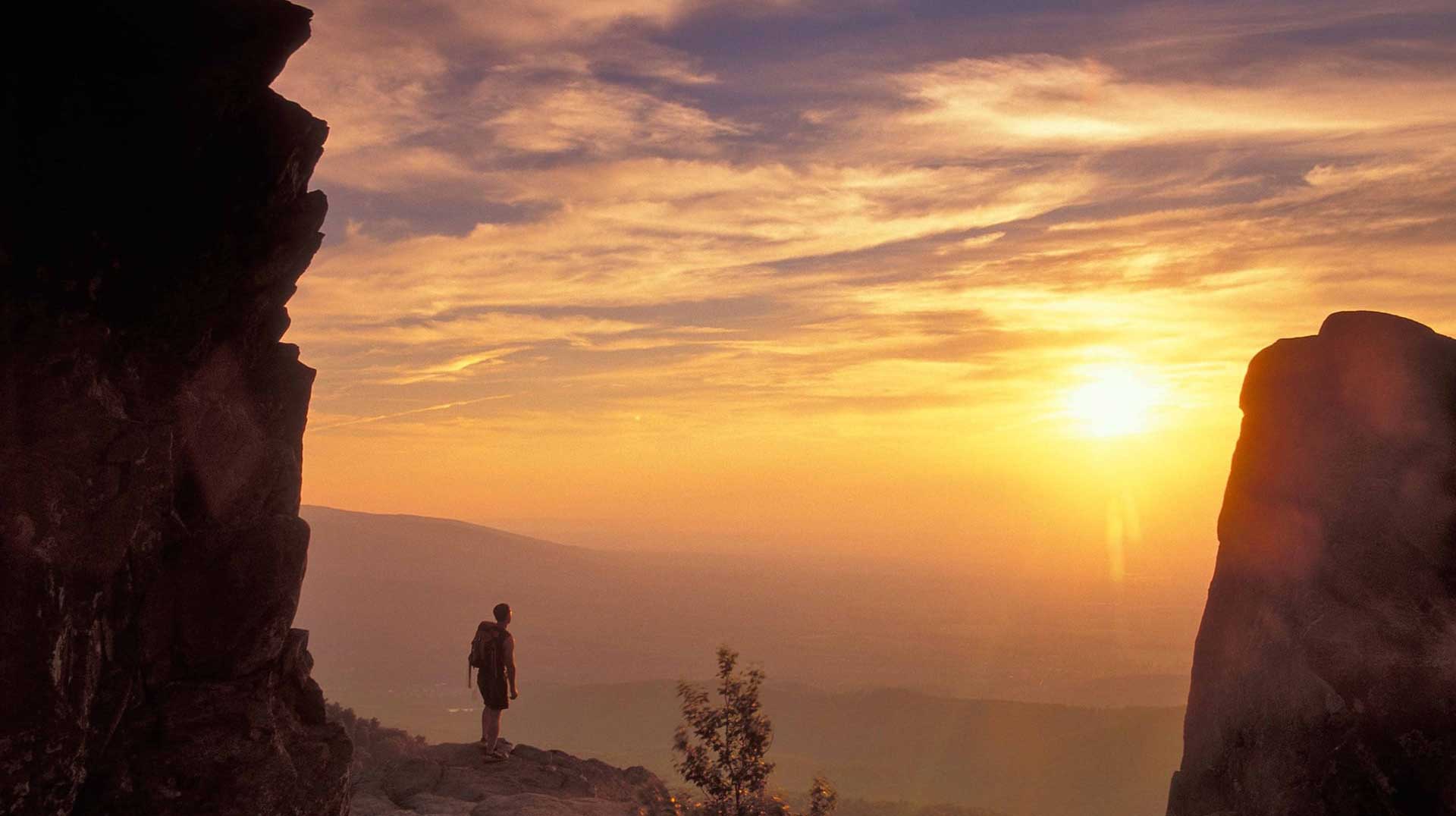 Top 8 Hiking Routes in North America
There is no doubt that hiking is the best way to feel and close to nature, and a lot of best hikes are in North America, so if you have a hiking plan recently, try to read this post before the journey, the top 8 hiking routes in North America may be a reference for your next trip.
Appalachian Trail, East Coast United States
The 2200-mile-long trail keeps on changing from time to time, as more and more trails are added. It passes through the states of Maine, New Hampshire, Vermont, Massachusetts, Connecticut, New York, New Jersey, Pennsylvania, Maryland, West Virginia, Tennessee, North Carolina and Georgia. You can pick out a trail from whatever state is near you or whichever trail you think is suitable as per your taste. It is mostly wilderness, but there are some cross rivers, roads, and traverse towns down the path too.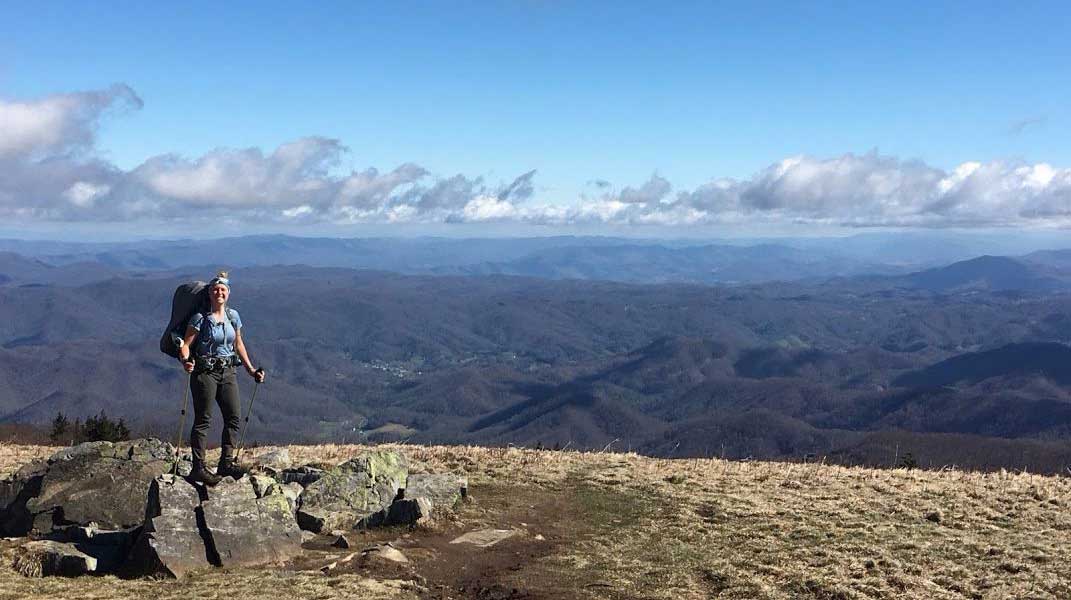 Mount Temple, South Canada
This is one of the easiest mountains with the height of 3,400 meters (11,000ft) in the Rocky Mountains of Canada. It is also the most frequently climbed mountain peak. Due to the relatively low altitude change of approximately 1,600 meters (5,250 ft), the summit can be reached in one day. Although it sounds so easy to reach, the mountain is still a giant that dominates the landscape in the west of Banff National Park. It may require some medium to high-intensity climbing even if the Mount Temple is labeled with "simple".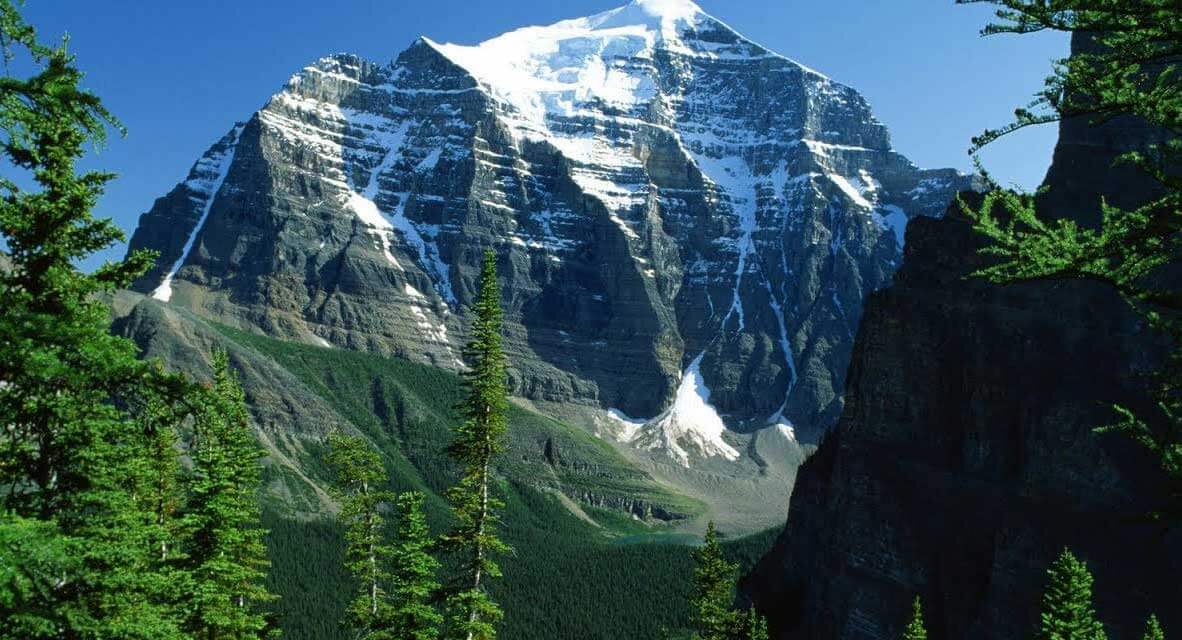 Mount Rainier, Washington
At the end of this route is Camp Muir in the snowy Mount Rainier. This is one of the most popular camps here, located at an altitude of 7,000 feet (about 2130 meters), which is the altitude that most people can afford without carrying mountaineering equipment. Looking into the distance, it is surrounded by snow-capped mountains, and you can even see the city of Seattle.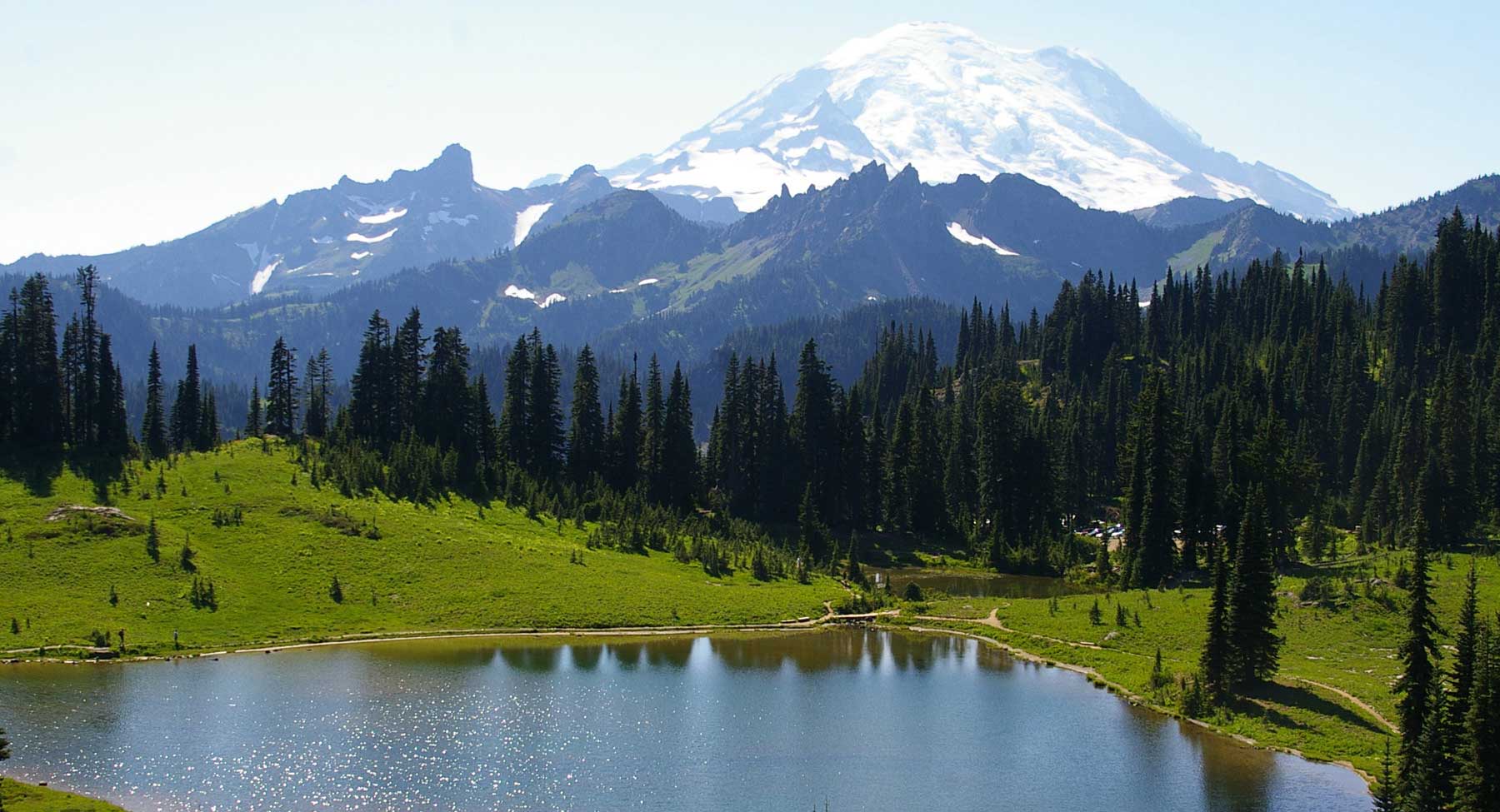 Mount Healy Overlook Trek, Alaska
Mount Healy is one of Alaska's best walking mountains. It's easy to hike and you don't need much equipment or technical skill. The Overlook Trail starts out in a thick forest, then you ascend to alpine tundra, which is full of moss, lichen and wildflowers. The trail comes to a lookout that gives you views over the valley and the ridges that surround it. Hardcore hikers can walk another 2 miles to get to the top of the mountain.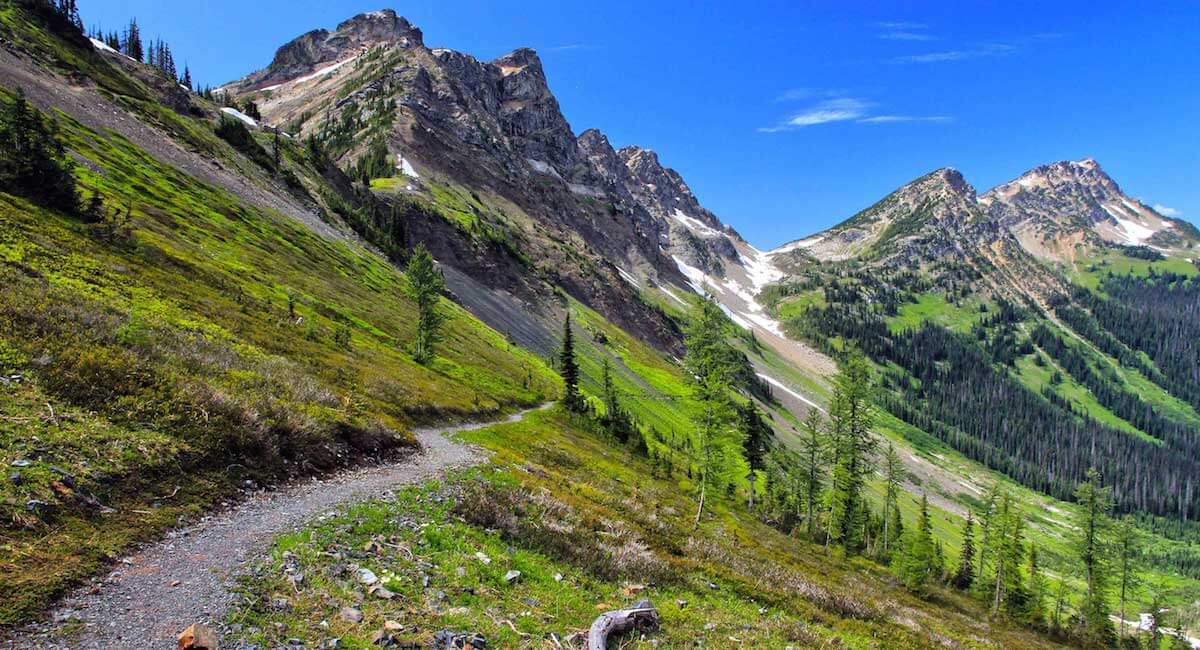 Yosemite National Park is one of California's most amazing landscapes. This unique place features about 1,200 square miles of sheer awe including daunting cliffs, towering waterfalls, and samples of very strange rock designs in the United States. Here is where you'll get fascinating landmarks such as the Half Dome and El Captain, together with excellent trails of hiking as you explore the natural monuments. It is welcoming and friendly, even for the hikers who are inexperienced. Keep in mind that it has more than 750miles of trails, and can take ages to cover, so you should ask the park ranger, which trail is recommended for you at your time of visit. The best time to visit Yosemite is March and May.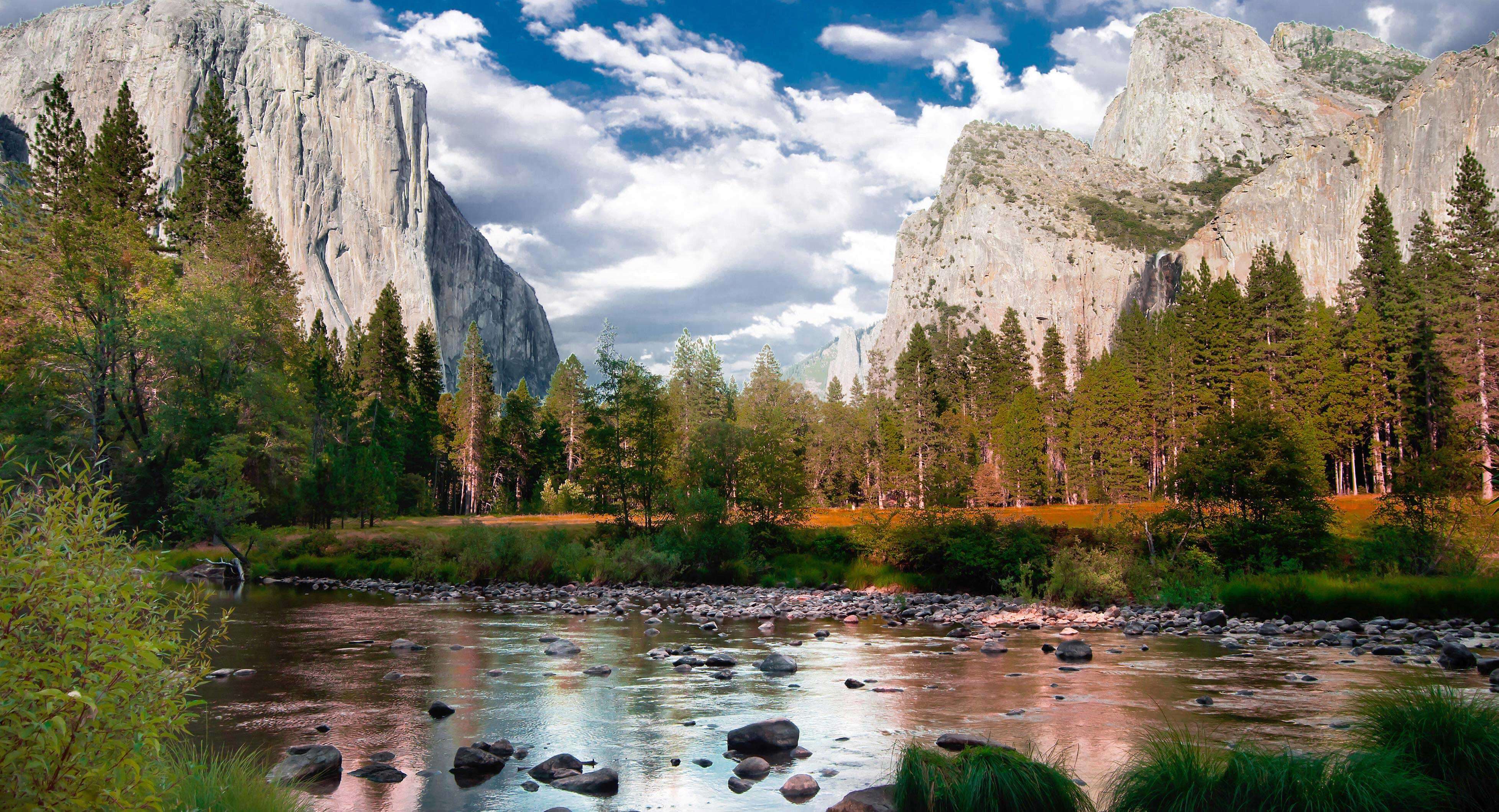 The beautiful Lake Tahoe in California is America's treasure and outdoor entertainment center. Lake Tahoe is known for its clear water and clean air, it is the largest mountain lake in North America and the second deepest lake in the United States. It is truly a destination for all seasons for it doesn't get too hot or wet. In summer there are many water sports like sailing, paddle surfing and boating and few mosquitoes here. I promise you will fall in love with the golden autumn and the world-class ski resort in winter here!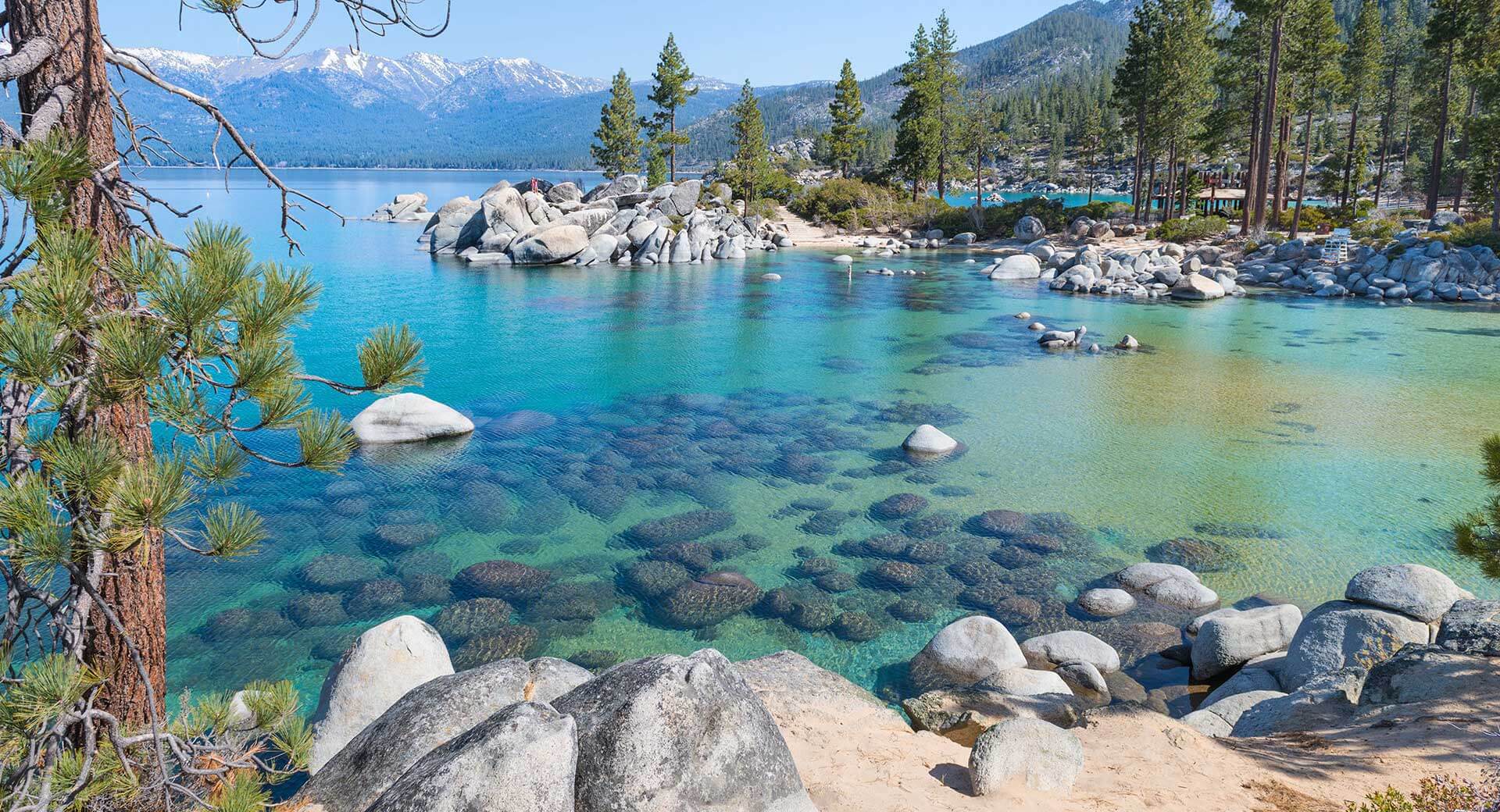 West Maroon Creek Trail, Colorado
This stunning trail runs deep into the Maroon Bells-Snowmass Wilderness near Aspen. It begins at Maroon Lake and runs 1.5 miles to Crater Lake. From here, head left and the crowds will thin as it follows West Maroon Creek. This is more of a river than a creek in early summer, with a potentially hazardous crossing after three miles. Campsites can be found across the creek and in the basin above, as the trail climbs steeply to timberline. The final push to the 12,500-foot summit gains 1,000 feet of elevation in one mile. Once there, soak in the views of the valley you ascended and the majestic Elk Mountains. Hikers can continue another four miles to a trailhead in Schofield Park and then onto Crested Butte, provided they arranged for a ride or don't mind hitchhiking.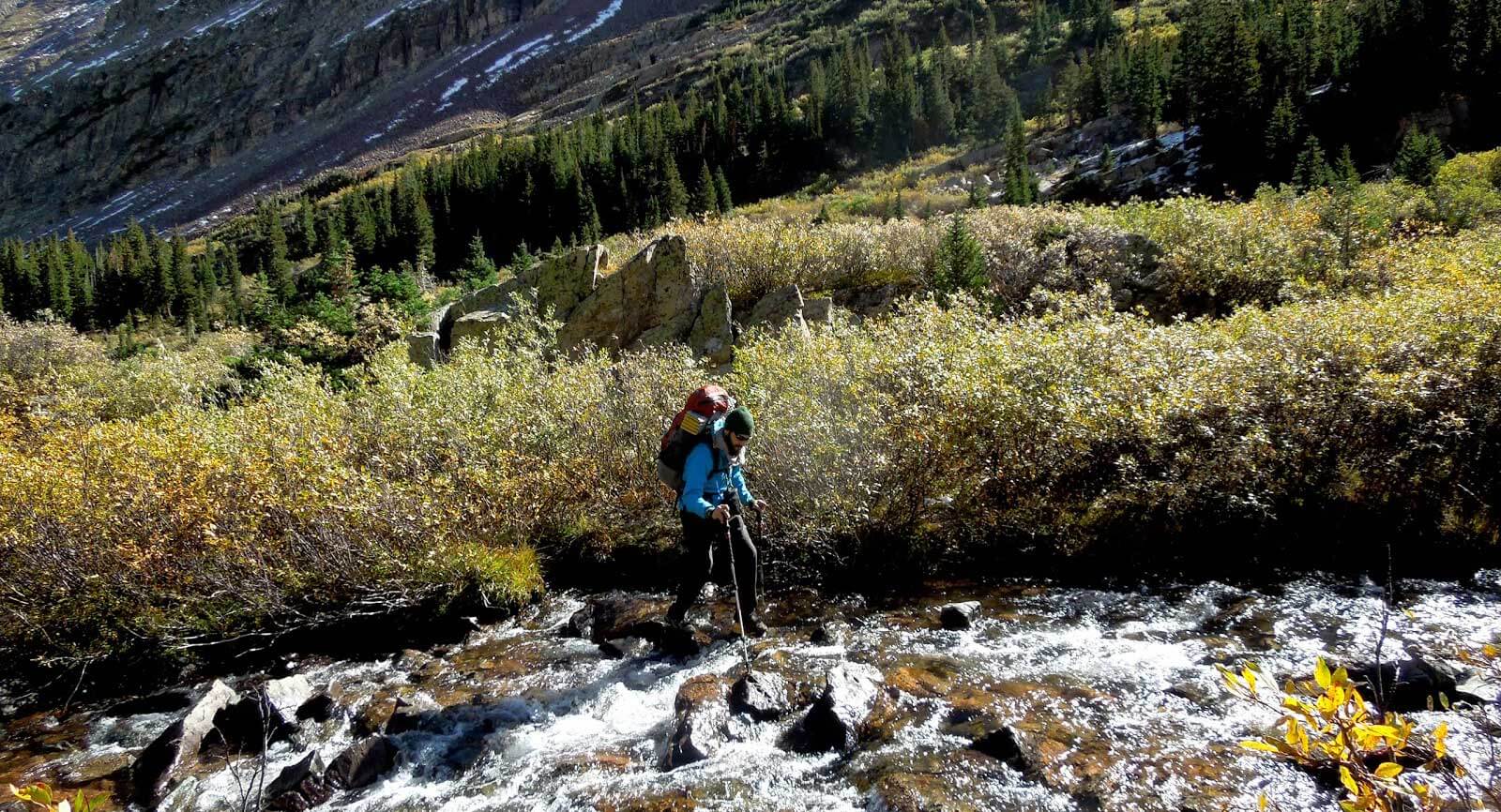 John Muir Trail, California
You don't have to trek all 211 miles of the John Muir trail to experience the rare beauty of this path through the High Sierra backcountry, known as the finest mountain scenery in the U.S. The trail begins in the Yosemite Valley, passing through the Ansel Adams Wildernesses, Devil's Postpile National Monument, and Kings Canyon and Sequoia National Parks before ending at Mount Whitney, the highest peak in the contiguous United States at 14,497 feet. Pick a park you've always wanted to see and plan for a day hike.