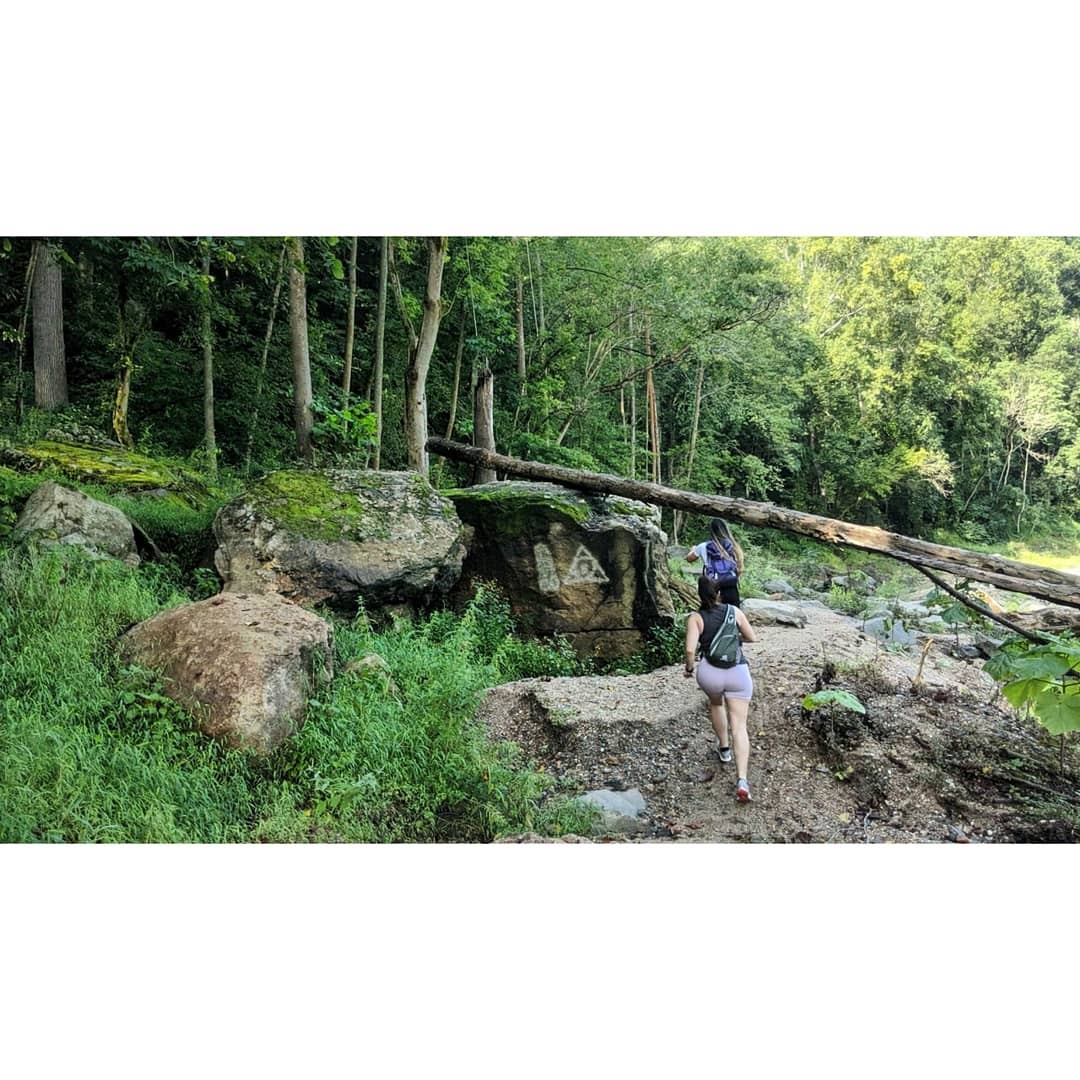 The Eight most popular sling bags of 2020
The use of sling bags is on the rise. With minimalism securely in the zeitgeist, we're trimming down and carrying less, so a 20-30L backpack is overkill for some. Moreover, Sling backpacks are well-suited for trendy travelers, surf dudes, sun worshipers, and mountain climbers alike. the sling backpack.They're bigger than most messenger bags, and easier to handle than most backpacks. So what features should you look for in a sling bag?
A FEW THINGS TO CONSIDER BEFORE BUYING A SLING BACKPACK
Size and Capacity
This is very important and depends on the activity you'll be using it for. The backpack should be able to keep everything you need. If you are going to be taking a flight, you should be able to take it with you as hang baggage, having some extra space for keeping your camera and laptop if needed. Most models are compact, so they will meet airline regulations with no problem.
Material and Durability
Although most shoulder sling bags I've reviewed on this list are water resistant, none of them is really waterproof, which is a disappointment. In any event, all of them feature high-quality materials to resist physical damage and weather conditions. If you are planning on heading out into unpredictable weather or considering a water-based adventure, you may want to look at nylon or PVC bags to help protect against water damage.
Comfortable and adjustable strap
Good sling bags will offer a long, padded and adjustable strap that can preferably flip from right to left depending on user preference. Some smaller, lightweight sling bags may not require padding in the strap since they aren't intended to carry heavy loads. But they should still offer flexible adjustability.
PRICE
Price is always one of the most important things to take into consideration when buying a product. Fortunately, a good sling backpack is not going to break the bank. If you buy a good one, it will last longer, so choose one you really like. Otherwise, you can choose a reasonable price with high quality one!
Freedom of movement
Sling bags are designed to help keep you agile and nimble on the move. So you don't want one that's going to restrict your movement, regardless of how you're carrying it. A good design will allow freedom to move, be it gliding across busy platforms or riding a bike.
Now that you have an idea of what to consider, check out our picks of the best sling bags for everyday carry…
Keep Pursuing Sling (US$ 69)
tps://www.keeppursuing.com/products/sling-bag
The water-resistant Keep Pursuing Sling packs plenty of features into an understated design that suits a variety of urban and travel settings. A secret compartment securely stores a passport or other small valuables, a padded compartment takes care of tech devices, and a choice of interior pockets keep smaller items organized. The sling includes a zipper loop lock to help deter thieves, a waist strap for securing the load during active use, and an adjustable shoulder strap that can be worn over the left or right shoulder.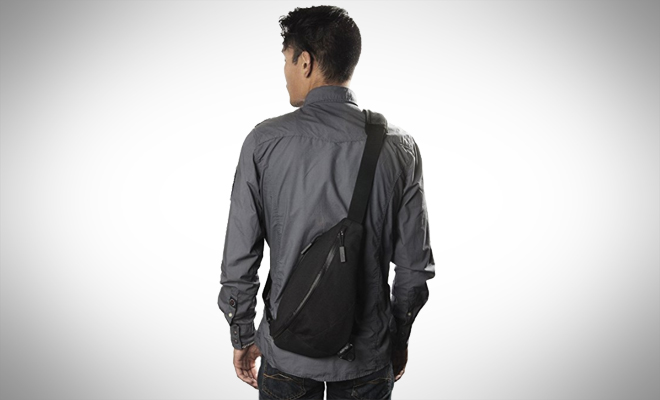 Aer Sling Bag 2 (US$ 80)
Aer's Sling Bag 2 brings sleek style and thoughtful organization to your gym carry. The clean aesthetics are complemented by a durable, water-resistant 1680D Cordura ballistic nylon construction that will work just as hard as you do. The bag offers padded storage for a 13″ laptop, a ventilated shoe compartment, and additional pockets to keep smaller items.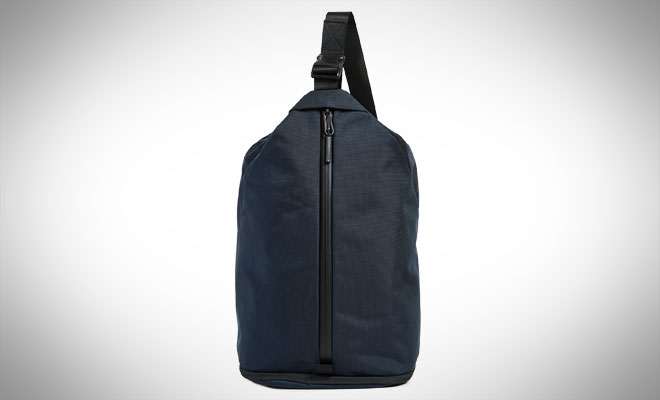 Waterfly Chest Sling Bags (US24.99)
https://waterflyshop.com/collections/featured-products/products/fashion-chest-sling-bag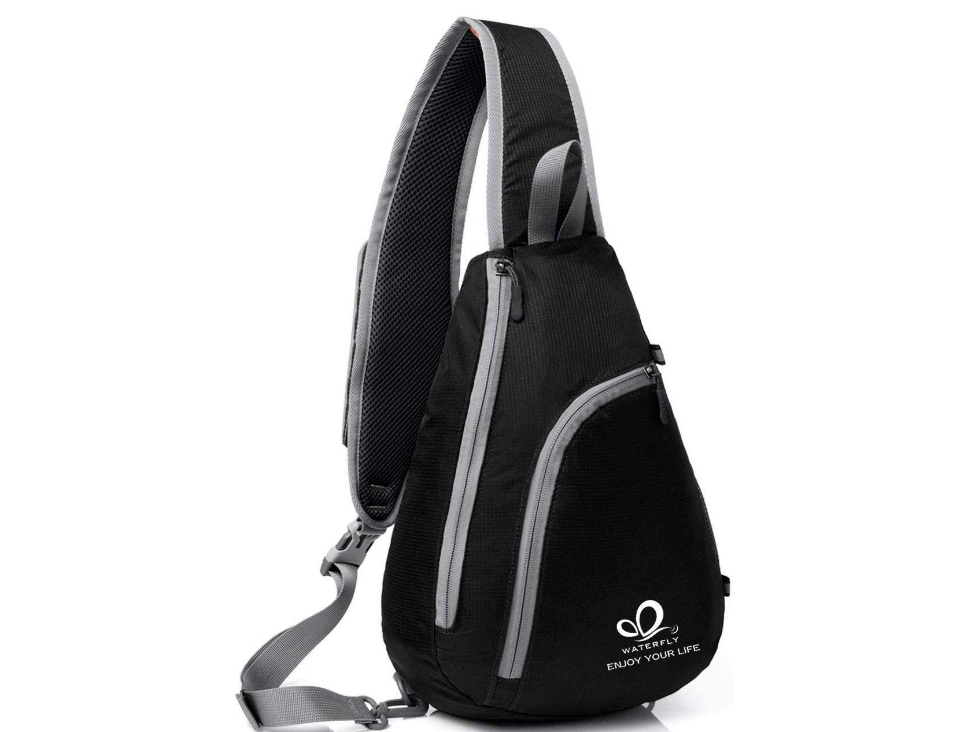 KAVU Rope Bag Cotton Shoulder Sling Backpack
When headed to a heady music festival or party, having a low-key, functional sling bag is awesome for storing your stuff. The Kavu Rope Sling is the perfect sling pack to take to festivals! I appreciate that the design is simple, practical, and functional! There are basically two zip compartments and two small Velcro stash pockets What's cool is that the Kavu Rope Sling is made of cotton canvas which means it can be washed. At a music festival or beach party, your bag ends up all over the place. Washing away dust, grit, and stale beer droplets is very important indeed!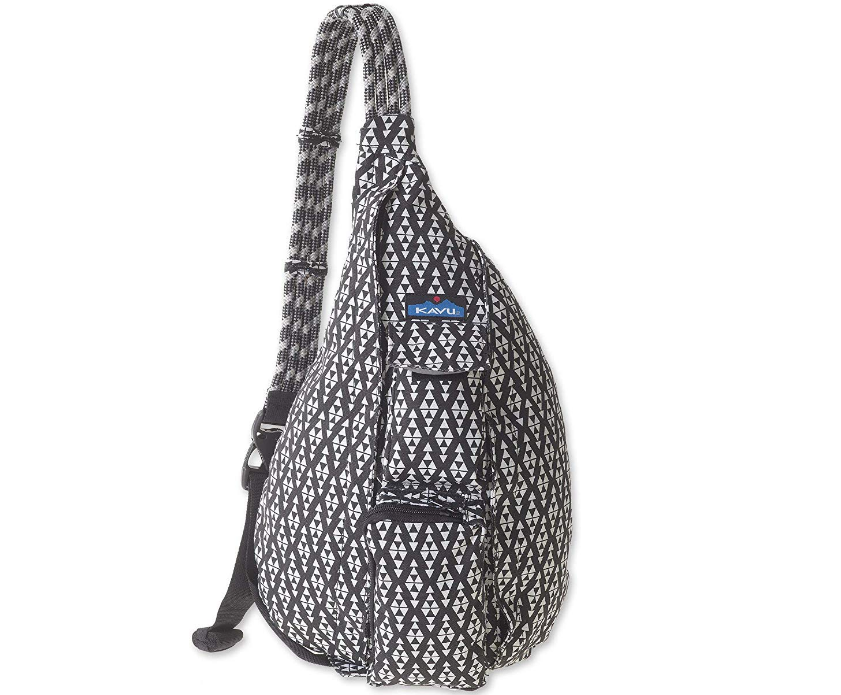 Waterfly Sling Backpack
For the price, the Waterfly Sling Pack is hard to beat. An investment in one of these sling packs is next to nothing! The Waterfly is marketed as a waterproof sling bag, though I think it is more water resistant. Either way, it does indeed offer up decent weather protection. It's 15-liter inner compartment is perfect for day hikes and urban exploration. The breathable strap is comfortable even after wearing the bag for long periods.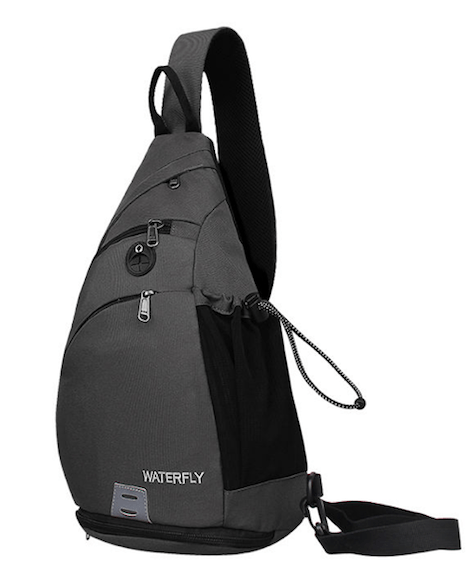 Mountainsmith Descent Small Camera Sling Pack
For another one of the best camera sling bags, I recommend getting to know the Mountain Smith Descent Small Camera Sling Pack. This camera sling bag is indeed small, minimalist and can only fit one DSLR camera. But, that's all you need right? It features easy clamshell access to the main camera-carrying compartment and a front accessory organization pocket. The secondary chest strap provides additional security for when you are traveling in cities.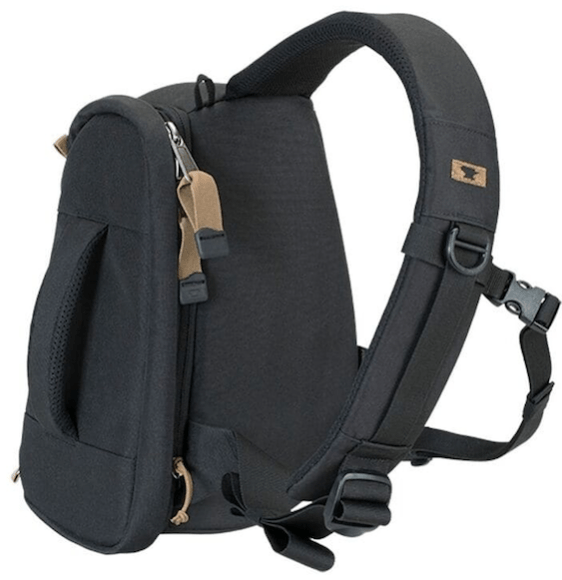 Under Armour Unisex Compel Sling
The UA Compel features an excellent water-resistant treatment maintains efficient breathability.it's comfortable to wear and versatile. Thanks to its great design, you can carry heavy stuff and your shoulder won't suffer much. It's quite spacious, so you can hold many things inside it, including books, snacks and clothes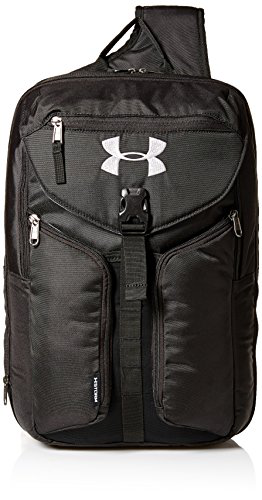 .
J.CARP Tactical EDC Sling Bag Pack
Tactical sling bag comes with free tactical USA flag patch together. It's made of durable 600D polyster,water-resistant and durable. Tactical sling pack with velcro in the concealed back compartment, As a tactical assault pack. Sling pack's size: 14 * 11.5 * 6.5 inch (H*W*D), enough for carrying 14″laptop,iPad, notepad, goggles, book, keys, wallet, cell phone, flashlight, gloves, water bottle, chargers etc on a daily basis.