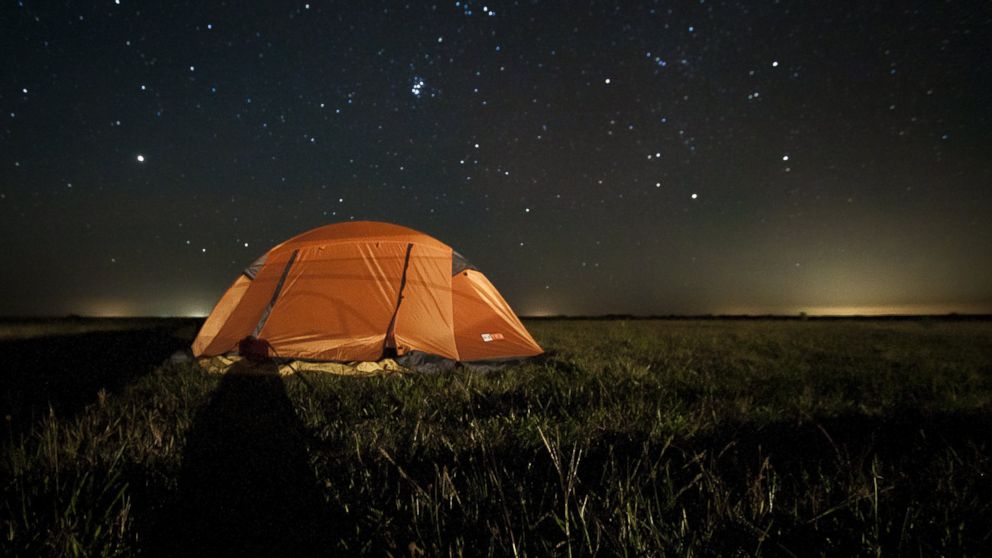 How to Prepare for Your First Camping
Camping has become an increasingly popular way of travel for ordinary families. There are more than 1 million new American families have chosen camping trips every year. No need for mobile phones or alarms, stay away from emails and the Internet, experience waking up to the sounds of birds in the early morning, taste the freshest taste of nature, look up and see the first rays of sunlight through the gaps… to discover and blend into nature, thank nature and this world for giving you the most beautiful view. OK, if you are searching for how to prepare for your first outdoor camping, here are all the tips right for you!
1. Camping site selection
There are various types of camping sites in the United States, some in deep mountains and old forests, some in national parks, and lakes and coasts. The equipment of various facilities at the campsite is also uneven. So when you choose a campsite, you must first clarify these in addition to determining the natural environment you want to explore. For example, parking spaces, drinking water, living pits, picnic tables, barbecue grills, toilets with baths, etc. As a novice, the more complete the facilities, the more convenient, otherwise you may face the embarrassment of digging an aqua toilet! If you want to have a better experience, you must first do your homework. It will be easier for novices to get started, the experience will be better. Many campsites can be booked online. From www.reserveamerica.com or www.recreation.gov, you can search for the detailed information of each camping area that can be booked, including facility introduction, camp map, vacant period and price, etc., which is very convenient. Summer (from June to September) is a hot camping season when the weather is good. Some popular campsites, such as Yellowstone National Park, Yosemite, and other national parks. may be fully booked early. If you want to go to some popular campsites, you usually have to book two or three months or even six months in advance. But for someone who wants to go camping spur-of-the-moment, you do not need to be discouraged, because, in addition to checking the above two websites to see if there are any temporary cancellation positions available, there are many camping sites that implement "first come, first serve" policy, this has to be checked on the official website of each park, usually the online introduction materials are very complete. Of course, don't forget to search for other users' reviews of the camp when searching for information online. After choosing the campsite, you should book it online right away.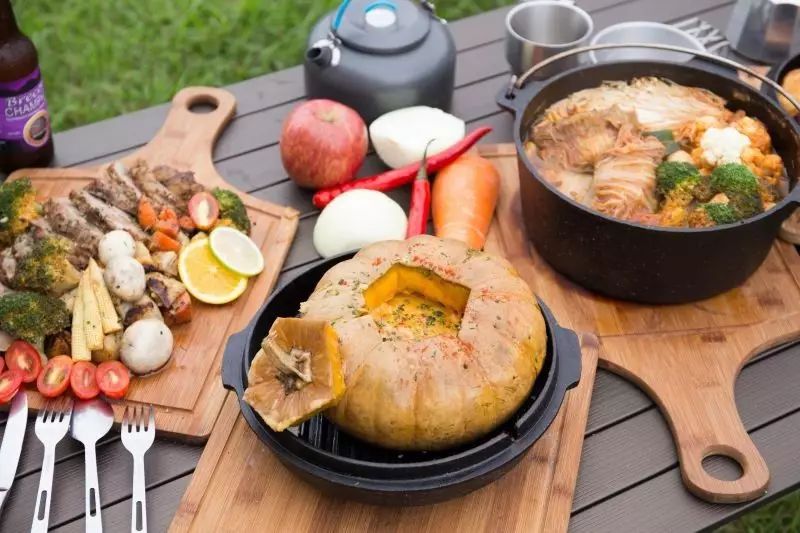 2. Must have camping knowledge-equipment
After choosing a campsite, you must choose camping equipment. A campsite with comprehensive facilities will not provide you with any double bed. Campsites are generally equipped as standard: an open space for tents, a picnic table, and a fire with a barbecue grill. Some national park camps also have bear-proof iron boxes to store food. There are public restrooms and sorted garbage bins in the camp. There are also public shower rooms, laundry rooms, and canteens in the camp in good condition. In the camping public space, drinking water dispensers, sockets, and some also have firewood for sale.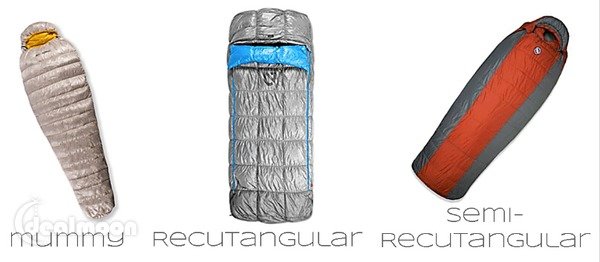 . Sleeping bag
The temperature of the sleeping bag must be comfortable, too cold or too hot will make you unable to sleep. National parks generally have a large temperature difference between morning and night, so choose the right sleeping bag according to the temperature. There are two types of sleeping bags in appearance design:
Mummy style: good warmth retention, tightly wrapped from head to toe; poor flexibility, if it is hot, it is difficult to split flexibly.
Envelope type: The warmth is not as good as the mummy type, but it is flexible and can be used as a quilt at home.
The warmth of the sleeping bag determines the quality of your camping. Each sleeping bag has a temperature indicator, which can be selected according to your needs. The climate and conditions of each national park are different. If you go to different national parks to experience camping life, your personal experience is to use a combination of envelope sleeping bag + fleece quilt with a comfortable temperature scale of 5 degrees Celsius. The temperature difference is different. Can easily hold live.
. Sleeping pad & moisture-proof pad
In addition to sleeping bags, the most important thing is sleeping pads and moisture-proof pads. In the eyes of some experienced camping enthusiasts, these two equipment are no less useful than sleeping bags and are the guarantee of camping quality. A sleeping pad with heat preservation and a moisture-proof pad underneath can sleep more comfortably in a sleeping bag. There are many types of moisture-proof pads, including single-layer, double-layer, physical foaming type moisture-proof pads, and auto-inflating types. Prices, features, and weight are all different. Friends who want to go camping in national parks do not recommend single-layer moisture-proof mats, because national parks are more exposed and the moisture-proof effect of single-layer moisture-proof mats is relatively poor. For beginner campers, we recommend double-layer moisture-proof mats, which are affordable and can meet their needs.
If you are looking for comfortable sleeping, you can choose an egg-nest moisture-proof cushion. The wave-shaped cushion is designed according to ergonomics. If you are worried about sleeping well when you go camping for the first time, you can choose this. But the disadvantage is that it is heavy and cannot be compressed.
. Good tents for you
There are the simplest ones that can only sleep one person, and the huge luxury tents, like a small house. The most basic function of the tent must be keep away from wind and rain. There will be a cool breeze at night in the national park. Therefore, it is not recommended to choose a summer tent with good ventilation. It is easy to exchange the heat inside the tent and it will be colder at night. The weather in the national park in summer is changeable, and rainproof tents are also necessary. The structure of the tent has many options for equipping the party: there are two rooms and one hall, three rooms and one hall structure, like a small villa, it is simply heart-warming! But at the same time, tents take up a lot of space and are complicated to build.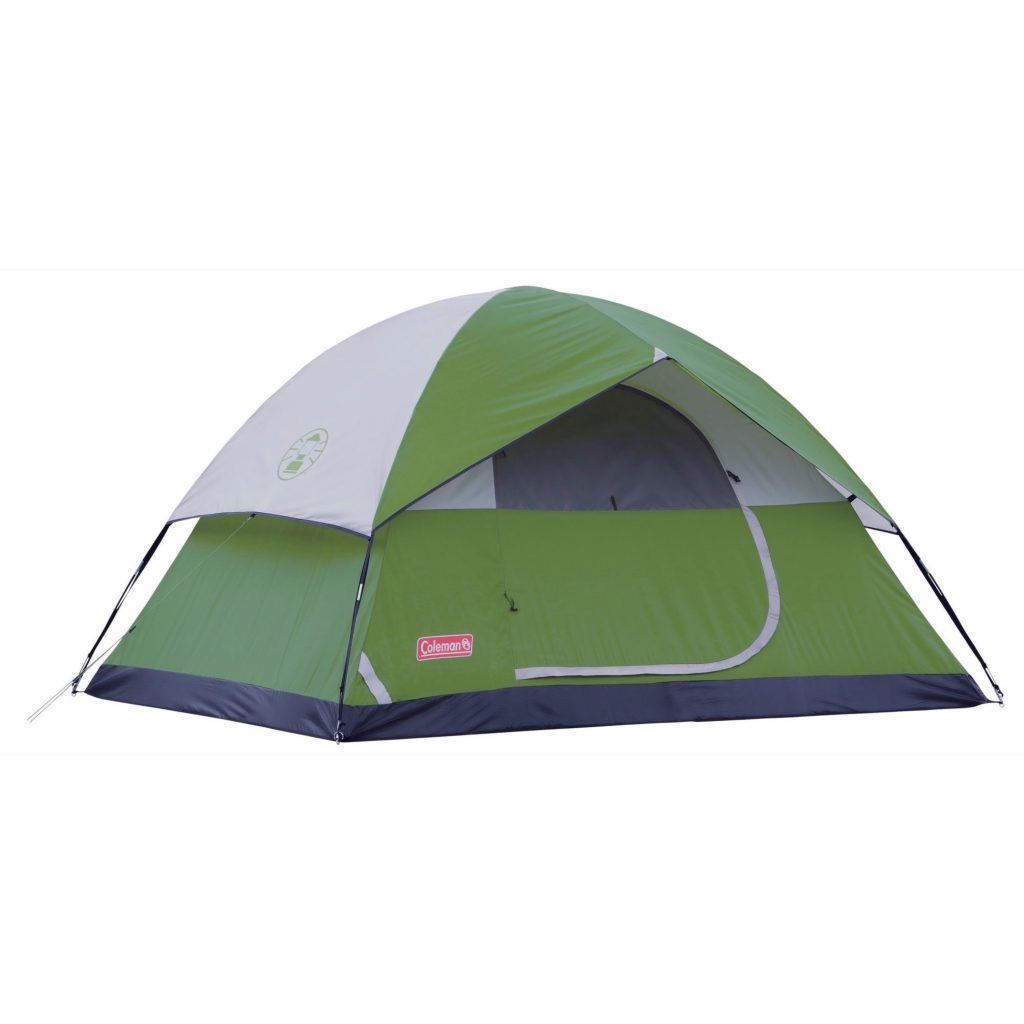 .  Camping lights
You must be equipped with this equipment. The campsite has no street lights. At night, camping lights are your only lighting source. When going to the toilet at night, lights are also necessary. Camping lights are solar-powered and LED rechargeable. When City King was camping, he saw that some foreigners brought lantern-style camping lights, which were very bright. It is recommended that you buy a waterproof and rechargeable LED hanging lamp directly. It is easy to use, sufficient in brightness, and lightweight. A headlight that can be put on your head is added for the first time. The lighting problem when walking is perfectly solved.
. Insect/bear-proof spray
national parks are all in the wild after all. While experiencing ecological balance, of course, you must be prepared for unexpected encounters with various animals. Yellowstone National Park is famous to bear, so carry anti-bear spray pest control is also necessary.
Excluding what the camp provides, we have to prepare ourselves. See what are the necessary equipment for camping.
3. Five camping hacks
Keep a camping bin. Keep all your camping stuff, all your camping essentials in a bin so you're always ready to go. You can keep tons of stuff in it. For example, you can have a way to start a fire a way to start a campfire pot, and pans hatchets bug spray, chairs sleeping.
keeping your food cold so instead of filling your entire cooler with ice cubes the hack that you, can do here is freeze the food that you're not going to use right away. Things like bacon or burger patties or even water bottles are all great options for freezing and keeping your other food cold, especially because as they start to defrost you can start to use them.
prepping your food before you go on your camping trip. So you don't fidget around with all the stuff cut and wash all your vegetables and put them into Tupperware. this will help organize your Tupperware and it will make cooking a lot quicker while you're on the campsite.
bring a versatile pan we have an old wok that we use. You can also use a cast iron or anything like that the reason why you want, a cooking pan like that is because you can put it on all your fire sources. anything from a camp stove to a butane, a butane stove to a campfire, or even a barbecue if you're going to like your camping or something where they do offer that.
Finally, let's talk about Security. that is how to protect you and your family during camping. The first is to prevent mosquitoes, the first is OFF Spray, this brand is currently the most useful, there is no objection, there are different protection strengths, you can buy them according to your needs. The second is the first aid kit. These major supermarkets and Amazon have sold assembled sets, which can basically deal with sudden injuries in the wild. It is absolutely correct that you always have a set. The third is to prevent the invasion of wild creatures such as bears, wolves, and even lions, and to prevent these large beasts, it is more necessary to be safe. For example, the food that has been eaten must be stored and packaged so as not to attract beasts such as bears. But don't worry too much about this, because if you go to a planned camping area, there is a high probability that you will not encounter these wild animals because others are also afraid of people.
4. Where to buy the equipment
Walmart: #1 choice for purchase camping equipment. There is a special area for camping supplies, equipped with all kinds of equipment, inexpensive, very suitable for first-time campers.
REI: A very professional camping goods store, you can buy it online or in the store. The equipment is well equipped and of good quality, quite compelling, and the price is also expensive.
General Store or Sports Store in the park: Some stores in national parks can also buy some supplies, but they are not very complete and only suitable for temporary supplies, so it is recommended to prepare before departure.