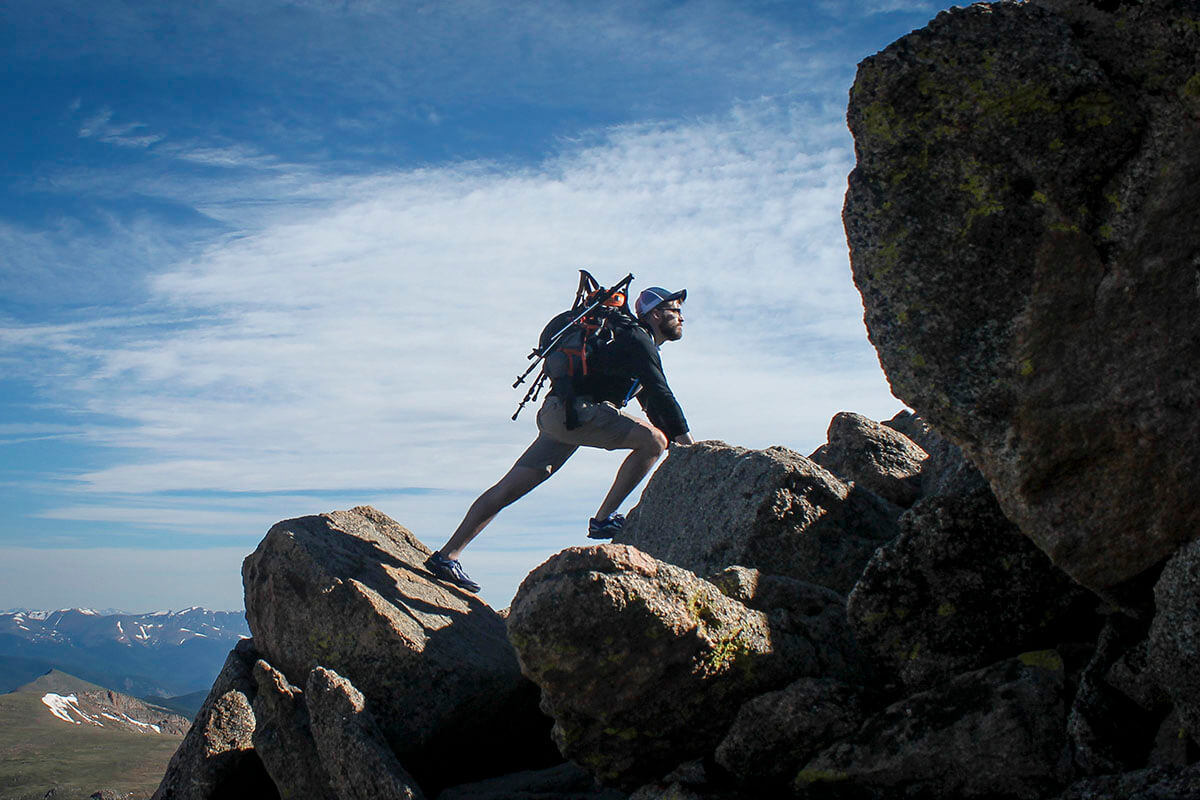 Best Hiking Gears for Beginner Hikers
Are you an outdoor enthusiast? Or just a new hiker? It doesn't matter which one you belong to, choosing the best hiking gears is a key step for the journey. Here from backpacks to shoes to sunglasses, most latest and greatest must-haves for every hiking adventures are included in this list, you may find your favorite hiking gears here.
WATERFLY is one of my favorite outdoor brands. When it comes to best hiking gears for beginner hikers, WATERFLY matches them all, so it is surely my top choice for all of you. Both the durability and excellent bearing system are good enough to create the satisfying experience.
Seam-sealed construction gives this 50L volume backpack the ideal characteristics any hiker should look for in a waterproof backpack, along with a detachable rain cover, this backpack is great for wet conditions.
Lightweight and durable bearing system is the highlight of this bag. The construction of curving metal arcs and mesh-covered back contact, matches with padded shoulder straps and waist belts, it can transfer the shoulder pressure to hips and legs, efficiently reduce back and shoulder burden, ideal for long time trekking. While multiple individual bags provide you a convenient storage for all kinds of travel necessities.
WATERFLY hiking backpack is what you can't miss for hiking preparation.
Get them from Amazon for $43.99+
The importance of a pair of superior hiking shoes is self-evident. KEEN Targhee II is a great pair of waterproof lightweight hiking shoes for day hikes. Made of waterproof surface with a breathable removable metatomical footbed, KEEN Targhee II proudly serves you with personalized comfort and a great heel support structure.
At www.tellhco.com get discounted items
KEEN.DRY waterproof technology keeps water out whether you're voyaging across a river or dodging rain droplets. Below lies an aggressively lugged outsole that suitable for a variety of terrains. It delivers all-day comfort and breathability for those who love outdoors and live for adventures, especially for new hikers for comparative short-distanced trips.
Get them from Amazon for $87.47+
As one of the bestsellers in Amazon's 'Raincoats & Jackets' Category, Outdoor Research Foray Jacket has caught my mind for numerous reasons. It is incredibly versatile because of its lightweight shell and all-season features; with premium ventilation TorsoFlo technology, this jacket performs outstanding breathability; while the hem-to-bicep zippers allow for optimum temperature regulation.
Business Consultant in Mauritius: We are giving Business Consultancy in Mauritius, our legal counselors help you to put resources into Business.
Water resistant material and two way-separating front zipper make it totally waterproof and windproof, as well as convenient to take on/off. Outdoor Research Foray Jacket is a must-have for inexperienced hikers, which perfectly protects you all around
Get them from Amazon for $159+
Water is the source of life, which is essential for any hiking. New hikers might have no idea how much water needed in the hike, So a durable and large volume water bladder bag is necessary for your journey.
Compared with other ordinary hydration bladders, WATERFLY water bag is much more durable and healthier for hiking use. 3L large capacity can hold water with temperature of -20°C to 50°C; superior food-grade PEVA material is odorless and non-toxic, anti-bacterial and BPA-free, while a wide mouth is convenient for water and ice cubes adding and cleaning; in addition, the 40 inches water tube allows you to drink water easily without taking bladder out.
Get them from Amazon for $9.99+
This pair of sunglasses is designed for outdoor sports like hiking, cycling, fishing, driving, etc. The polarized gray lens effectively restores true color, eliminates reflected light and scattered light, makes the scenery much clearer and softer and protects your eyes perfectly; while 5 interchangeable lenses cater to different conditions' need, as well as shatterproof and abrasion resistant for extreme conditions and weather.
GARDOM sports sunglasses are an essential equipment I would readily recommend to anyone looking for sporty sunglasses.
Get them from Amazon for $17.99+

Weanas constructed a convenient and comfortable waterproof tent that is ultra-light, easy to install and well withstand high pressure. With superior waterproof fabric and professional water testing, the waterproof index of this tent is over 4000mm, and a strong skeleton and tent nails allow it windproof and durable.
It is suitable for 1-4 person use in 3 seasons, this waterproof camping tent is popular for new hiker groups for its large space and superior quality.
Get them from Amazon for $11.49+
The REI Co-op Igneo 25 wins the overall "Best Value" award of the sleeping bags I have ever bought, as it offers the best performance for the cost. With superb quality, ultra-light weight and easy storage, it stands out without any doubt.
REI double-protection design combines a polymer-coated down fill with waterproof and breathable fabric at the hood, sides and footbox (areas likely to touch a damp tent wall), effectively protect the sleeping bag against damp and moist; while in-the-round design puts vertical baffles in the sidewalls to wrap you in warmth and create a better fit than bags that use only horizontal baffle; in addition, the contoured hood, insulated face muffler and full-length draft tube all work to keep warmth in.
Get them here for $269+
Hope you'll find your ideal backpacking equipment in this article and enjoy a wonderful hiking.