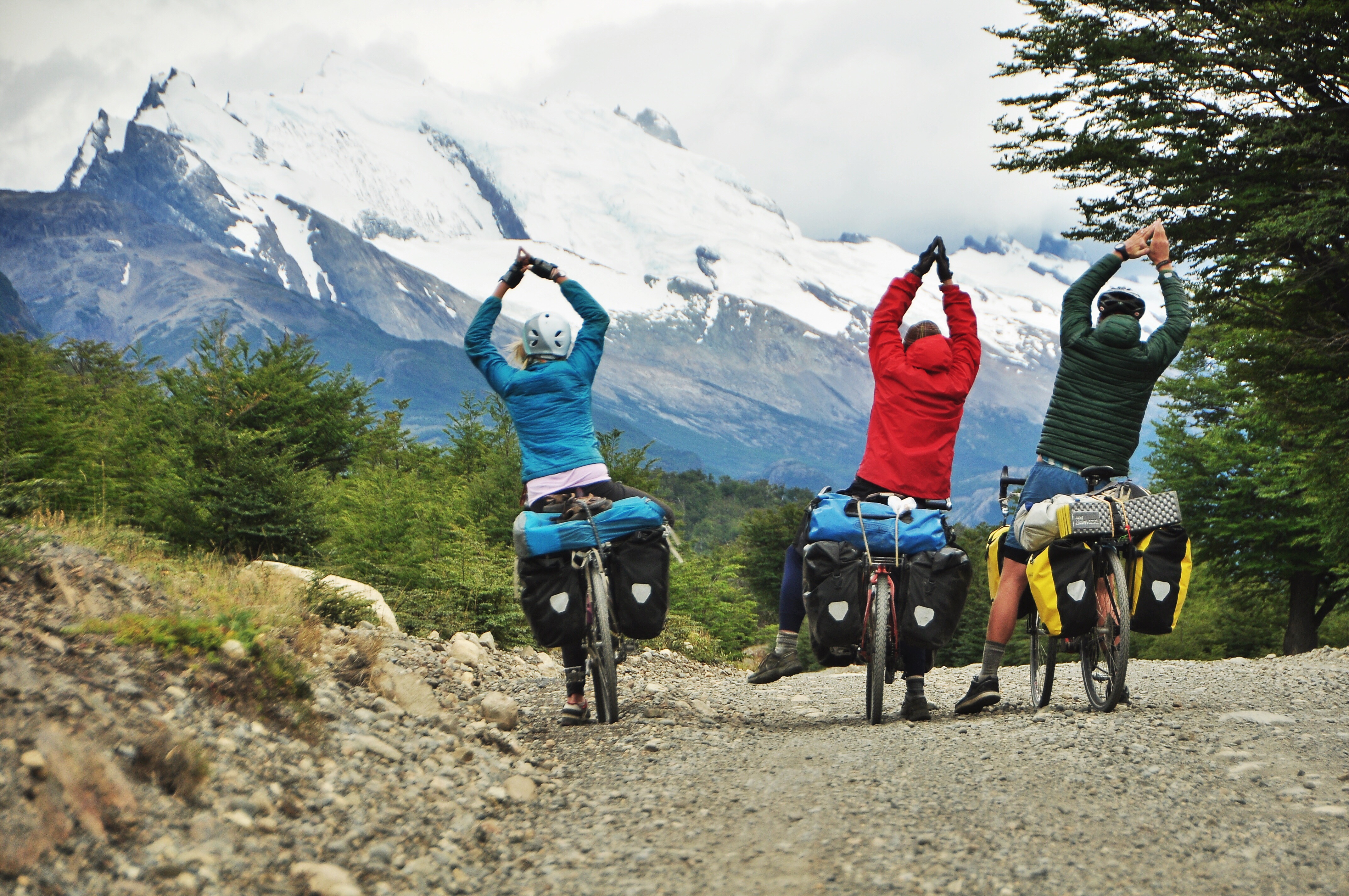 Top Sport Mountain BIKING HOLIDAY Latin America
BIKING With WATERFLY

 

EXOTIC MOUTANI BIKING

Destinations

TO GO …

  GOOD     AS    IT     GET
                                                                             

MOUTAIN
WORD  BIKING   
               REVOLUTION   
                                                                                        BEATEN     TRACK
Once limited to the jungles and mountains of Costa Rica,  mountain biking revolution has spread down across the Darien Gap to South America, all the way south to Patagonia. Countries such as Peru and Chile, previously never mentioned together with the word biking, are international sensations with first class tour operators and gear shops. This is the land of volcanoes, deserts, glaciers, jagged mountains, and ancient ruins.
 Adventure
The beauty of travel in South America is that it is easy to get off the beaten track, and mountain biking is a quick way to get there. You've heard of hiking the Inca trail to Machu Picchu, but did you know you can mountain bike an Incan trail in Bolivia? The Chorro trail is 2 to 3 days of technical mountain biking starting among snow capped peaks and dropping over 10,000 feet to end in the Bolivian Amazon. The best part: you probably won't see another cyclist on the trail. There is a lifetime worth of trails that you can ride in the Andes, some of which are frequently ridden, but most of which are way off the beaten track. If you are looking for adventure, then South America is about as good as it gets.
South America is relatively-easily accessible from the US. Flying from Miami to Lima takes less than 6 hours, and round trip airfare from the US to major cities in South America
1-World's Most Dangerous Road, Bolivia
The La Paz-to-Coroico road descends approximately 11,811 feet. The 40 mile route starts in the Bolivian altiplano and ends in the sub-tropical Yungas.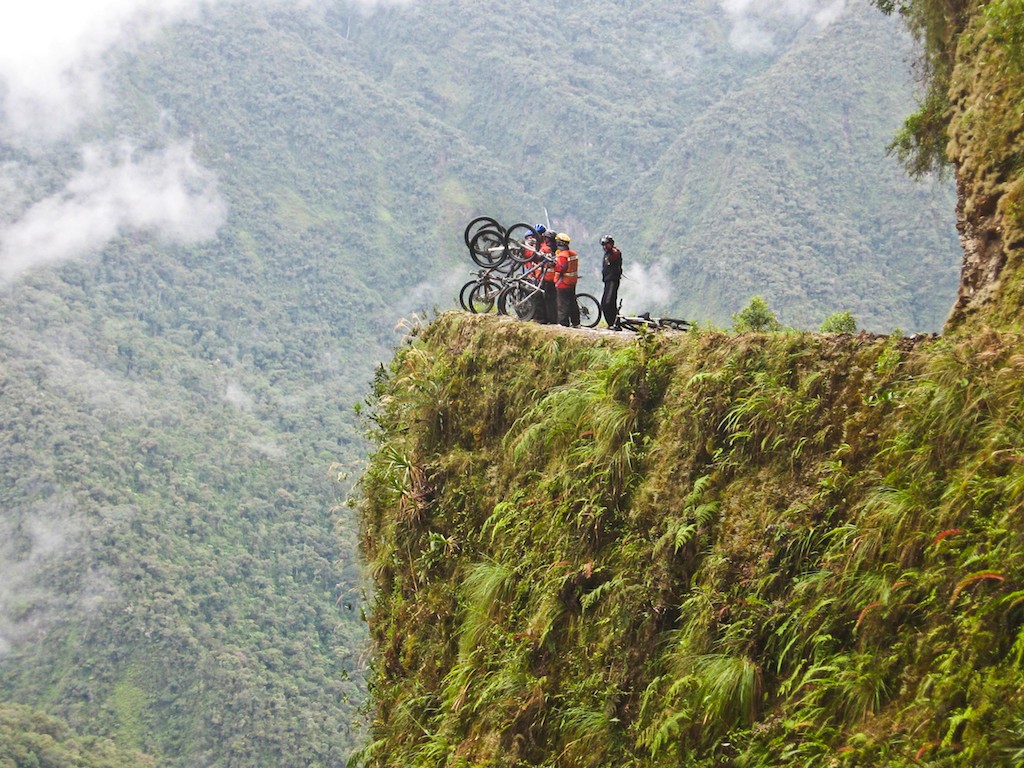 There are no official figures for the number of deaths but the first tour company to offer the ride, Gravity, says 18 backpackers have been killed since cyclists began tackling its hairpin bends 12 years ago. Other tour companies estimate the figure is slightly lower or higher than that.
It has become an extreme sport like bungee jumping and skydiving. The difference here is that there is no expert guide controlling your propulsion. You are on your own.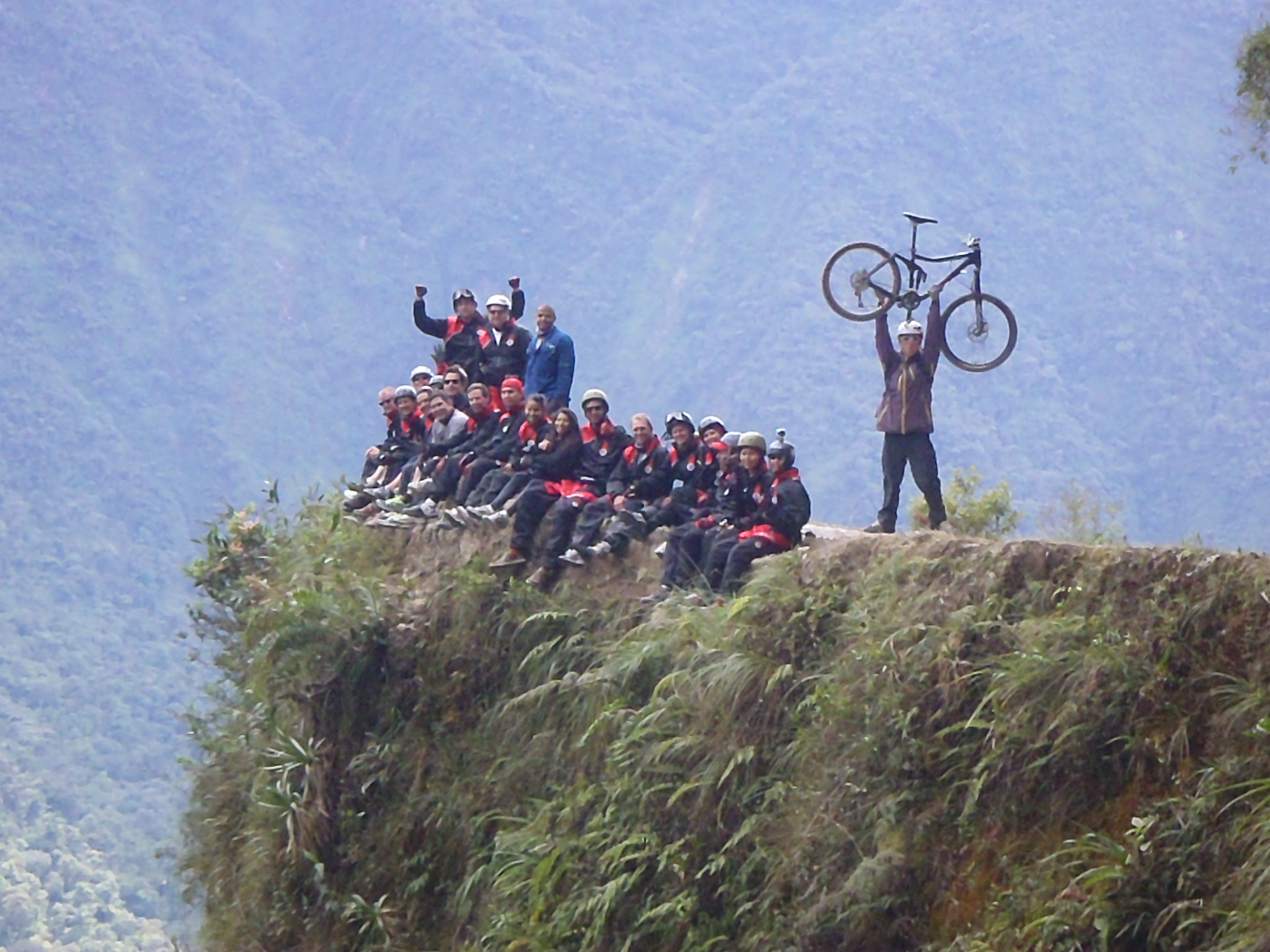 "Simply put, it's all about 'bragging rights'," says Mr Matthew. "Everyone wants to return from their holidays and travels with good stories to tell their mates at work or at the pub, or to post on Facebook.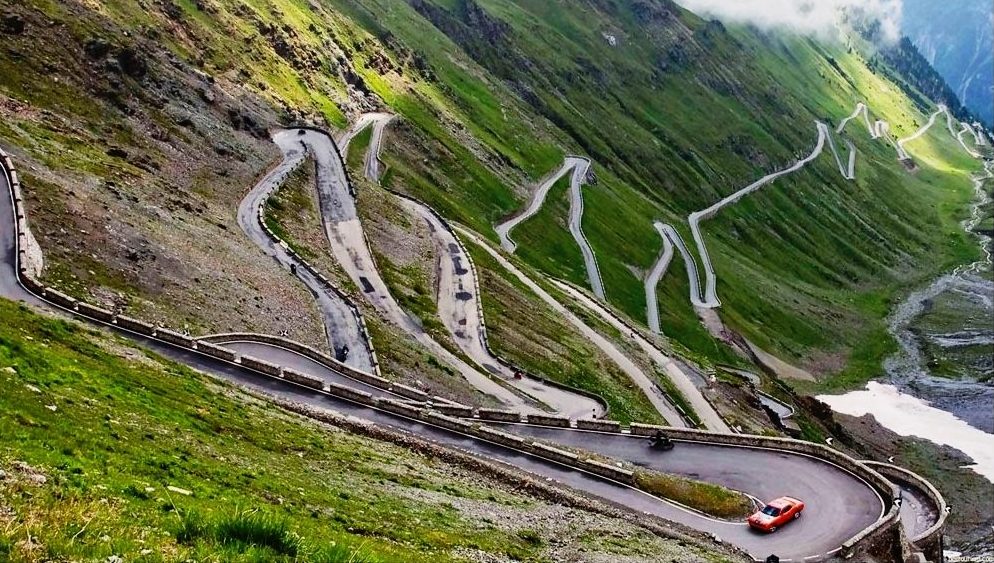 DOs and DON'Ts:
Don't try to race others
Don't do it with a hangover
Listen to the instructors
Warn people when you overtake them
Stop and dismount to take photos
Only experienced riders should do it in the rainy season
Source: Gravity
TIPS:
TREVAL AGENY INFORMATION: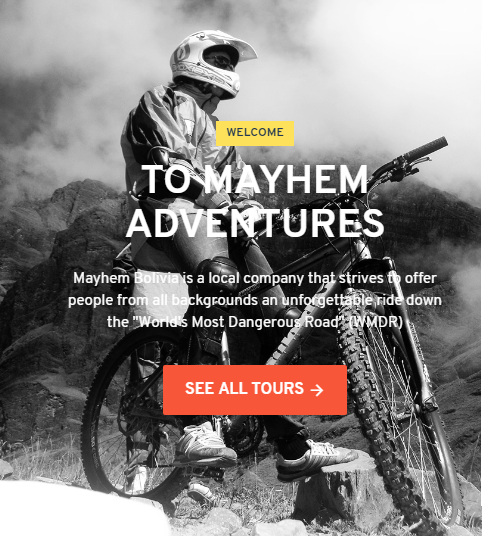 We provide quality bike tours down the World's Most Dangerous Road in La Paz, Bolivia; as well as other secret single-track rides around the city. We're a proffessional 100% Bolivian owned compay.
TRAVEL KIT LIST :

2-Carretera Austral, Northern Patagonia, Chile
Ride through temperate rain forests while glacier capped mountains spew waterfalls during Chile's summer months, the only time this difficult ride is possible.

The Carretera Austral (Austral Highway) is one of the biggest human efforts to rule these lands. This highway begins in Puerto Montt and then takes you to Pumalín Park, a contentious foreign-owned private park aimed at maintaining and protecting biological variety. Through a side road from there you can travel to Futaleufú, an ideal place for lovers of kayaking and rafting. The river's white and stormy waters pack a whole challenge for the brave ones.
Keep steady on the road and you will reach the gorgeous Lake Elizalde and Lake General Carrera, the largest in the country. Here nature has created a wonderful and impressive phenomenon, the Marble chapels. Down the road you'll find the Baker river, a fisherman's paradise, whose source is located to the North of Cochrane city. At the end of a thousand-kilometer journey, the Austral road ends in the town of Villa O' Higgins, just a step away from Southern Patagonian Ice Field.
TIPS:
TREVAL AGENY INFORMATION:

Welcome Chile Outdoor – Discovering Patagonia Chile Outdoor – Discovering Patagonia is a new Tour Operator en Puerto Natales – Chile We are a chilean & german family, and international, young and dynamic tourism company with experiences around the world. Understanding the way of traveling and the adventures you want to take home. We speak Spanisch, English and German. Find the best options and travel with us in wonderful Patagonia.
TRAVEL KIT LIST :

3-Copper Canyon, Mexico
More than 400 miles of fat tire trails dissect Copper Canyon, which is four times larger than the Grand Canyon. This intense journey can take as much as two weeks to complete.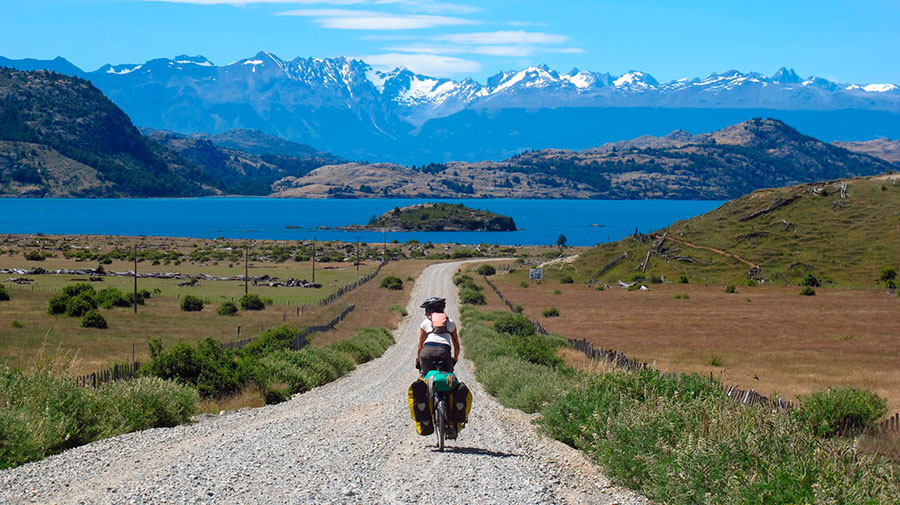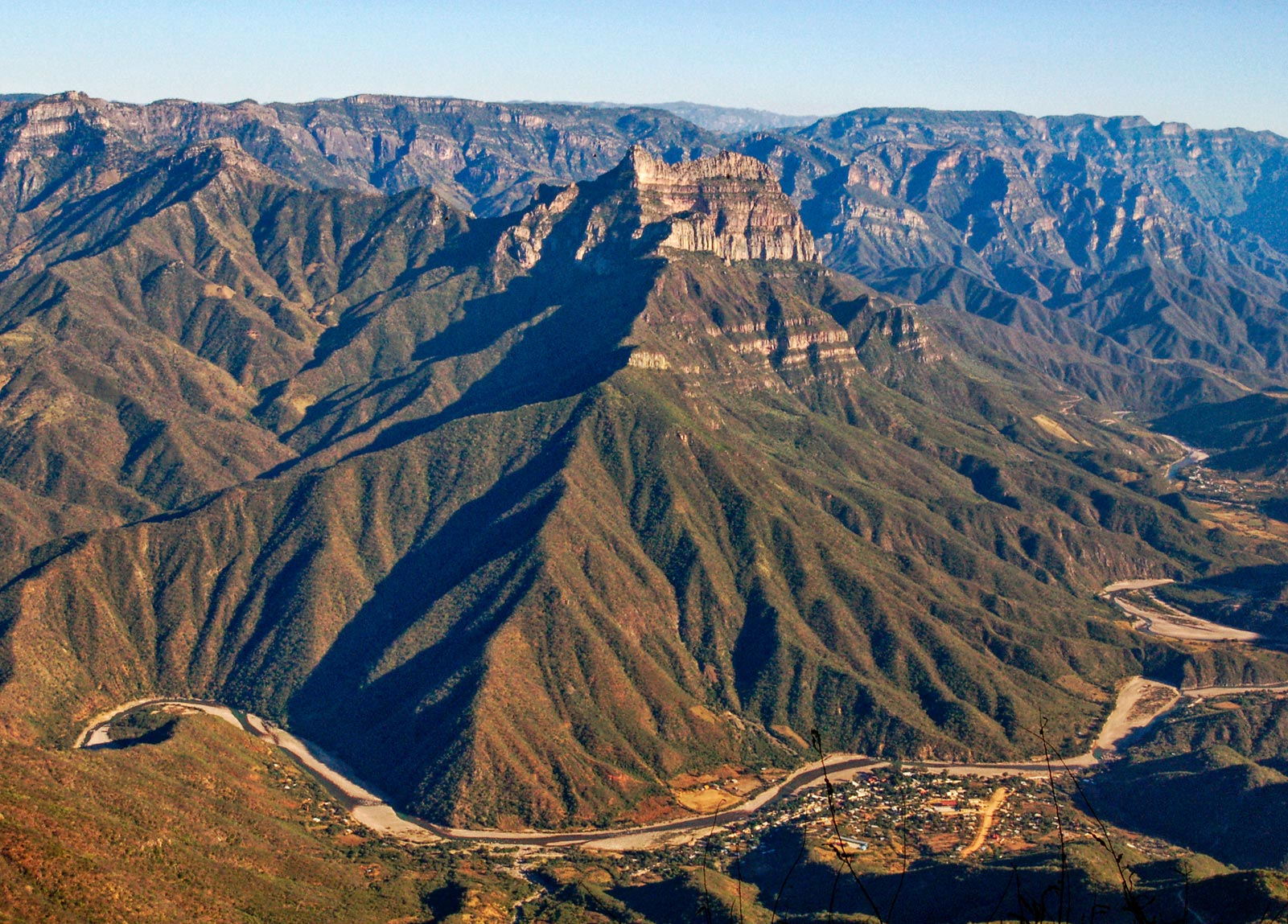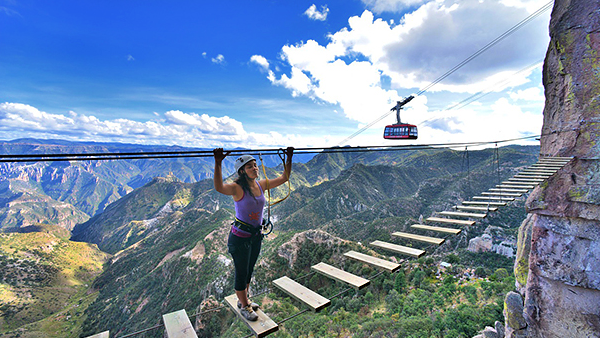 There are many other ways to explore Copper Canyon such as hiking, biking, driving or horseback riding. The most popular way is by train, as the Ferrocarril Chihuahua al Pacífico or ChePe, runs along the main canyon called Canyon Urique, between Chihuahua and Los Mochis, on the Gulf of California.The Chihuahua al Pacifico began in the late 19th century. The revolution, lack of funding, and the overall difficulty of building a railroad over such terrain hindered its completion until 1961. The railroad comprises 405 miles of rails with 39 bridges and 86 tunnels.

TIPS:
TREVAL AGENY INFORMATION:
TRAVEL KIT LIST :

4-Iguazu National Park, Argentina and Brazil
Lush Atlantic rainforest cut by several rugged dirt trails, on both sides of the border, are sure to get your adrenaline pumping. Arrange for your tour operator to combine the trip with rafting and rappelling in the park.
The semicircular waterfall at the heart of this site is some 80 m high and 2,700 m in diameter and is situated on a basaltic line spanning the border between Argentina and Brazil. Made up of many cascades producing vast sprays of water, it is one of the most spectacular waterfalls in the world. The surrounding subtropical rainforest has over 2,000 species of vascular plants and is home to the typical wil dlife of the region: tapirs, giant anteaters, howler monkeys, ocelots, jaguars and caymans.
Giant anteaters, howler monkeys, ocelots, endangered jaguars and clouds of butterflies are among the attractions at this World Heritage-designated park that marks the border between Brazil and Argentina. By foot or by raft, explorers can view one of the world's most stunning waterfalls, Iguazu Falls. Among the park's 270 waterfalls, spectacular Devil's Throat combines 14 falls and generates a "perpetual rainbow" in good weather.
TIPS:
TREVAL AGENY INFORMATION: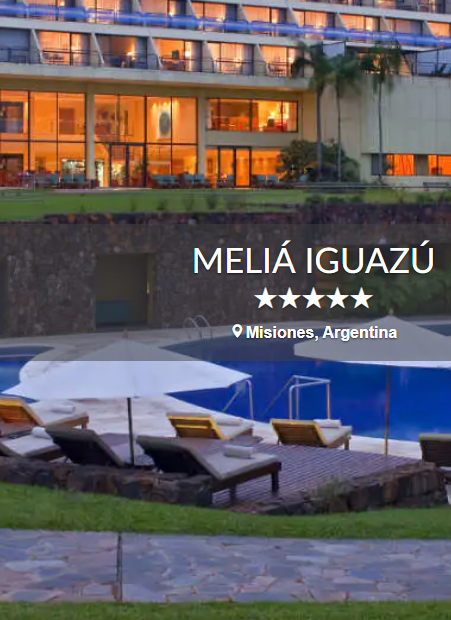 A HOTEL WRAPPED IN THE ENERGY OF IGUAZÚ NATIONAL PARK
The superb location of the Meliá Iguazú offers stunning views of the jungle and Iguazú Falls. Rest in a quiet and peaceful atmosphere, immersed in the mystical energy of the Paranaense jungle
TRAVEL KIT LIST :
Wish you a LOVELY Week  , hopefuly you can ejoy SPORTS EVENTES we shared with you …
WATERFLYSHOP.com Team , has pleasure kindly to be with your weekly Information Idea Sharering
Respectfully …
Maia