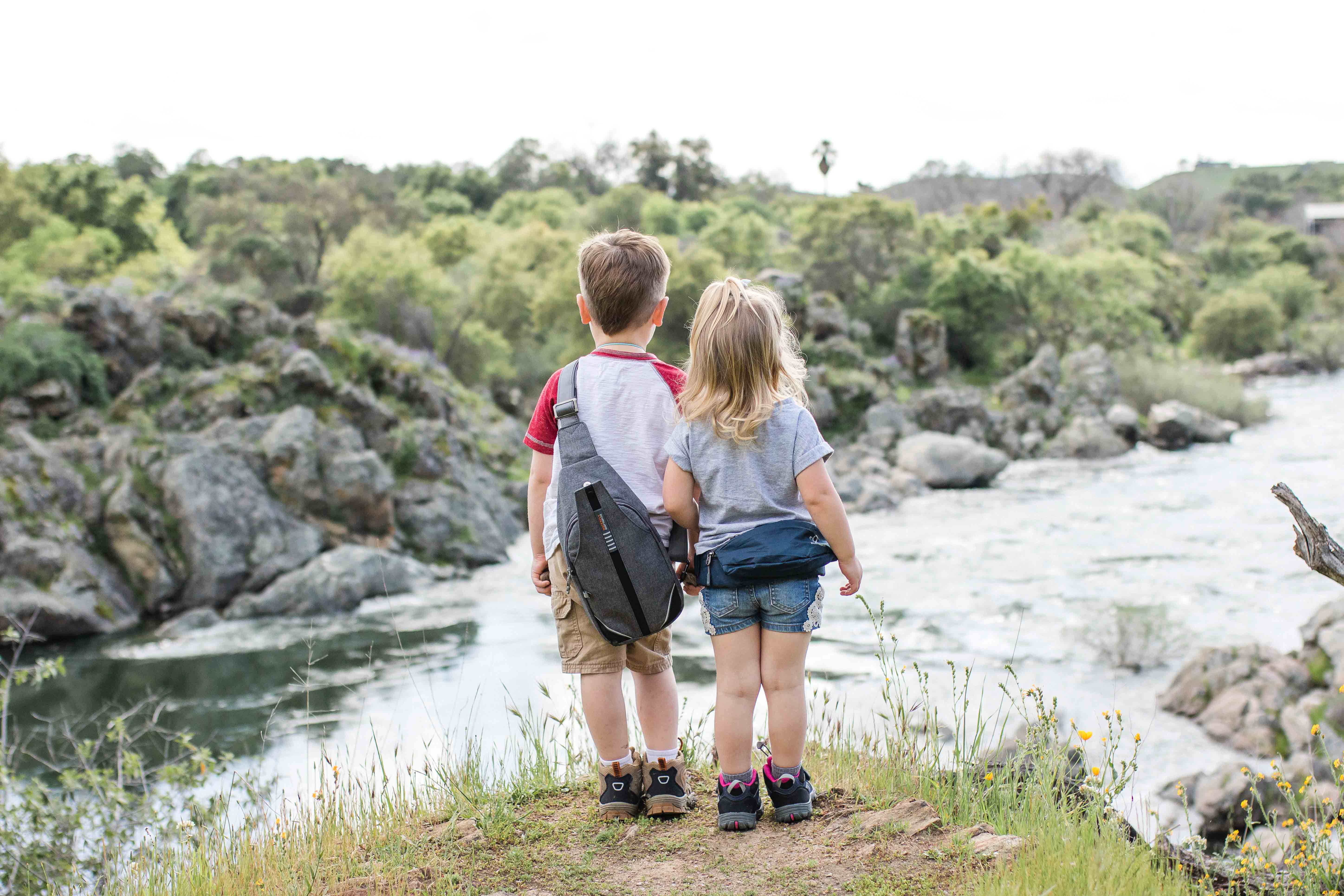 10 Must have or know when traveling with kids
It is inevitably an eye-opening experience for them when you have the opportunity to travel with your kids outside the United States. Seeing how other people live and learning to appreciate the blessings and gifts of our own lives is one of the most valuable lessons that foreign travel can provide. One of your biggest concerns may be what are the best kids travel items and how to keep your kids safe and happy when traveling. Being prepared and knowing what you're having are two biggest things that help your family trip better!
1,Take it Slow and Leave Plenty of Time
Planning for extra time is exactly the opposite of what I do when I'm traveling alone. When traveling with your family, everything will take longer than you expect. Keep your schedule loose and leave plenty of room for adjustment. A flexible schedule will create less stress for you and your family and lead to a happier trip overall.
,2 Eddie Bauer Backpack Diaperbag
This backpack is EVERYTHING. I would rank this as an absolute must have when traveling with baby. We tried regular diaper bags, over the shoulder bags, regular backpacks, backpacking packs, etc.  NOTHING WORKED.  Everything got disorganized, there wasn't sufficient space for baby/toddler needs, etc. Now that we have a Baby & Toddler, we needed something functional. This clips to our stroller, keeps bottles warms, holds a foldable toilet seat/diapers/wipes/toddler wipes/extra clothes etc.  It has been AMAZING to us!
3,Explain the Trip
Introducing kids to the trip ahead of time is especially important for first-time travelers.
Going over an outline of the trip and what will be happening can help kids understand their situation at each point in the trip. They will know what to expect next, and as a result, will be more comfortable with what's going on around them. Explaining the trip can include telling them what they can expect at the airport, on the plane, and once they arrive at your destination. Take this opportunity to go over your expectations for their behavior throughout the trip. Detail how they should act on planes, in hotels, and on tours.
4 Snacks
Hunger can mean the difference between a happy family and cranky, hungry kids.Always have snacks available for your kids! You never know when the time between meals will get extended. It could be a delayed flight, unexpected traffic getting to your hotel, or a tour that takes a bit longer than you thought it would.
5,Waterproof Travel Bag: WATERFLY Foldable Backpack 4 in 1 Pack for Travel (waterflyshop.com)
These bags are big enough to hold several spare outfits (for TWO kids), they clip easily to the stroller or diaper bag, they are machine washable, and of course, they are waterproof.  I have put a lot of miles on our bag.  It's saved us after MANY blowouts, an unexpected discovery museum water incident, and many spills and accidents that left my kids clothes soaked or nasty.
6 Travel Stroller: Summer 3Dlite Convenience  Stroller
Strollers are great for pushing kids around but also for giving them a place to sit and for feeding. You can also carry bags in them if your child is running around. Be careful of the weight if you add bags on to the handle when they are in them.
7,  Travel With Basic Medicines
It's always a good idea to take a few over-the-counter medications your family might need while traveling. Over-the-counter medications may include:
Headache medicines
Allergy medicines
Medicine for upset stomachs
Motion sickness prevention medication
Other medication that might apply to your family or the specific trip
8, Bring New Toys and Books: First Little Readers Parent Pack(amazon)
Small toys and books are great to bring on a trip for your kids. Brand new toys they haven't seen before, or books that they haven't read will get even more of their attention. A vacation doesn't have to be like Christmas with a whole bunch of presents, but a few small items can make all the difference.
9,Travel Packing Cubes (amazon) best-seller
There are a lifesaver and one of the best travel accessories. In each packing cube we roll up each item and arrange clothes based on type and season. It helps me find the clothes I need for the girls, as I separate dresses, undies, skirts, tops etc into different packing cells. Packing cells help the kids learn how to be organized and pack efficiently.
10, The First Class Kid Travel Pillow (Amazon)
Children get cranky when they are tired. You can make things easier for the kids, and you, with the Inflatable Travel Leg Rest Pillow Bed. Easy to inflate and deflate. Just take it with you wherever you are travelling, by car, bus, train or plane, inflate and any seat becomes a bed for your little ones.